I love all things buffalo! My timehop reminded me that I made these buffalo chicken bombs a year ago, but there was no recipe. Gah!
So I recreated it this morning with leftover grilled chicken from our cooking class earlier this week. Side note, you can also cook this buffalo chicken in the air fryer at 370 for 8-10 minutes.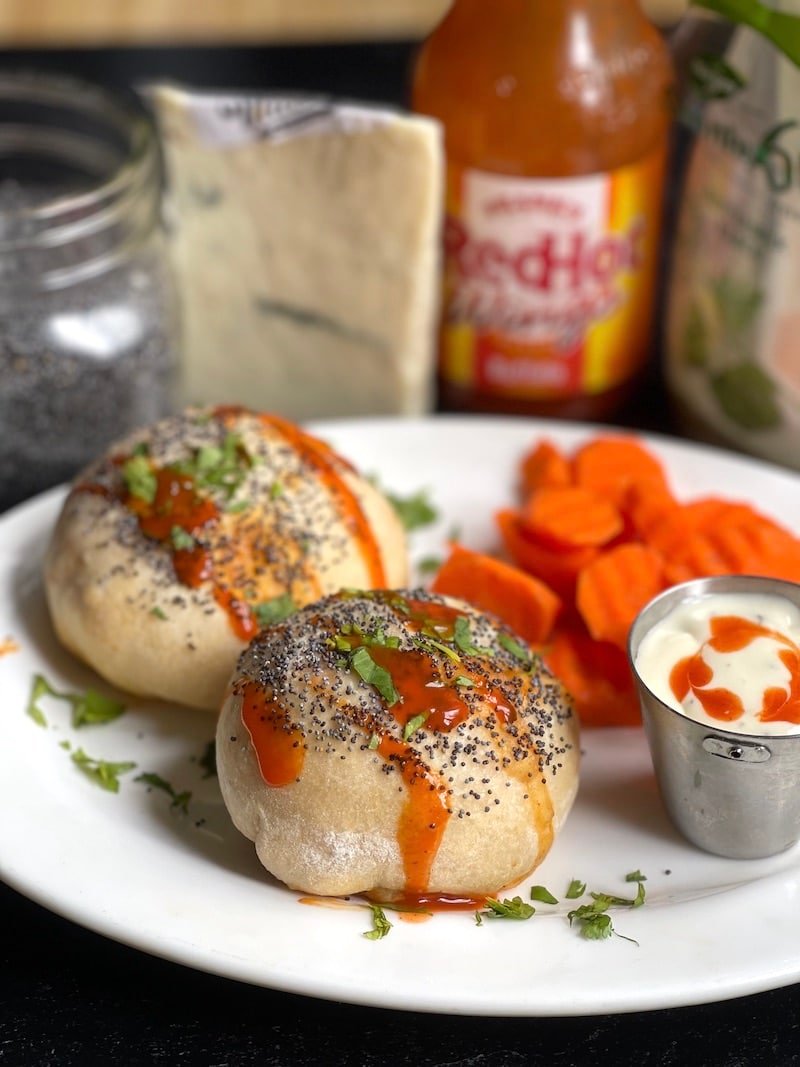 This is so simple and if you have leftover skinny pizza dough, you probably have everything in your fridge to make these. While I made this recipes two servings of two bombs per serving, I ate one with some air fried fries and carrot chips and I was plenty full. The Weight Watcher link below is for each bomb.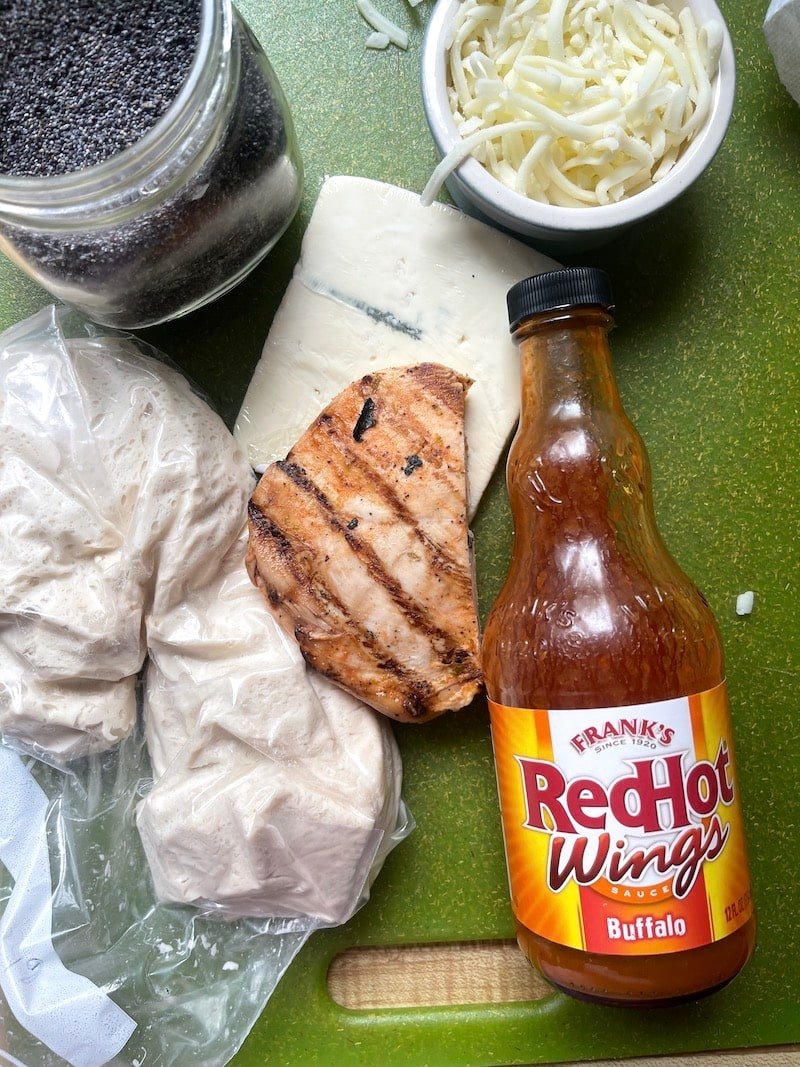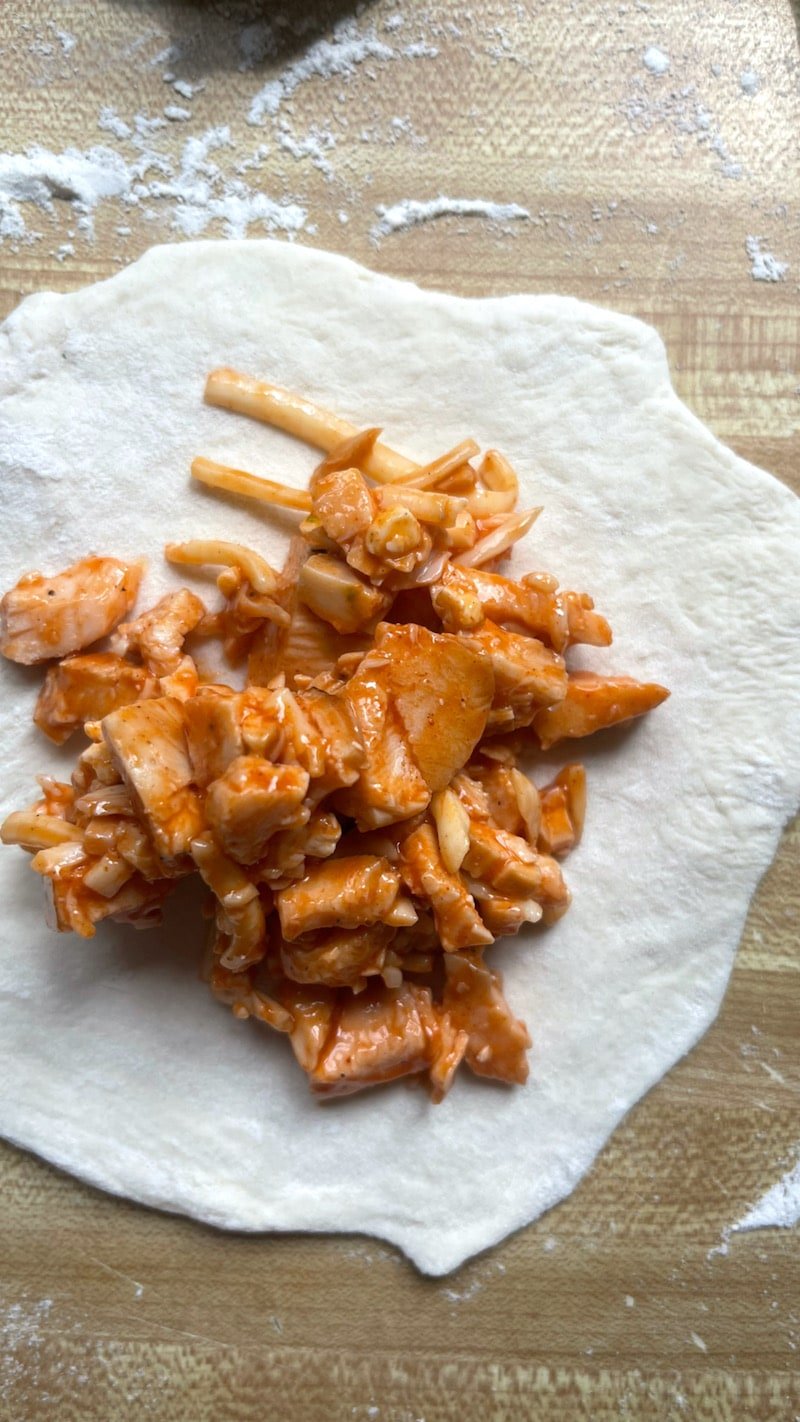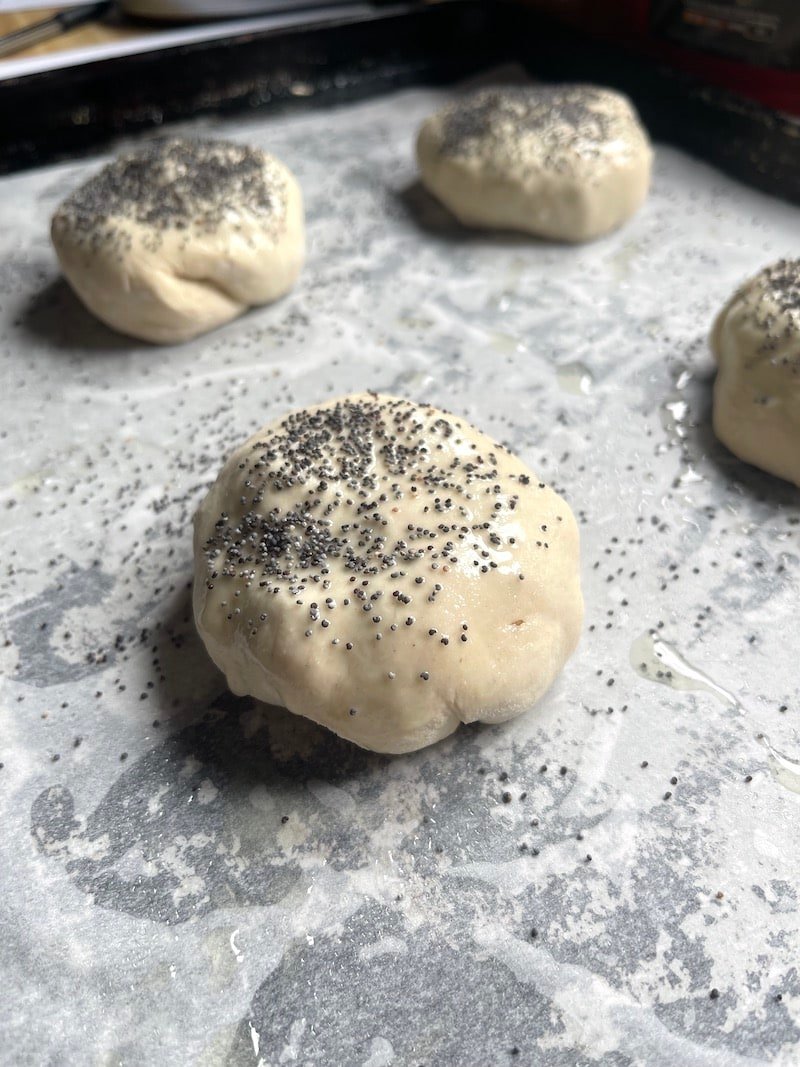 Once on the tray, press down slightly to seal the seam on the bottom. How gorgeous is that crust??!!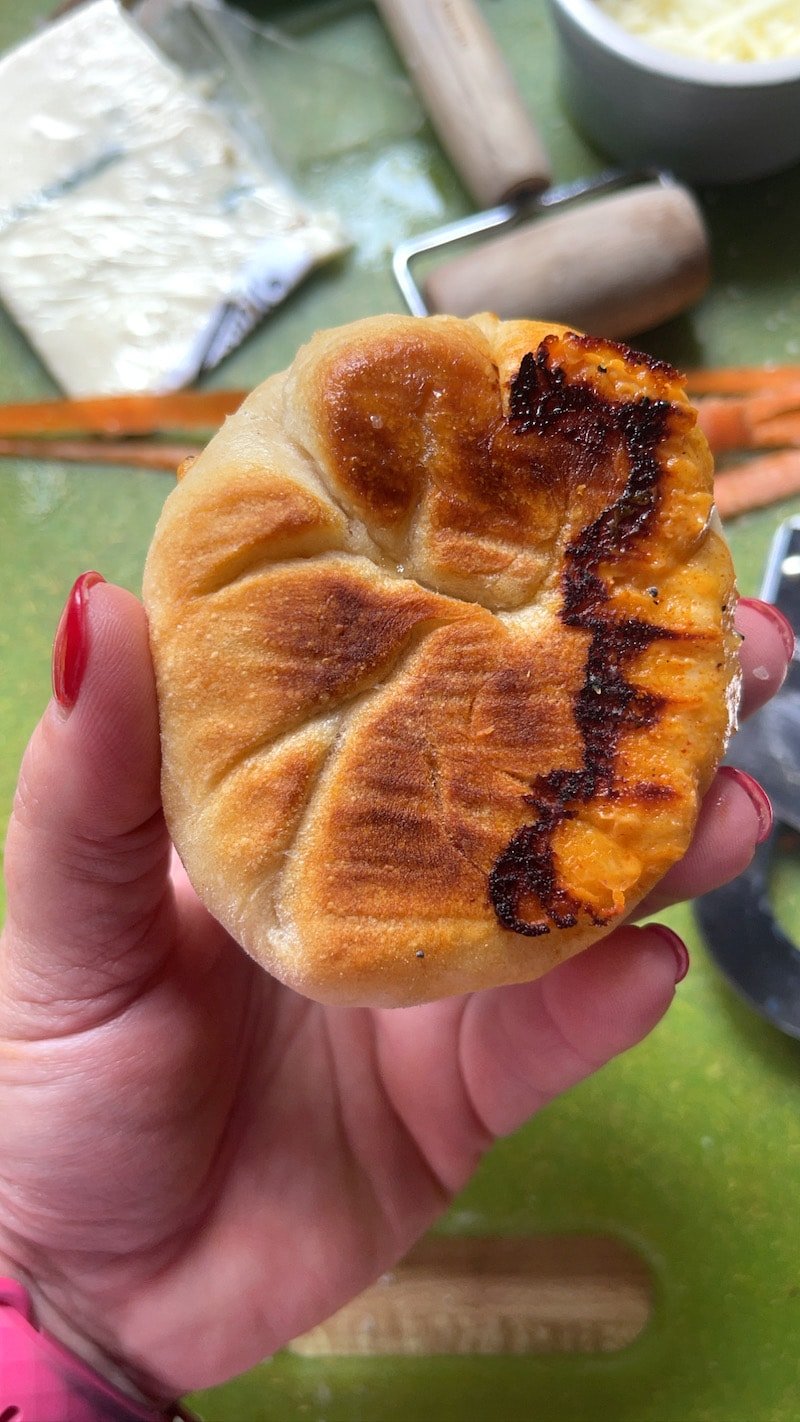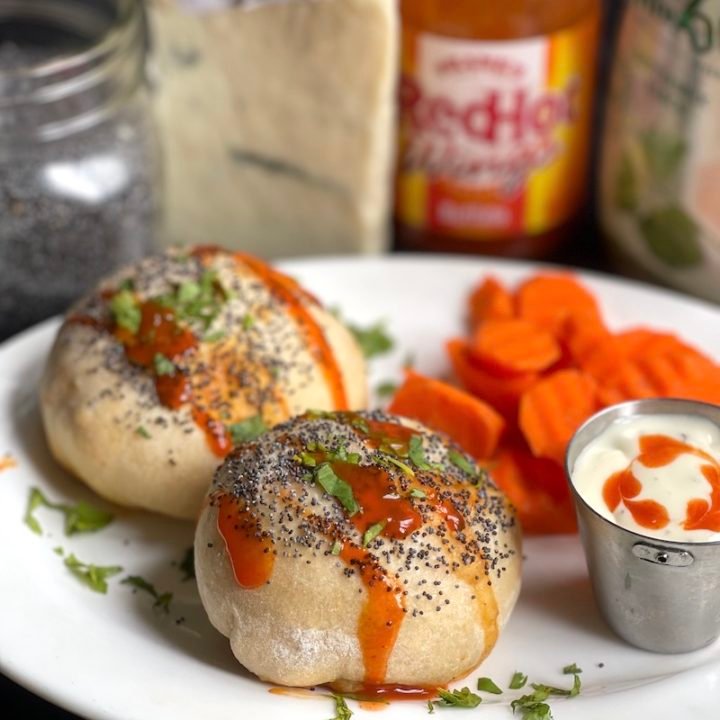 Buffalo Chicken Bombs
Be sure to make extra skinny pizza dough for this quick and delicious buffalo chicken bombs. Great way to use up leftover grilled chicken breast!
Ingredients
8 ounces skinny pizza dough (link to that recipe in the notes section)
4 ounces cooked chicken breast, diced
2 tablespoons buffalo sauce
1 ounce part skim mozzarella
1/2 ounce blue cheese
1 tablespoon poppy seeds
Instructions
Heat oven to 425.
Divide the skinny pizza dough into 4 two ounce balls and roll out to 5-6 inch circle.
Mix the chicken, buffalo sauce and cheeses together.
Divide that mixture between the four circles, and bring the dough together at the top and pinch to close.
Flip over so the seam side is down, put on parchment lined cookie sheet, and press down slightly to secure the seam.
Spray with avocado oil spray and sprinkle with poppy seeds.
Bake for 14 minutes.
Garnish with additional drizzle of buffalo sauce and chopped cilantro.
Can you make Buffalo Chicken Bombs ahead of time?
Yep! The secret is too cook them for 8-9 minutes. Let cool completely. Place on a cookie sheet and freeze for 30 minutes so that they freeze individually and you can remove however many you want. Simply reheat in a 425 oven from frozen for 10 minutes, or in the air fryer at 400 degrees for 10-12 minutes.
Promise you will love these if you love buffalo sauce as much as I do!
Here are some of my other favorite buffalo sauce recipes:
Buffalo Chicken Chili – this recipe won $10,000 in a nationwide recipe contest in 2013.
Buffalo Chicken Bites – no air fryer needed as I pan fried these in a skillet on the stove.
Buffalo Cauliflower Bites – if you are vegetarian, this recipe is for you! The fried cauliflower looks like fried chicken from a distance!