I wish you guys could have smelled these All American Summer Berry Muffins when they came out of the oven. They scream summer!
I don't bake much, but every time I do I feel I need to bake more. This recipe uses regular sugar, but you could sub in Truvia if you like to bring down the points. Sometimes using real sugar is worth it to me though. 😁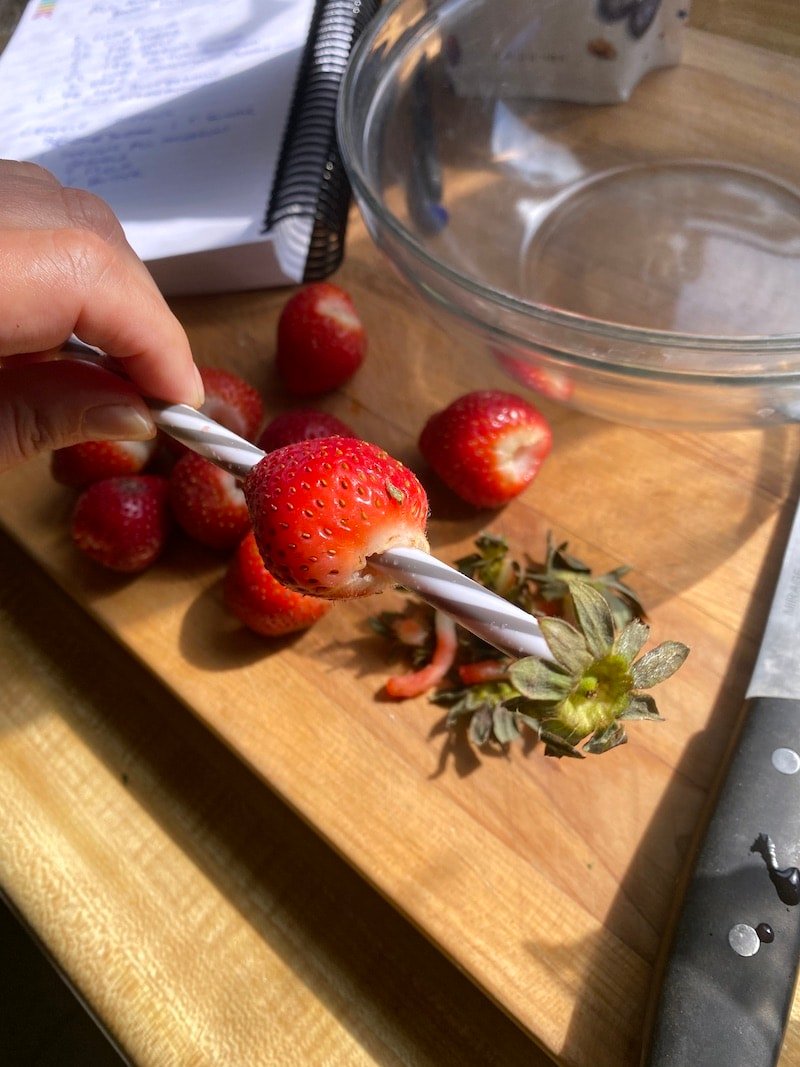 Hannah and I did a live for Safe + Fair rel="nofollow noreferrer"> live and I showed how you can pit a cherry using a straw. Someone asked if you could do the same thing with strawberries, and turns out you can! Hardly any wasted strawberry taking the stems out.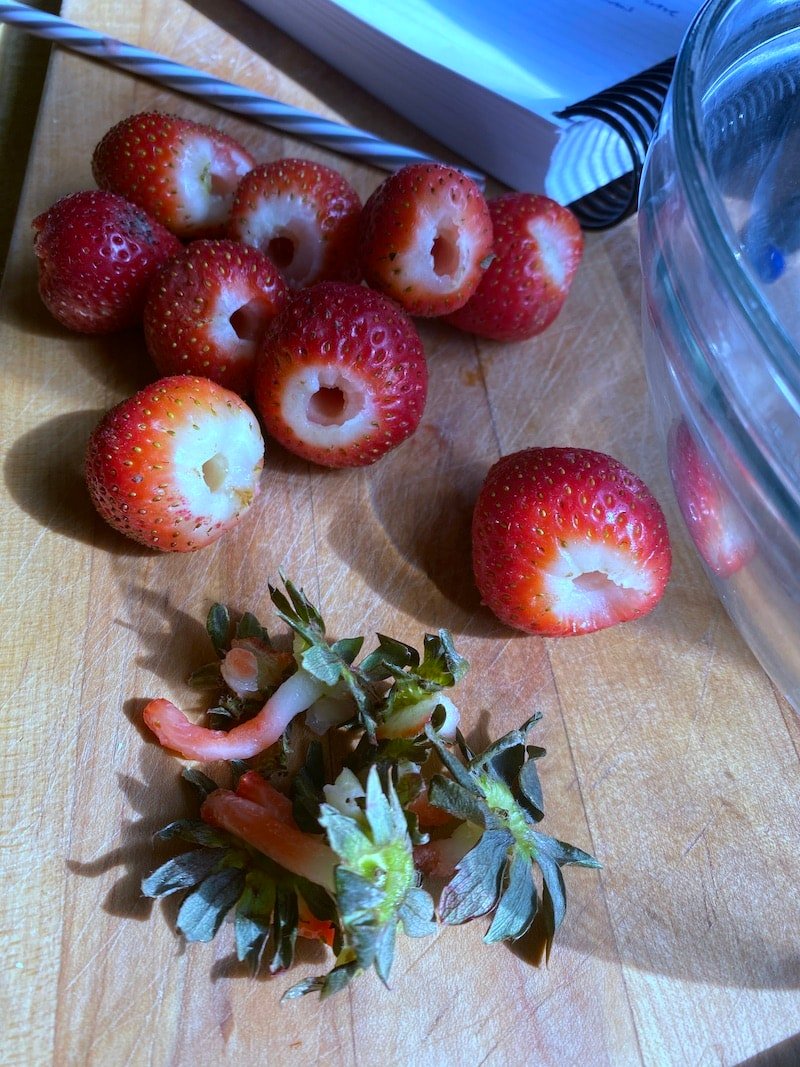 Safe + Fair has a new granola out called The All American Summer Granola. It's so good! It has a citrus note to me, and not overly sweet. It was the perfect topping for these All American Summer Berry muffins.
What other fruit could I use?
If you don't like strawberries or blueberries, substitute a fruit you love – peaches (skin removed), bananas, and apples would also be delicious!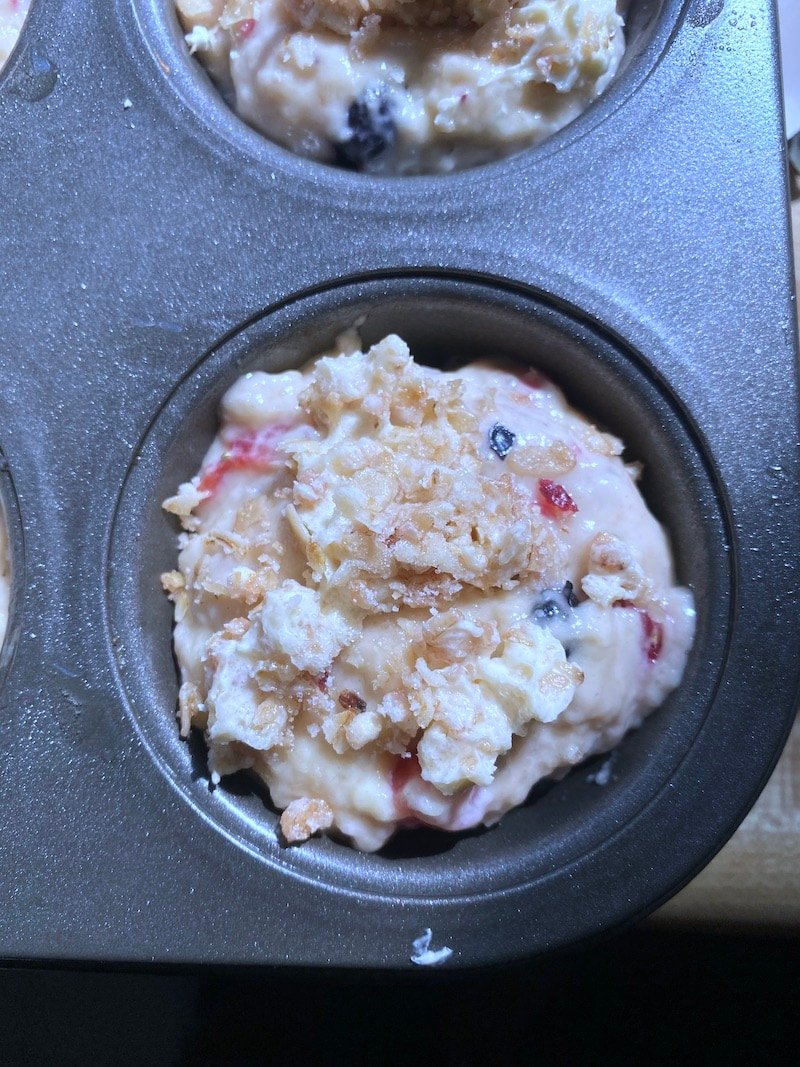 All American Summer Berry Muffins
Using Safe + Fair's new The All American Summer Granola takes these summer berry muffins to the next level.
2 cups self-rising flour
1/2 cup sugar
1/2 tsp salt
2 tsp baking powder
1 tbsp grapeseed oil
1/2 cup unsweetened almond milk
2 large eggs
1 cup strawberries (diced)
1 cup blueberries
30 grams safe + fair granola
1 tbsp light butter
1 tbsp flour
1 tbsp sugar
Heat oven to 425.

Add the fruit to a large bowl. Add in the flour, sugar, salt and baking powder and toss until the fruit is completely coated in the flour mixture.

In a separate bowl, mix the oil, milk, and eggs. Add to flour/fruit mixture.

In a small bowl, mix the sugar, granola, flour and butter until you get a crumbly mix.

Divide batter into 12 muffin tins and divide the granola mixture on top, pressing it slightly into the batter so it sticks. Bake for 13 minutes. Let cool in pan 15 minutes before removing to rack.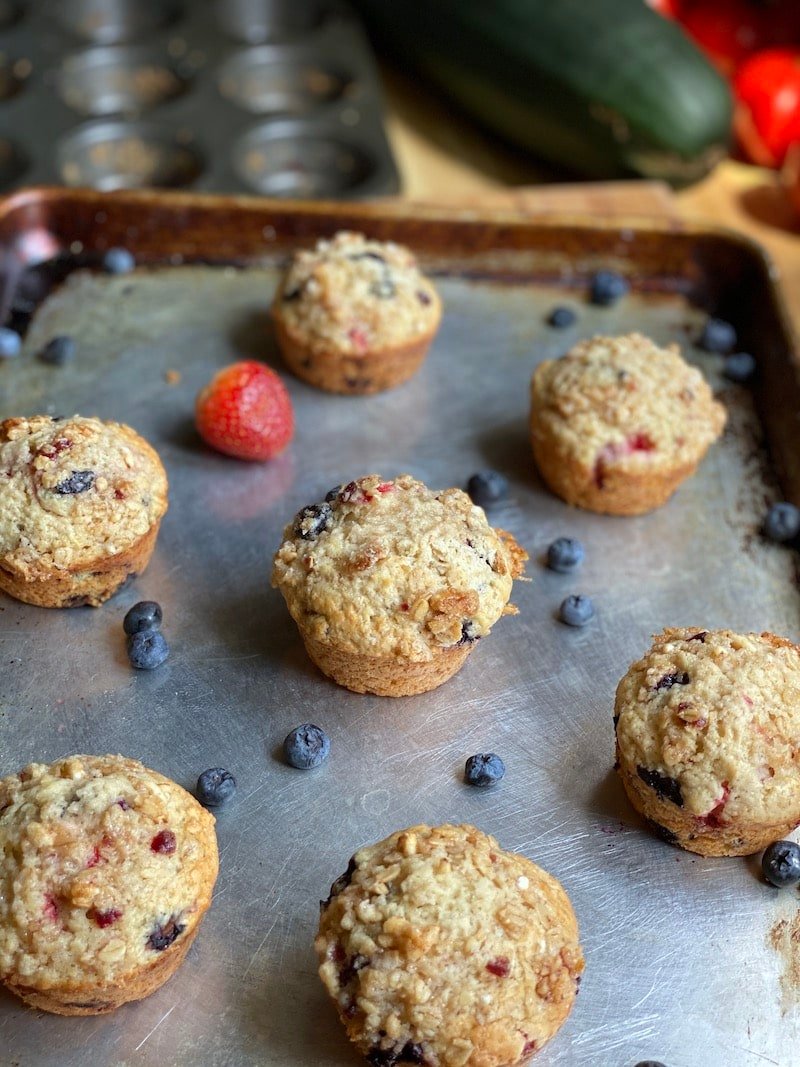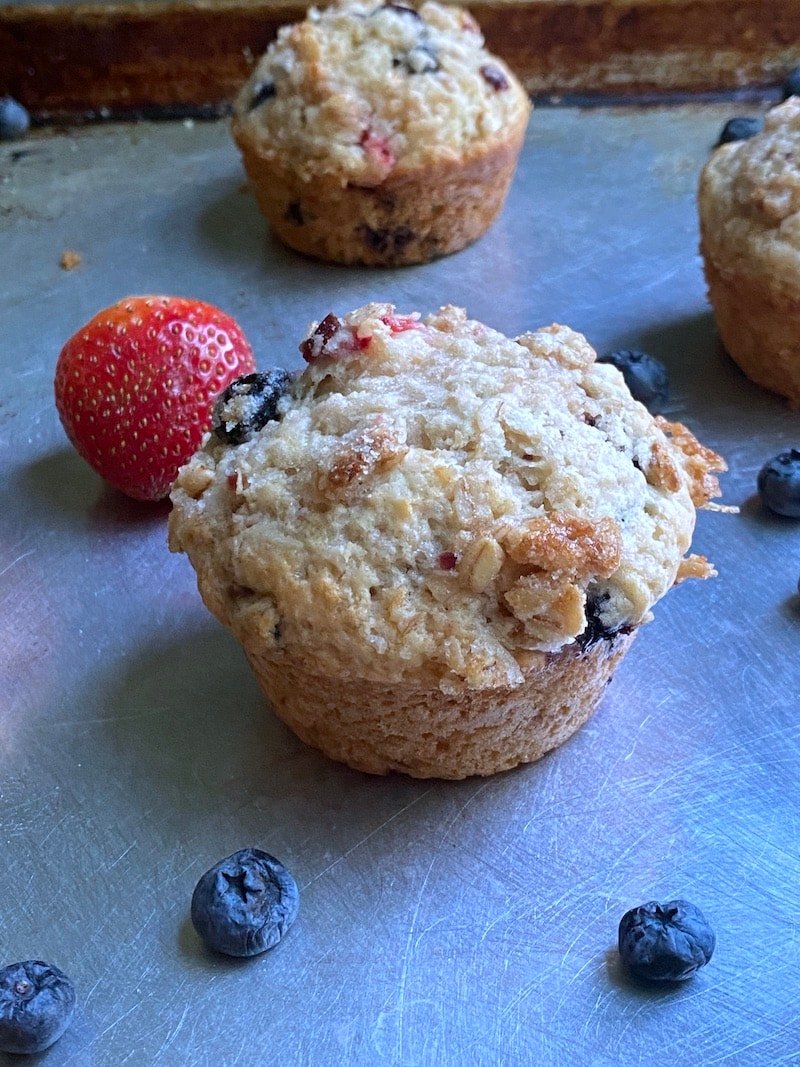 Can You Freeze These?
Absolutely! I usually put the muffins on a cookie sheet and freeze them for 30 minutes before storing in a ziplock bag. That way you can pull out one or two at a time and they won't stick together.
While these muffins scream summer, my mind is already going to fall flavors – check out these caramel apple muffins here using Safe + Fairs honey crisp apple granola. I have a discount code that gets 20% off all your orders. Biz20 – if you spend over $35 after my discount you get free shipping too!