I made a batch of my friend Ed's biscuits, and they have been on repeat all week. I love a biscuit breakfast sammie!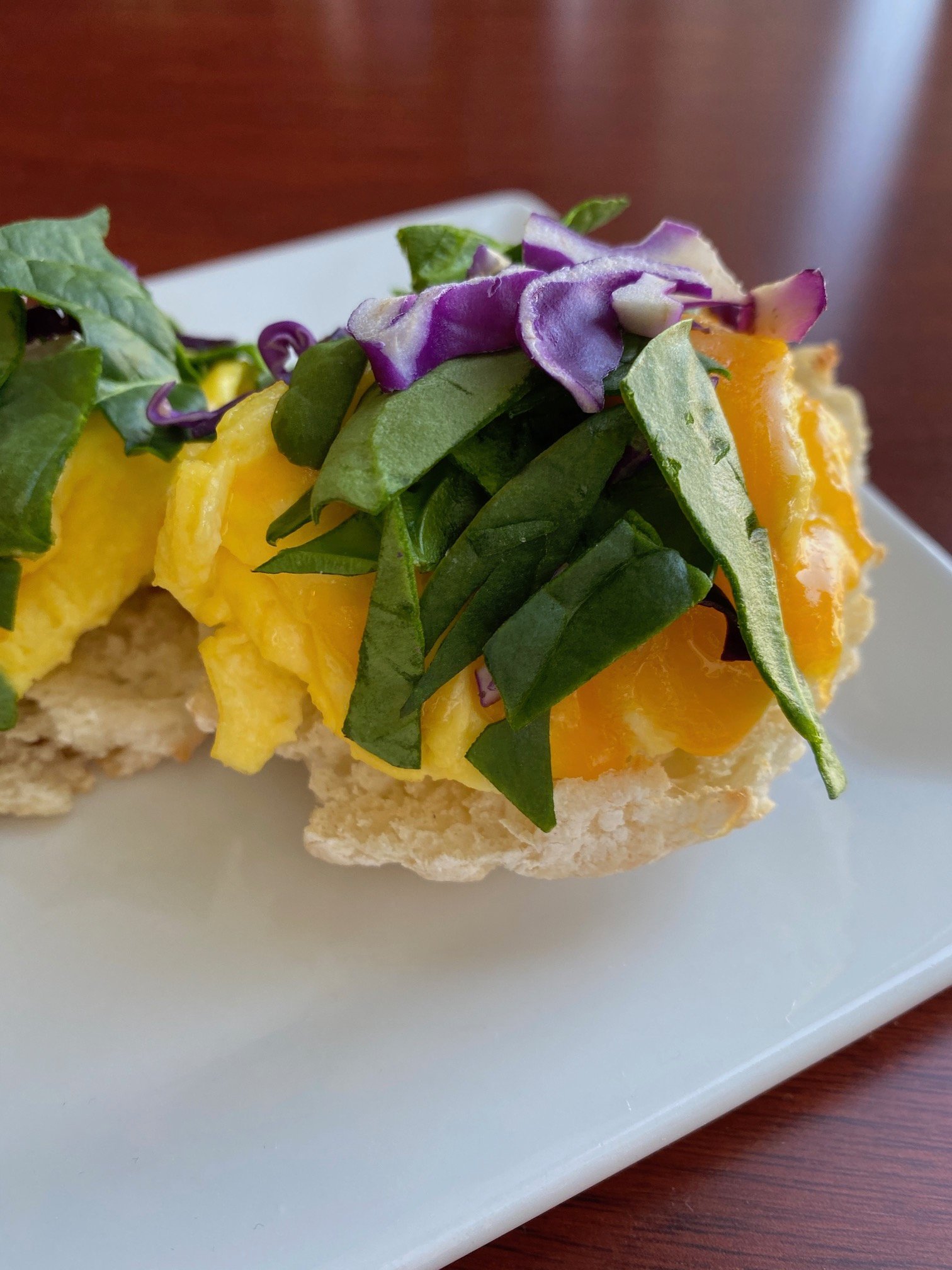 Yesterday was a bit different. I had an 11 call with a potential new campaign, and what was supposed to be a 15 minute call turned into 45 minutes. I had clocked out for lunch at 11 and was back at my desk at 11:45 – so basically my afternoon felt like FOREVER to get to 5.
When Hannah and I cleaned out the freezer over the weekend, we found a bag of lasagna soup – yes! I used mini spaghetti this time, and Mariano's giardiniera sausage – so good!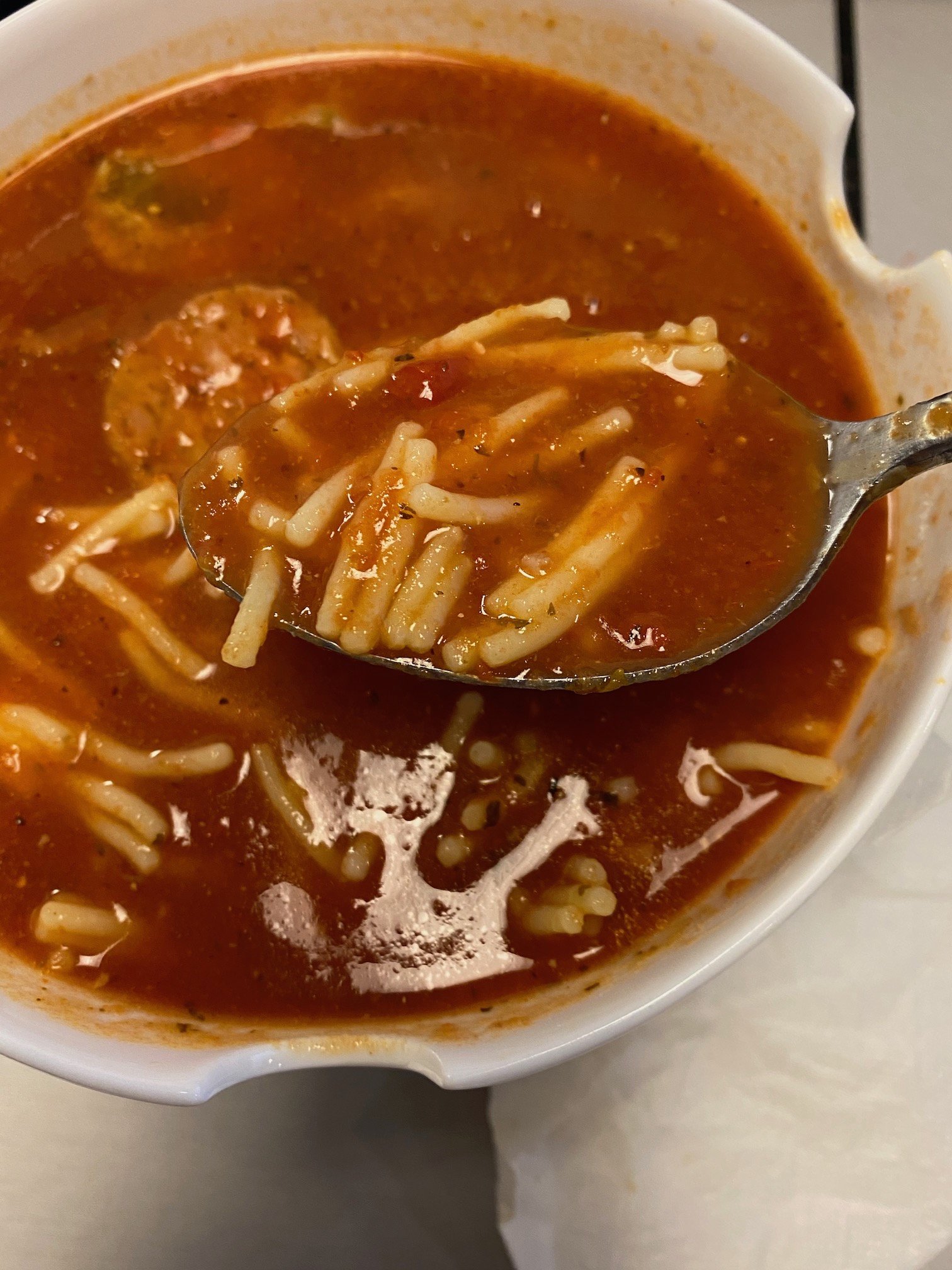 Every night this week I have given myself a "project." Just stuff that needs to get done. Here's what happens. I have a list of like 5-6 things that I need to get done, and when the weekend rolls around, I spend most of my time in the kitchen, and then think "do I really want to spend my weekend doing X, Y and Z?"
Monday night I cleaned my room. I know you are thinking "Biz, you are almost 52 years old and you still need to clean your room?" The answer to that is yes. 😛
Last night was the "shit bin" for lack of a better word. This corner of my kitchen used to have a lazy susan, but it broke several years ago. So it's just this giant hole. Part of me last night felt like ripping out all the cabinets, but a clearer head prevailed.
I took all the muffin tins, cake pans, etc. and put them in the basement. Shhhh – don't tell Hannah! Now I have tupperware with lids on top and ziplock bags and stuff on the bottom.
I also found a receipt from September 2019 in there. #klassy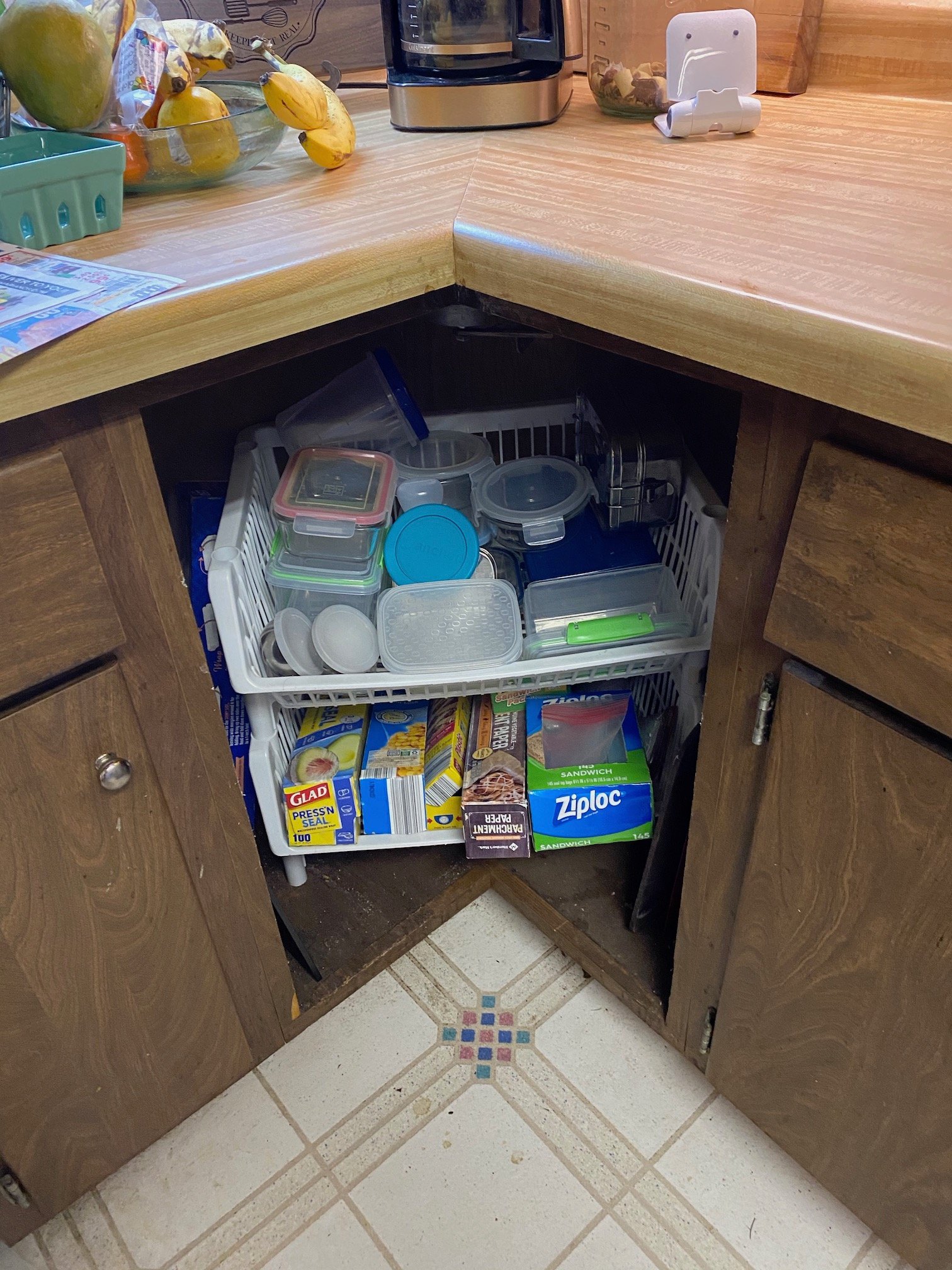 I am so excited to announce that Safe + Fair has a new product! Their amazeballs popcorn quinoa chips are now in single serve, one ounce portions – love!
A bag of 6 is just $7, and with my 20% discount, you can get an even better deal. Here is my link to get your discount.
If you aren't familiar with Safe + Fair they are a company that provides safe allergy free snacks at a fair price. I've been working with them over a year and I've loved all their products.
Also, it should be noted that a single serve of the olive oil and salt chips is the perfect size to make the best ever air fried popcorn chicken.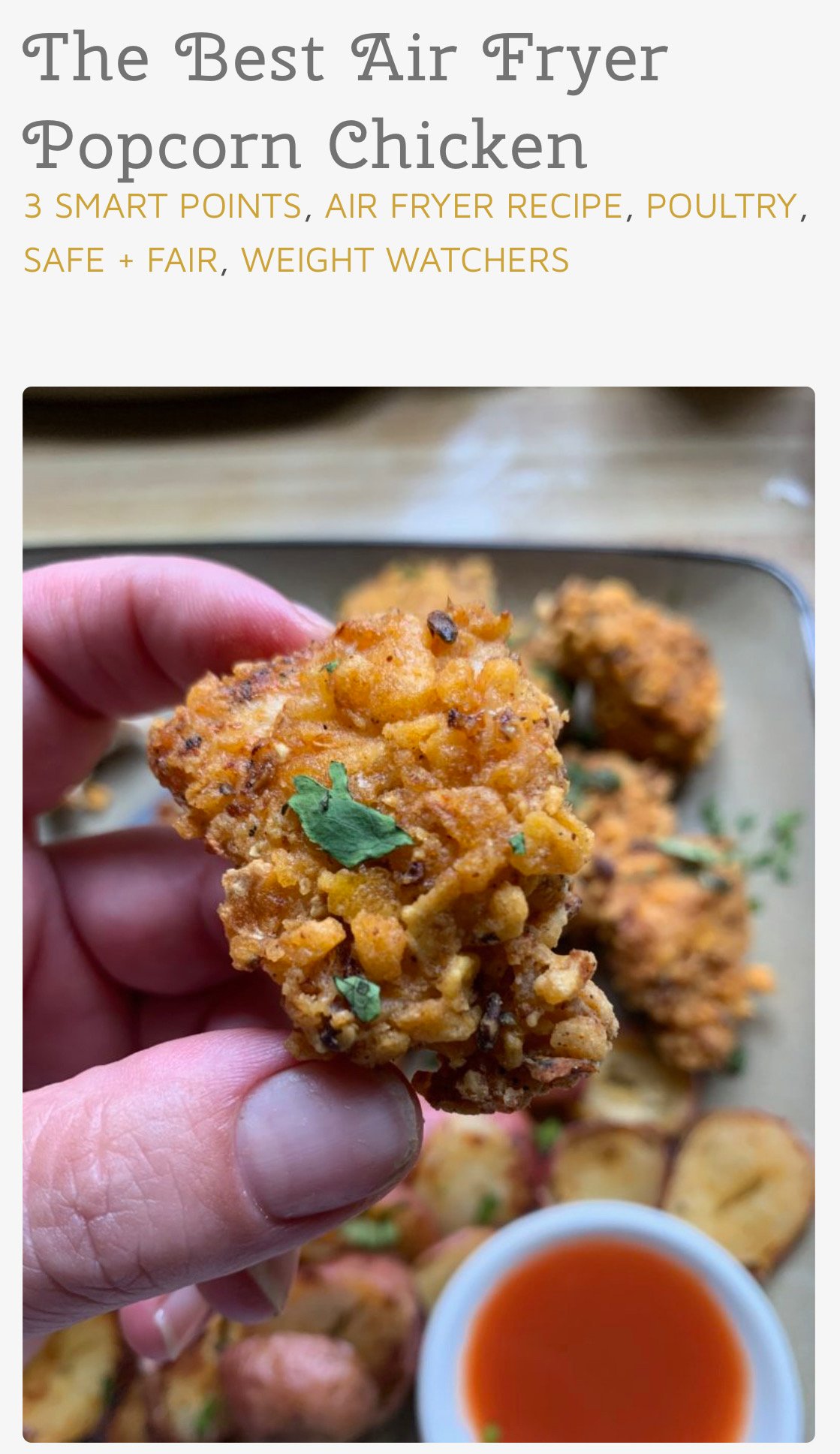 Last night these chips were the inspiration to my picky plate dinner. I love putting picky plates together – a little of this, a little of that. I did a quick pan fry of greek shrimp and green beans, then rounded out my plate with hummus, feta cheese, blueberries, strawberries, radish, and these amazing chips.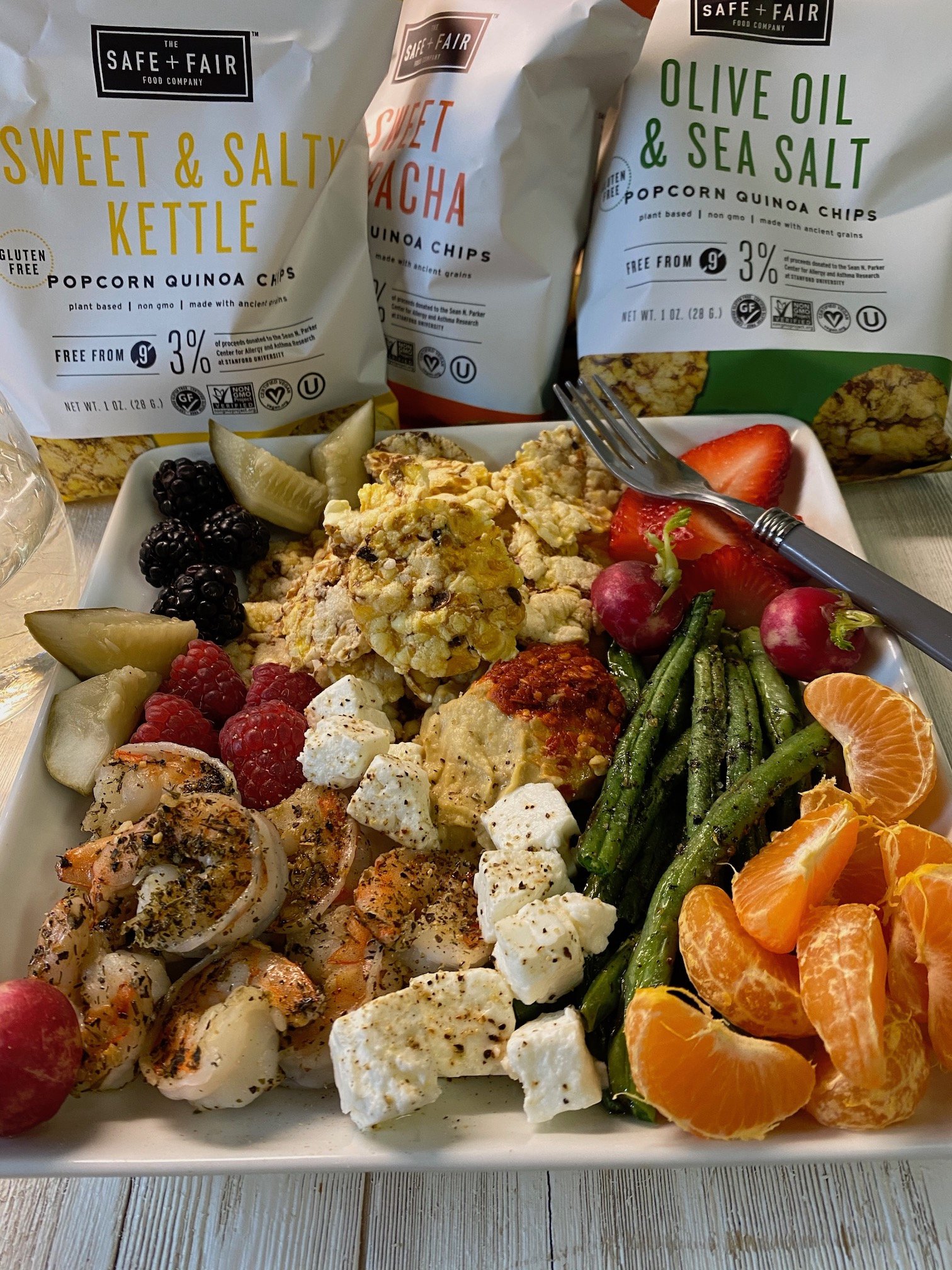 The perfect bite: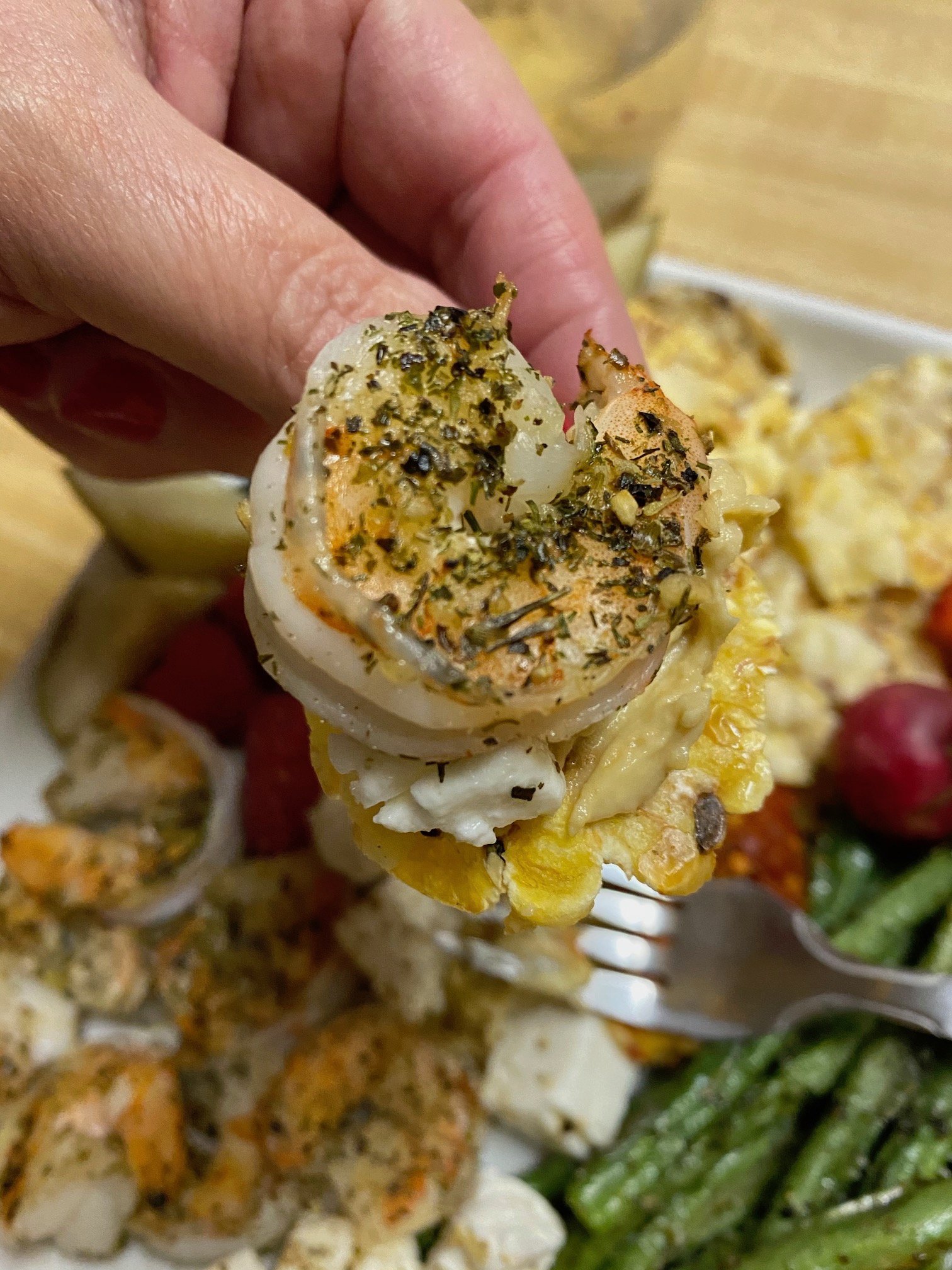 Such a delicious dinner. Next time you think you don't have anything for dinner, just put random stuff on your plate and call it a picky plate!
Happy Wednesday friends – make it a great day!