Yes, I am one of those people who can eat soup all year round. And this cauliflower and potato soup is delicious.
It's an awesome way to use up leftovers, and when I saw I had cauliflower – soup was decided!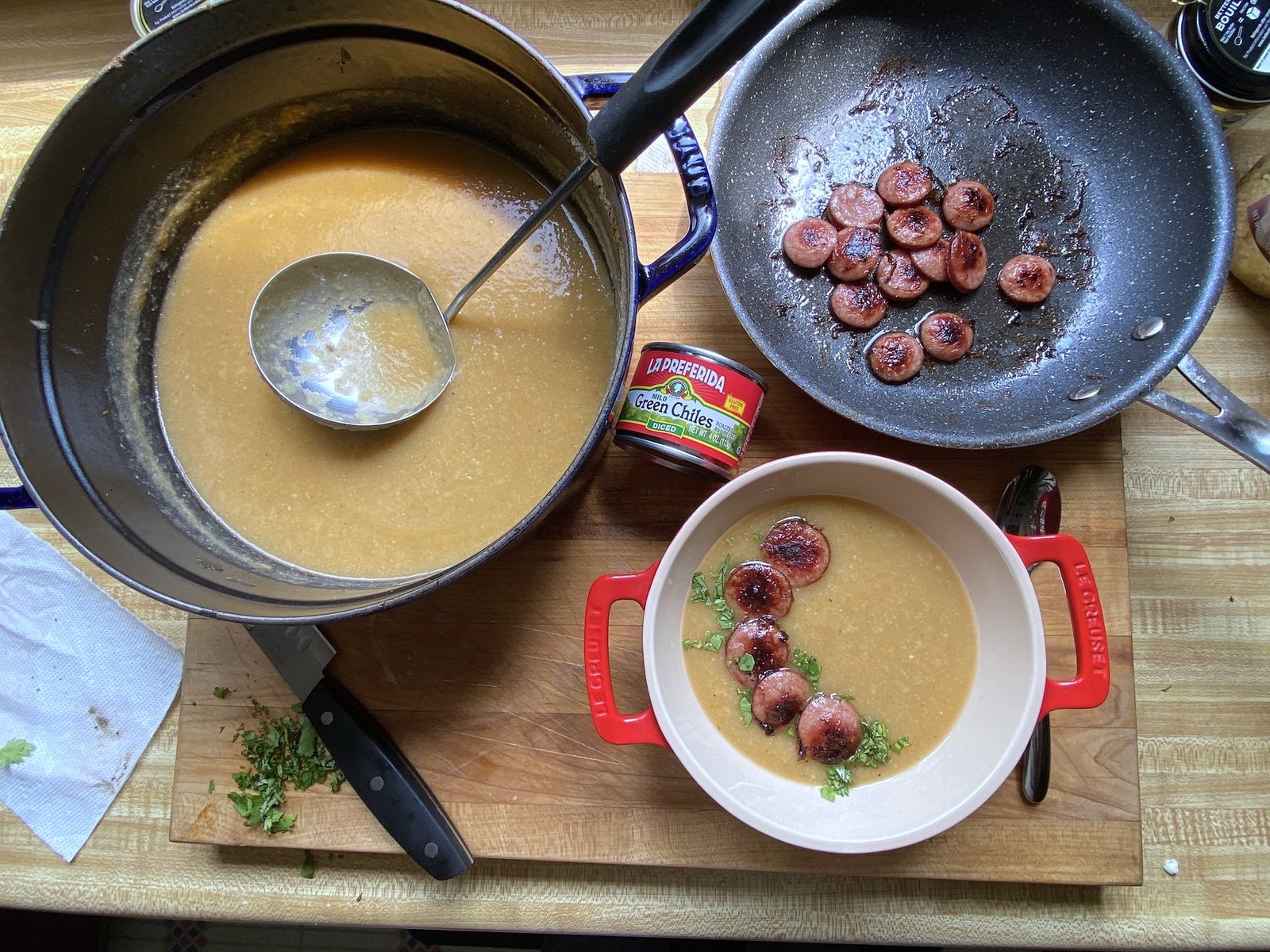 The best part about this cauliflower and potato soup is that the base of the soup is not only vegetarian, but also VEGAN! I know, my friend Justin will be so happy!
But then I cooked up some sliced kielbasa for some extra protein and that made this soup.
Cauliflower and Potato Soup
The best part about this soup is that the base is vegetarian AND vegan and you can still add some pan seared sausage to kick it up a notch.
Ingredients
1 head of cauliflower, roughly chopped
2 large potatoes, peeled and diced (it was 18 ounces of potato)
2 tablespoons garlic
1 teaspoon grapeseed oil
6 cups veggie broth
1 can green diced chiles
1/2 teaspoon salt*
1/2 teaspoon white pepper **
Instructions
Heat a stock pot to medium heat. Add oil and garlic and cook for 2-3 minutes, just until the garlic starts to brown. Add in the remaining ingredients, and cook until it comes to a boil, reduce the heat to low, put a lid on and within about 20 minutes, the veggies should be fork tender.
Puree with stick blender.
Notes
The soup on #teampurple is 0 points per serving (makes four, two cup servings).
*I used reduced sodium veggie stock, so I added salt. I'd taste first before adding salt.
** I puffy heart white pepper! It has this initial punch in the mouth flavor, but goes away quickly like wasabi - try a little bit and add more. The green chiles aren't spicy to me, but they may be spicy to you.
You may be asking me "Biz – potato soup in the summer?!" Promise this is light with the addition of the cauliflower! And when I pan fried an ounce of kielbasa to put on top, it tasted like grilled sausage. And I love the cilantro garnish, I think cilantro goes great with cauliflower. But if you are one of those people who don't like it, sub in parsley. With the sausage my soup is 3 points on #teampurple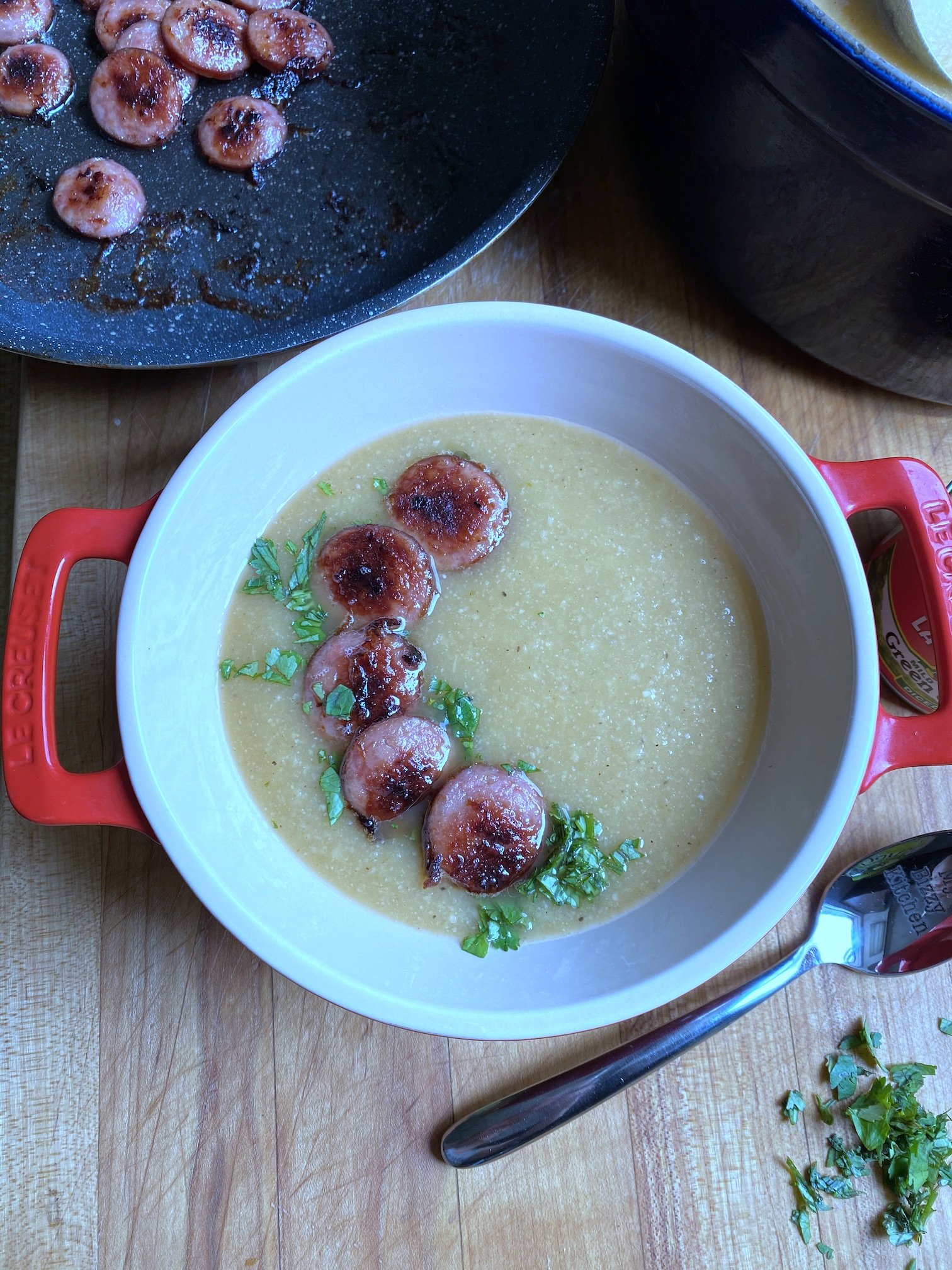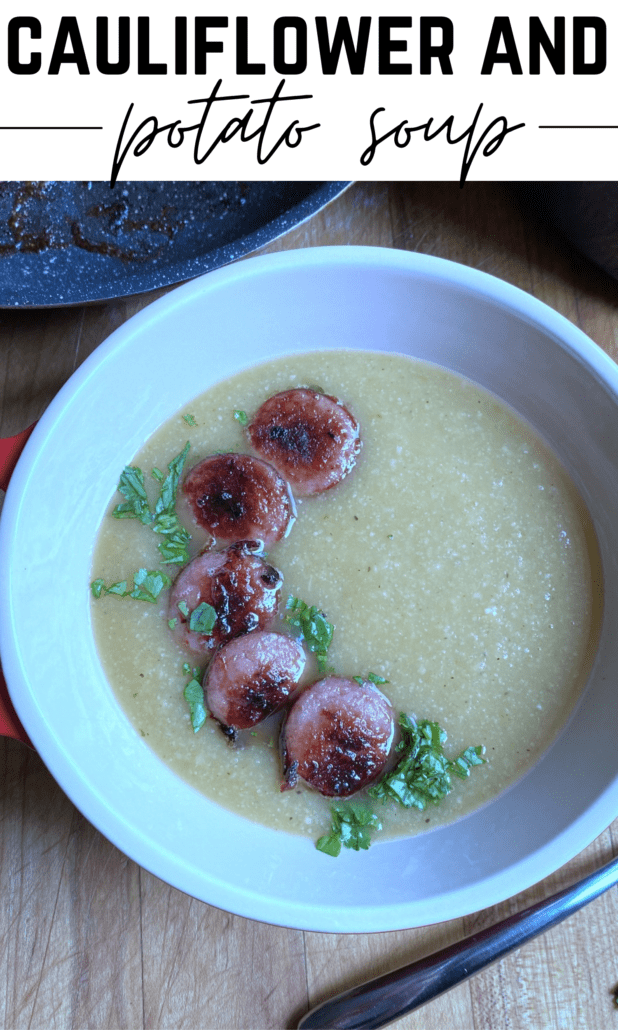 Long time followers will know that Hannah is my organizing person. Meaning that at some point when the organizational skills were quite to her standards, I would just step aside and let her do her thing. Um, she doesn't live here anymore, and I am not sure I cane entice her to come back and organize my pantry.
But I am a big girl, and I cleaned my pantry all by myself! Hannah stopped by actually just as I finished, and she was so proud of me! The question now is can I keep it that way!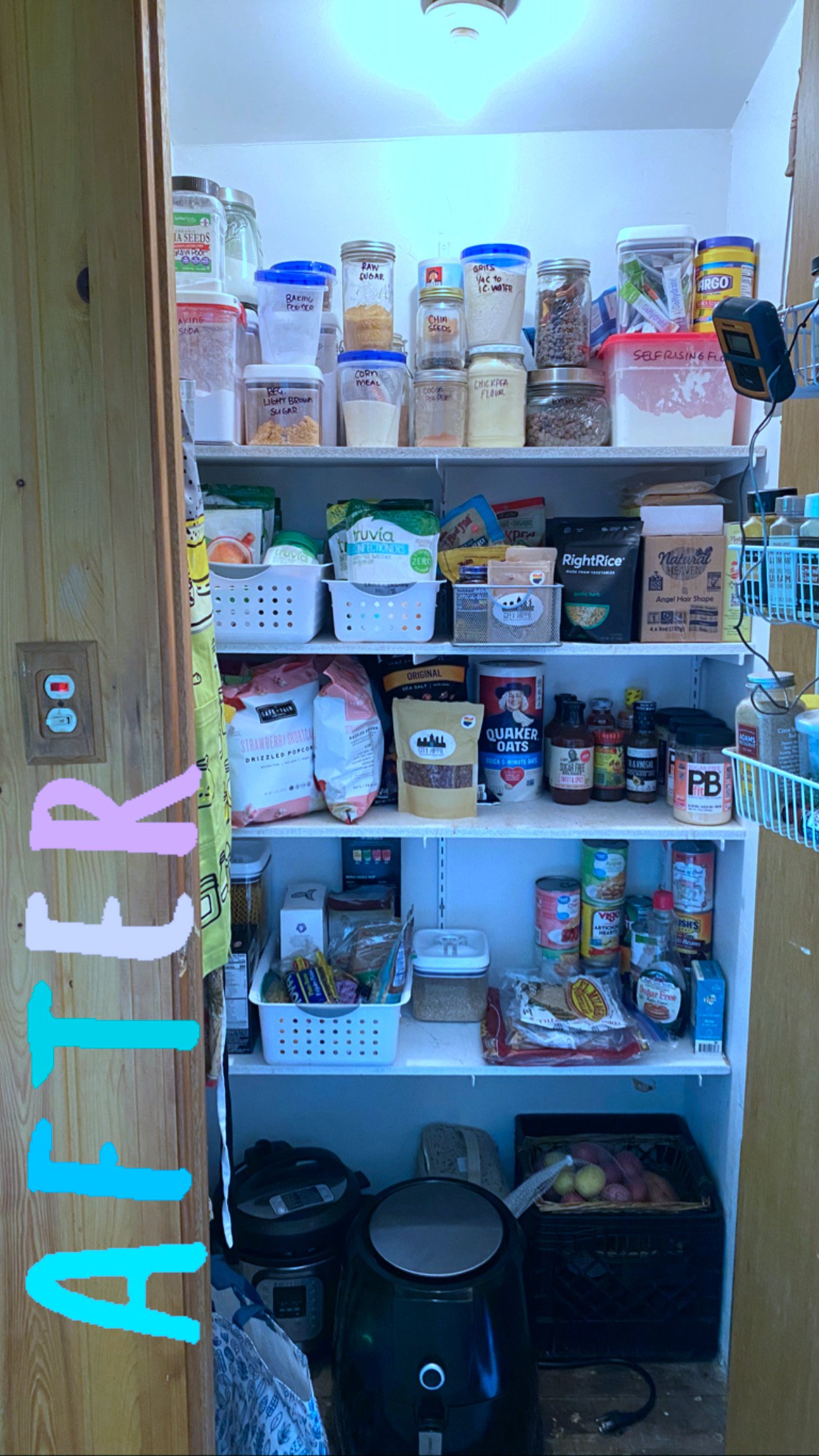 My kitchen studio is finally coming together! It's been something I've thought of for a long time. If you watch my instagram stories you know my kitchen is in desperate need of a complete makeover. But, um, turns out that isn't in the budget at the moment, so I decided to turn Jacob's office into my kitchen studio!
In real life, I am not about the pastels, but this will work for now for my YouTube backdrop. It is literally made of fabric and is machine washable! You can check the company out here.
And I lucked out and found this kitchen island off Facebook marketplace for $100. I may stain it grey though or white wash it, but for now it works!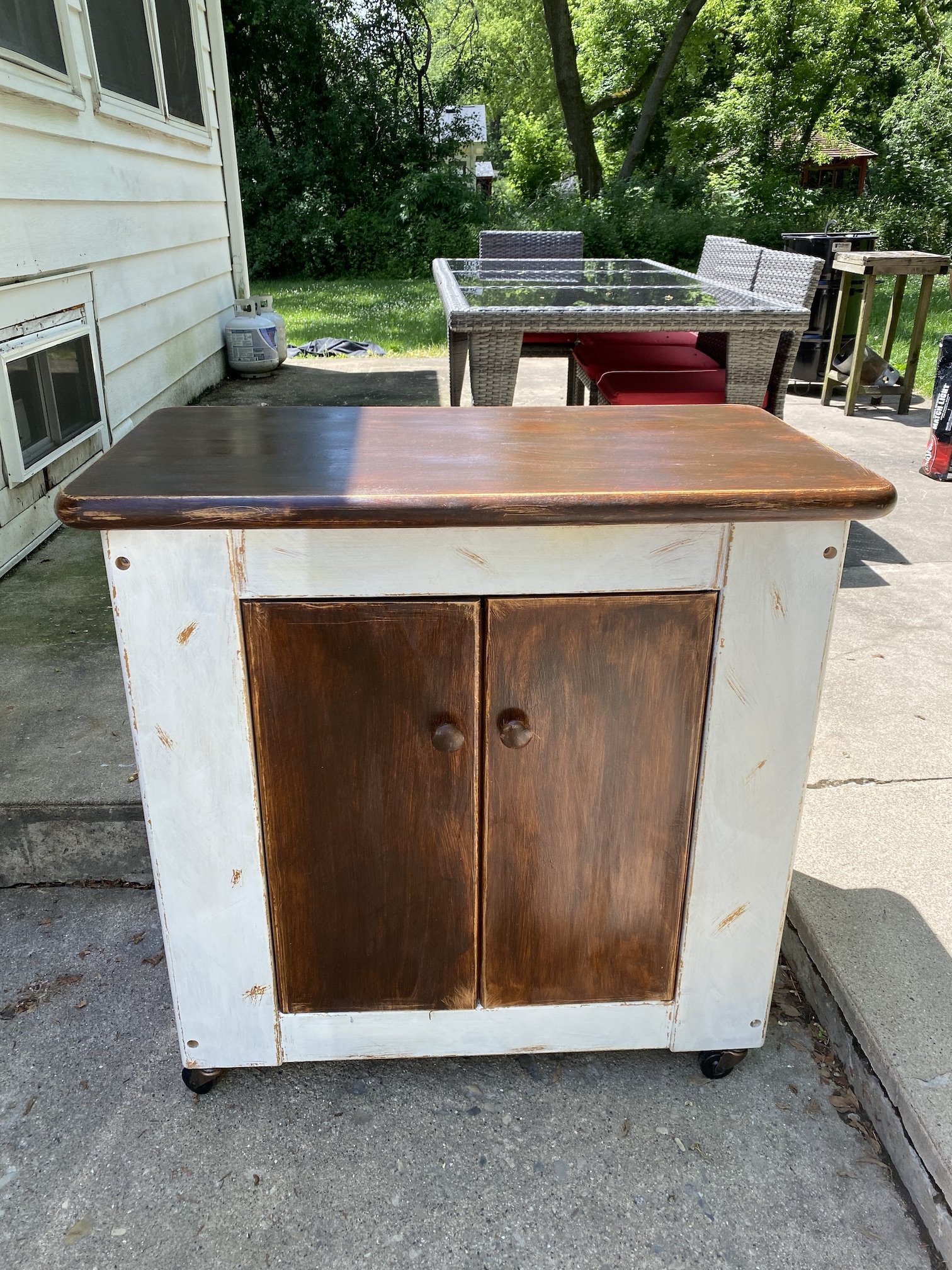 Over the weekend we had a socially distant housewarming party for Hannah and Jacob. I hardly took any pictures, didn't story on instagram for the simple reason that people will say "you shouldn't be gathering around a lot of people now." Which I get. But that's why they made it an open house, staggered the guests and everyone was was mindful.
Just before my Mom left though I was able to get this picture of Hannah and my Mom – #love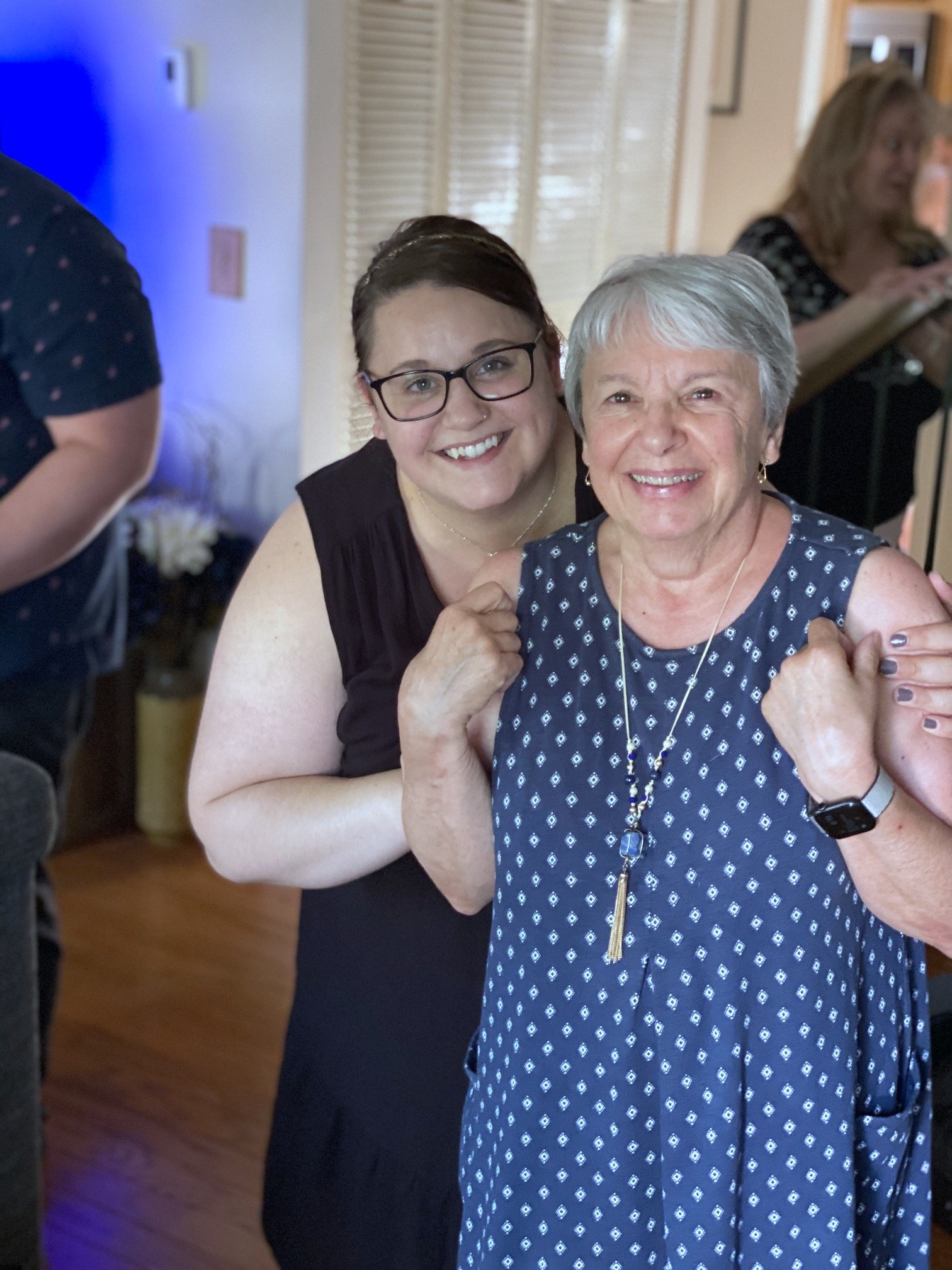 I totally need someone to make a meme out of this photo below. A guest at the party picked up Roman unexpectedly and his face says it all: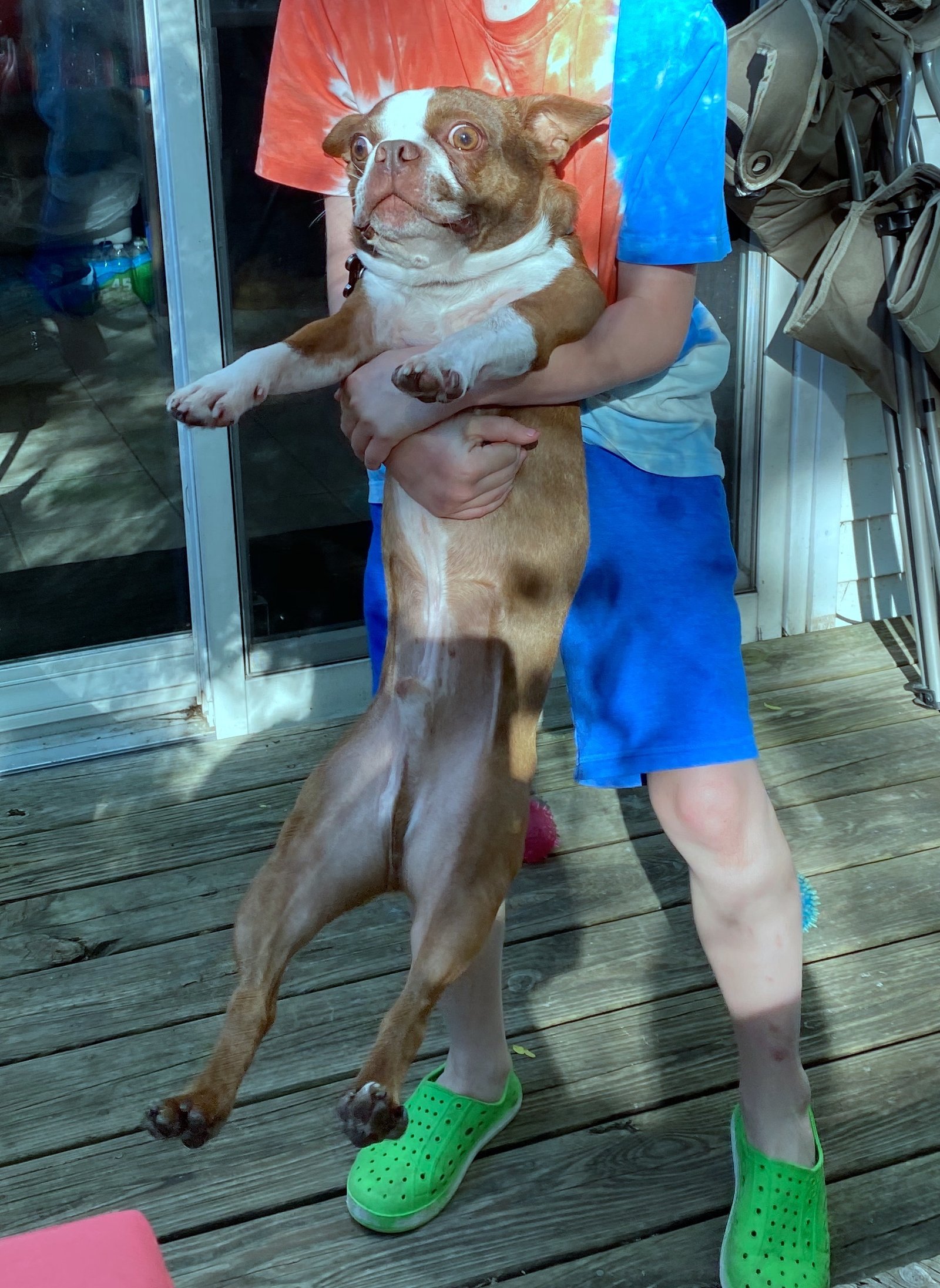 When I see Roman's face I see: "is it Monday again already?" "what do you mean tomorrow is July 1 already!"
March seemed like the longest month, and then all of a sudden these months are going by in a blink. On Monday I went to the office to do a special project. Driving there and back is just under 100 miles from my house. While I was excited to get going to the city, I realized 3/4 of the people, while not that many people, weren't wearing masks. Whole families who looked like tourists walking around with no masks – do you think you won't catch it because you are on vacation?
So I so no one except the manager of our office services – who set my parking pass on the front desk and waved to me from 20 feet away when I picked it up.
Mostly, I miss seeing people. Remember when I met friends for drinks or dinner after work? I miss the Kimpton Hotel – ha! I think it's been since around Christmas time since I stayed there.
It's amazing how you take so many things for granted, and also, how you can make a new normal work. The first few days or weeks even, you think "how much longer do I have to do this!" And then you get in your groove. Find your new routine and just make the most of it.
I do enjoy waking up at 7:30 in the morning and having 90 minutes to do what I want before clocking into work. I also enjoy clocking out at 5 p.m. and being home already. This work/life balance for me has been amazing.
Until next time, stay safe.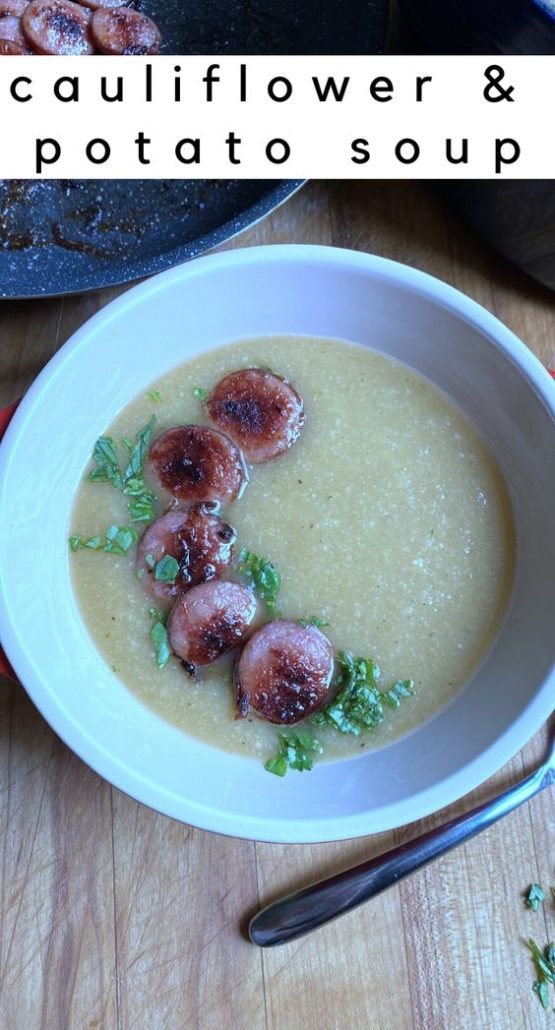 Let me know if you make this cauliflower and potato soup. If you love tomato soup, check out my quick tomato soup!