If you haven't tried tofu in a while, definitely try my salt and pepper tofu stir fry – quick and delicious!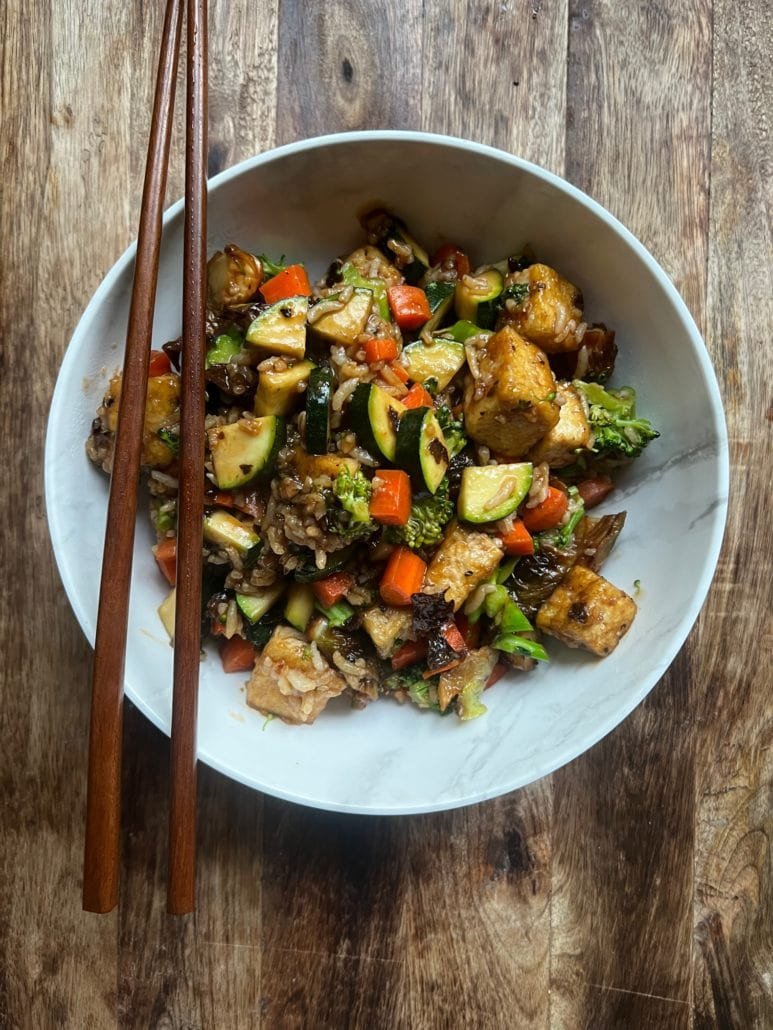 There was a restaurant near my old office called Imperial Lamian, and they had THE BEST salt and pepper tofu as one of their appetizers. Sadly, they had to close due to the pandemic, but every once in a while I dream about that dish and when I discovered I had tofu in the fridge last night, this dish came together in no time.
While I made this recipe one serving, you can obviously use double or triple as necessary. If you wanted to keep it lower carb, you could not add the leftover cooked rice. Stir Fry is a great way to use up end of the week veggies that didn't get used up. I also added leftover brussels sprouts from a dinner out Saturday too.
What vegetables go in stir fry?
The possibilities are endless! My only suggestion is to add heartier veggies like broccoli, carrots and zucchini together, and add things like already cooked veggies and bean sprouts at the very end so they don't overcook. Here is what I used: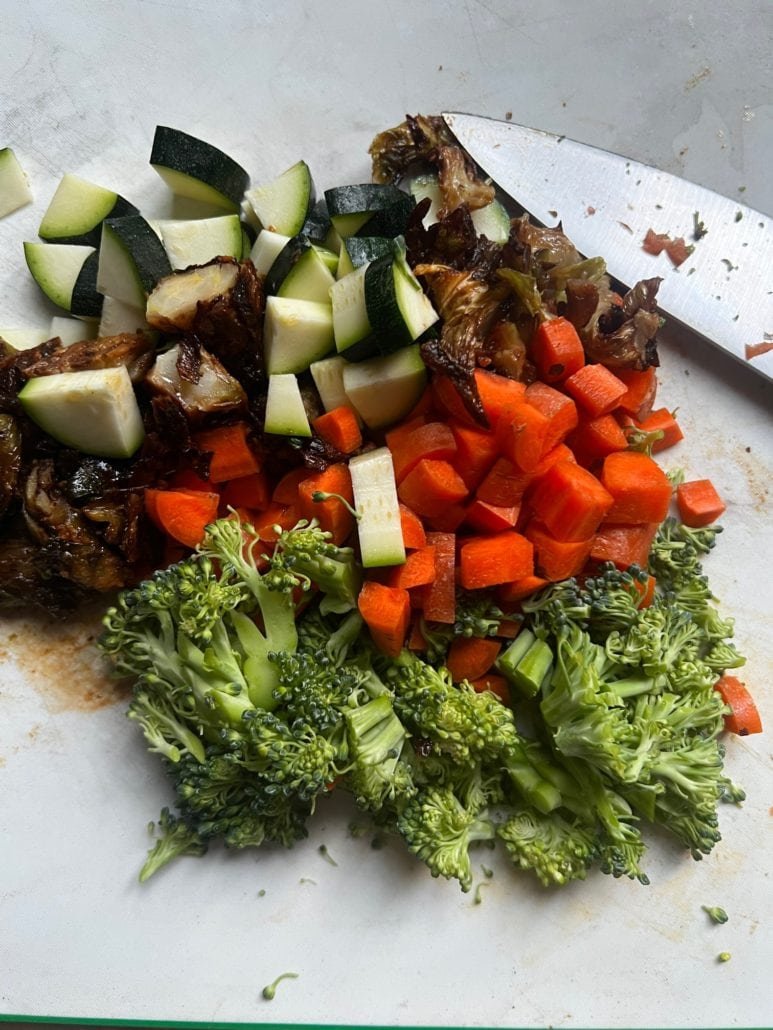 What is the best stir fry sauce?
While you can certainly make your own, my two go to brands are House of Tsang and local to Chicago, Ying's Kitchen sauces. Both have mild spice or really spicy – I always go with really spicy!
Salt and Pepper Tofu Stir Fry
Stir fry is a sure fire way for me to get my veggies in. The salt and pepper tofu is a great source of plant based protein too!
Ingredients
4 ounces firm tofu
2 cups vegetables, mix and match your favorites
1/2 cup cooked white rice
1 tablespoon cornstarch
1/2 teaspoon salt
1/2 teaspoon pepper
1 tablespoon stir fry sauce
1 tablespoon soy sauce
avocado oil spray
Instructions
Heat skillet with avocado oil spray.
Dice the tofu into bite sized pieces, squeezing a bit with paper towels. Mix the cornstarch, salt and pepper and toss the tofu into the cornstarch mixture.
Fry the tofu for 3-4 minutes, until all sides are crispy and remove. Add more avocado oil spray and add your vegetables.
Cook the veggies for 2-3 minutes, add in the rice, stir fry sauce and soy sauce and cook 2 more minutes. Add in the cooked tofu and toss to coat.
Try out my
orange tofu recipe
– that one is a winner too!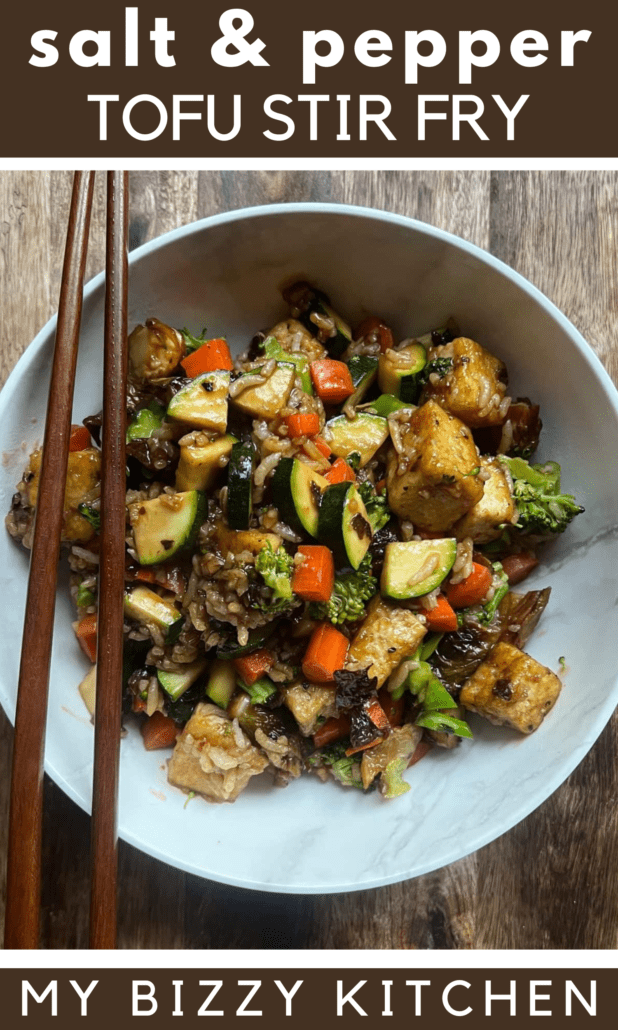 [web_stories_embed url="https://mybizzykitchen.com/web-stories/salt-and-pepper-tofu-stir-fry/" title="Salt and Pepper Tofu Stir Fry" poster="https://mybizzykitchen.com/wp-content/uploads/2022/05/cropped-IMG_4678-1-rotated-1-640×853.jpg" width="360″ height="600″ align="none"]