These spicy hummus deviled eggs will become your favorite!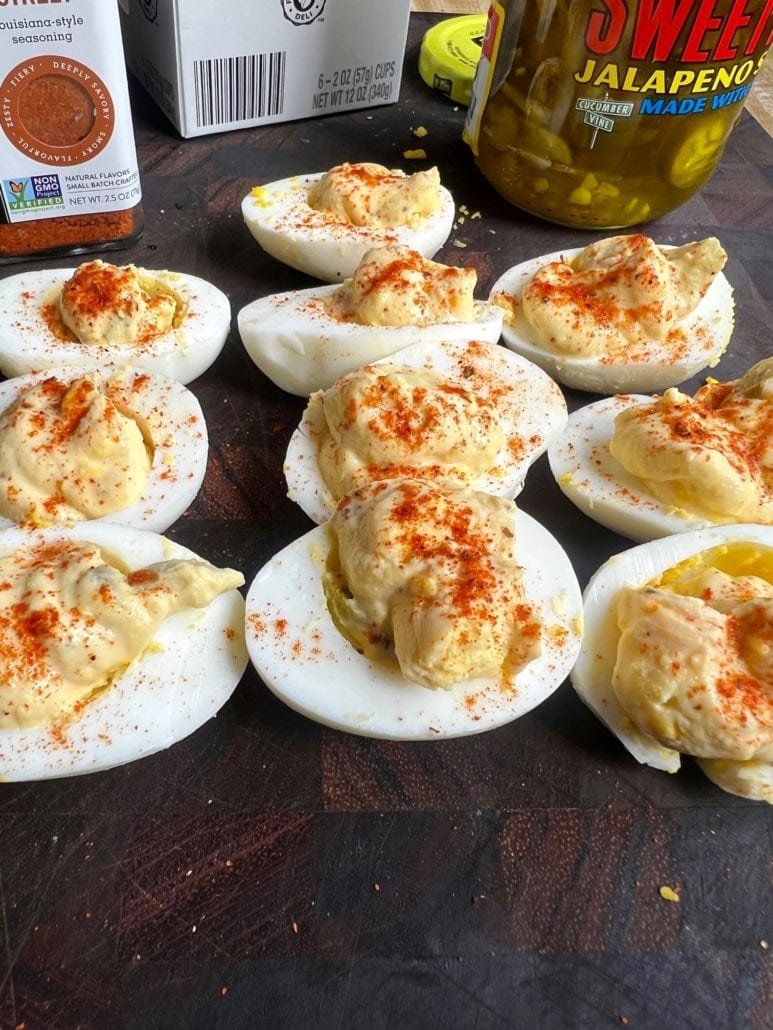 Easter isn't a big holiday in my family, but one thing that was always on our Easter dinner table was deviled eggs. Not a big fan of mayo, so these greek yogurt and hummus stuffed eggs are my new favorite way to make deviled eggs.
Pro tip – buy already made hard boiled eggs and save yourself a whole lot of time. They are available in most grocery stores right next to the egg cartons. Or, try out my recipe for making the perfect hard boiled egg at home.
Deviled Eggs Ingredients
hard boiled eggs
mayo, yogurt, or even sour cream to make the filling creamy
jalapenos! I love the addition of the pickled jalapenos in these deviled eggs
seasoning – salt, pepper and I also used cajun seasoning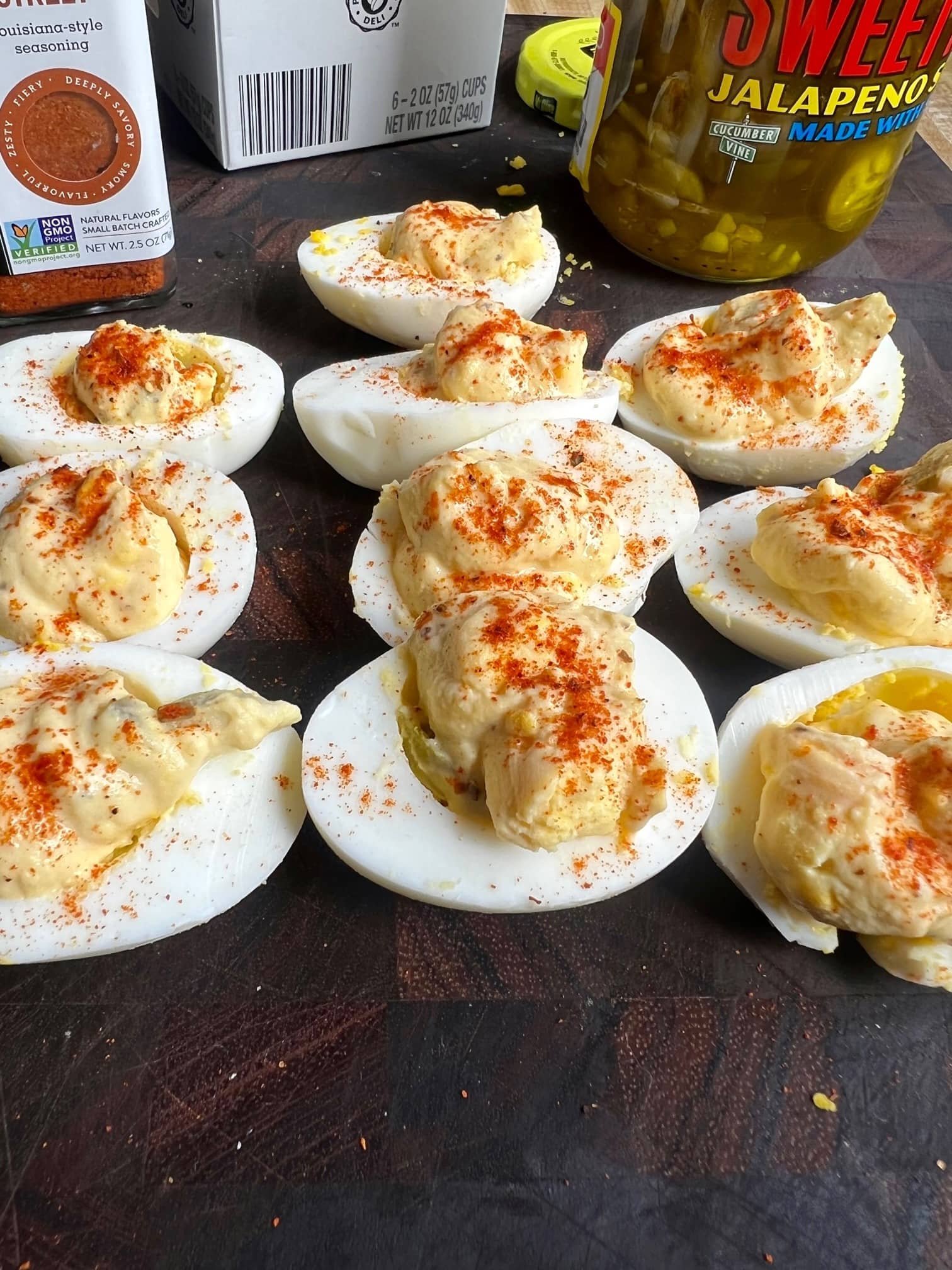 Spicy Hummus Deviled Eggs
Yield:
5 servings - 1 egg per person
These simple creamy deviled eggs are so delicious and easy to make. Love the pickled jalapeno, but feel free to leave it out if you don't like it spicy.
Ingredients
5 hard boiled eggs
1 2 ounce container hummus
2 tablespoons chopped pickled jalapenos
2 tablespoons nonfat greek yogurt
1/8 teaspoon salt
1/8 teaspoon black pepper
1 teaspoon Cajun seasoning
Instructions
Slice eggs in half. Remove the yolk and mix with the hummus, jalapenos, yogurt, salt and pepper and whisk until smooth.
Put in a ziplock bag, cut off the tip and pipe filling into the egg shiells. Sprinkle with cajun seasoning.
If you celebrate Easter or Passover – have a wonderful holiday!