The black bean burger recipe I posted on Friday? Has morphed into so many things. I made these southwest egg rolls that were so good. No real recipe – I took 1 cup of the black bean burger mixture and combined it with a cup of chopped rotisserie chicken breast, a couple tablespoons of my salsa roja, and then air fried them for 4 minutes a side at 400. Don't forget to generously spray with avocado oil spray!
I have a new youtube video for this recipe too! You can check it out here. Two egg rolls is a serving, for #teampurple they are 2 points, #teamblue they are 4 points and #teamgreen they are 6 points. Delish!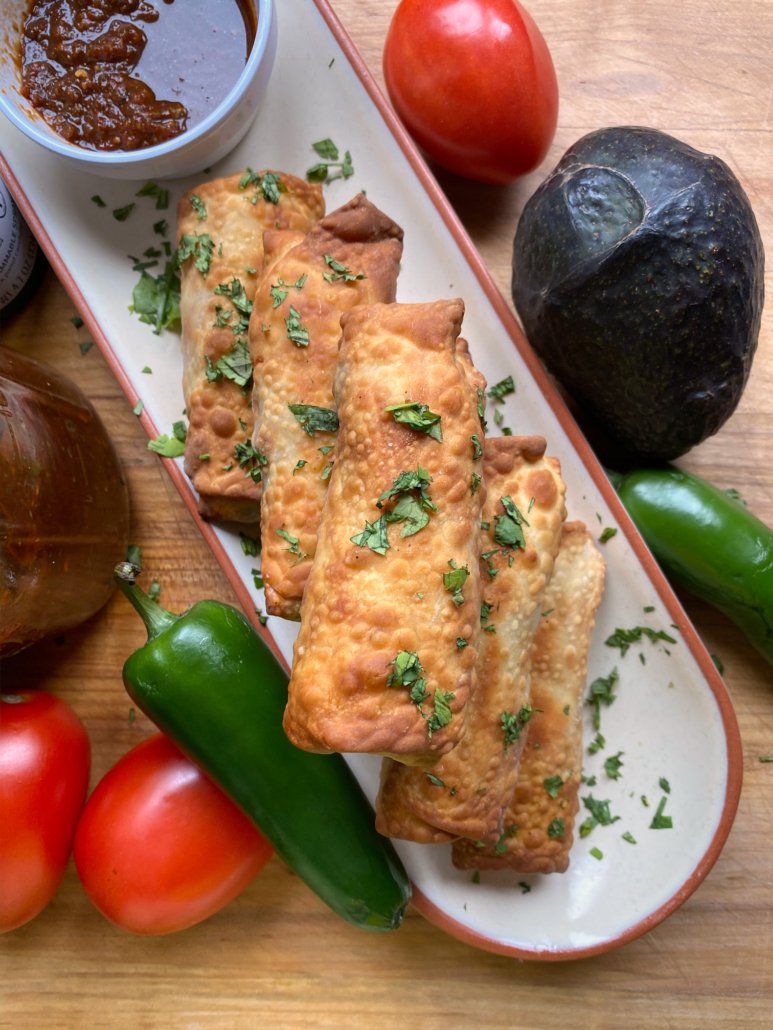 If you like egg rolls, check out these turkey air fryer egg rolls. Let me know if you make these southwest egg rolls.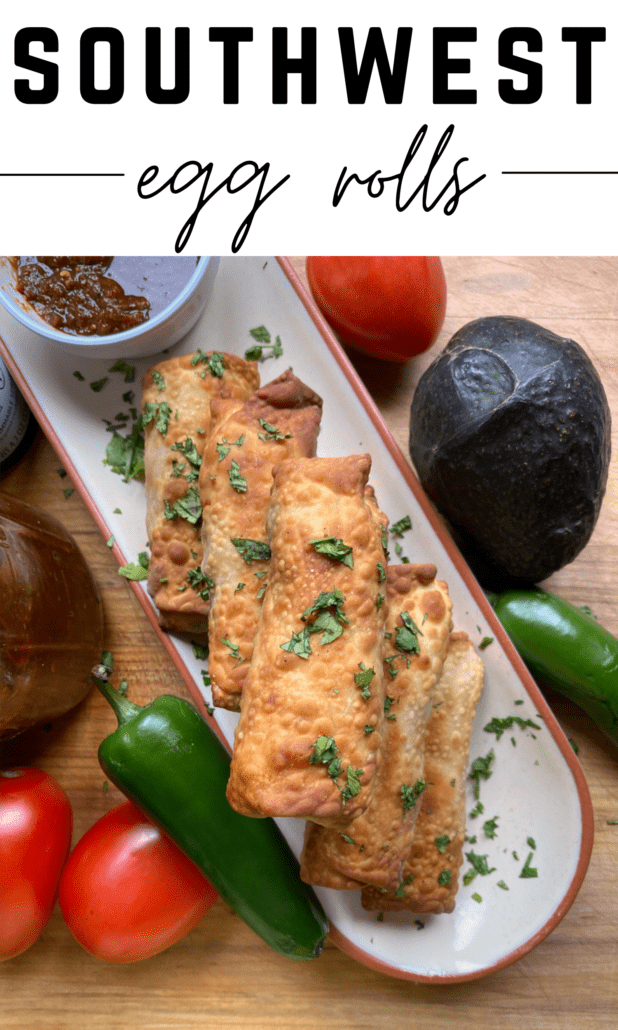 Can you sous vide at home?
Jacob's birthday was on Friday and we had plans to go to Ruth's Chris for his birthday. It's his favorite steak house. Obviously that didn't happen, but he's been wanting a sous vide machine for a while, and I though – what better timing! This is the one I got him.
OMG, other than grilling outside on my Pit Barrel, this ribeye was the best steak I've had at home. The meat was so tender, so flavorful. He vacuum sealed the steaks in rosemary and garlic and sous vide them about 2 hours before basting them with butter in a cast iron skillet. So good!
Jacob insisted he cook AND payfor the steak on his birthday, but that's what he wanted to do – thanks Jacob and Happy 28th!
A good amount of time this weekend fixing up my YouTube channel. There were no cohesive thumbnails and just cleaned things up. I am so proud that I figure out how to do stuff – just took a little research and patience, and once I got the hang of it, took no time at all. I only have like 10 videos, so that helped!
And this year I promise to update my head shots – that phone above is from 2013! Pretty sure I look the same, maybe a few pounds heavier though!
So while I have been somewhat productive with this extra time, there have been lots of snuggle time with these two: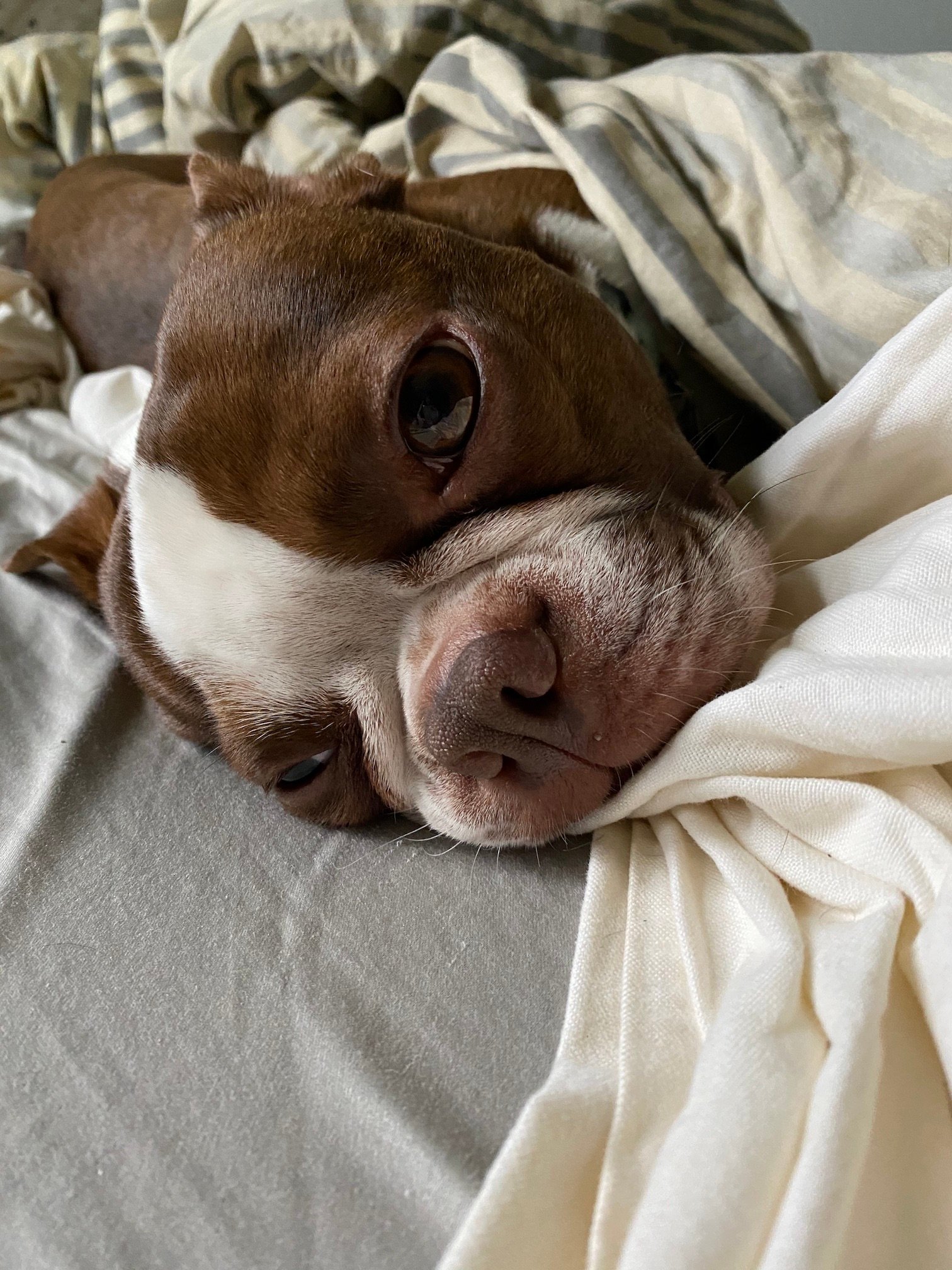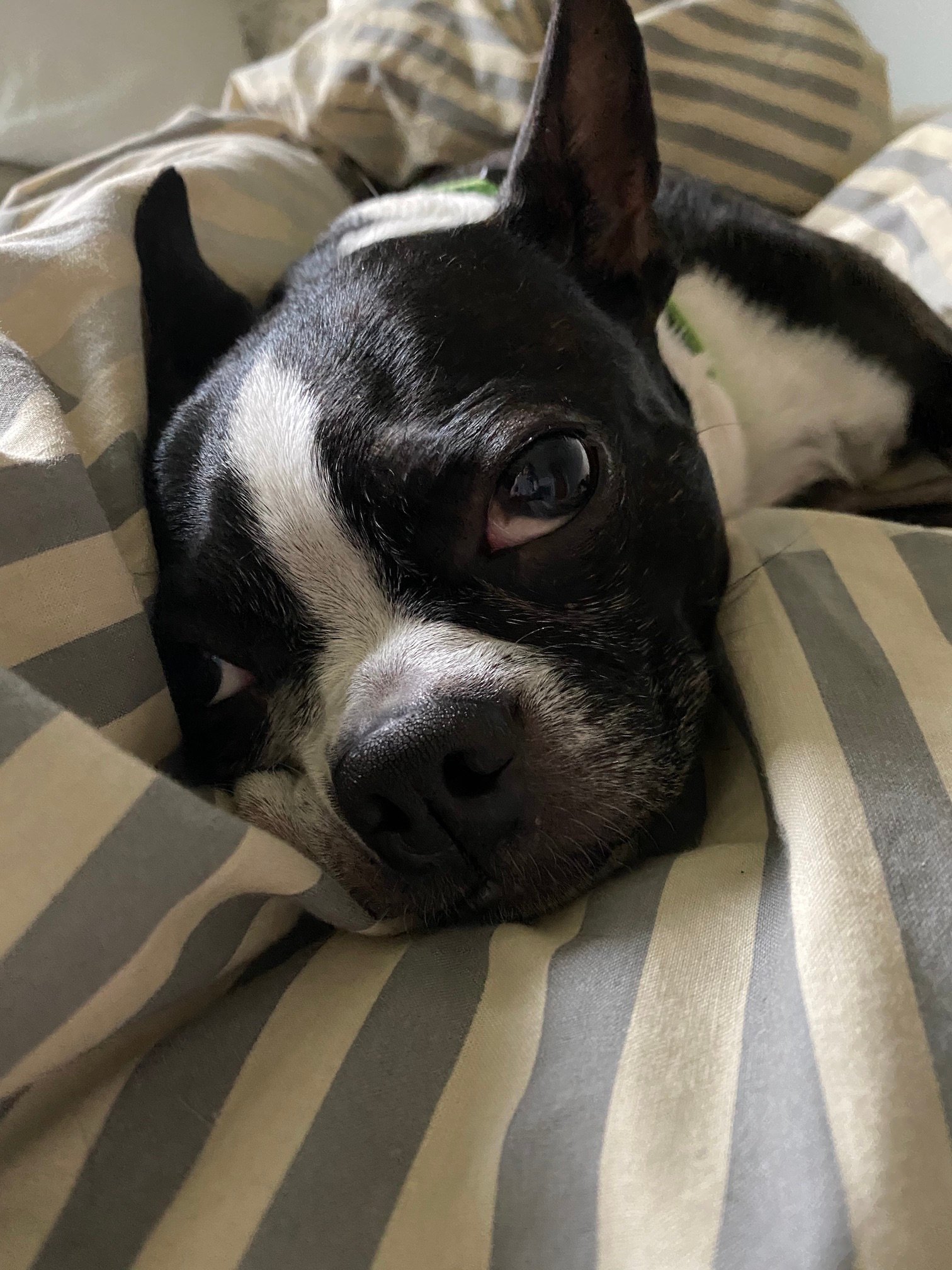 My office will be closed at least until April 15, and reevaluated at that time. This is such an interesting time but we will get through it.
I have food in my house and a roof over my head and so far all three of us still have our jobs – so for that I am thankful!
Also had fun facetiming with my Mom and brother yesterday – our laughing together was good for my soul! I am always so extra!
Stay safe, stay well, stay home. Hugs and Love, Biz