While I know there are mini cinnamon rolls with two ingredient dough out there, I hope that you try my mini cinnamon rolls with skinny pizza dough! You can make mini cinnamon rolls from scratch!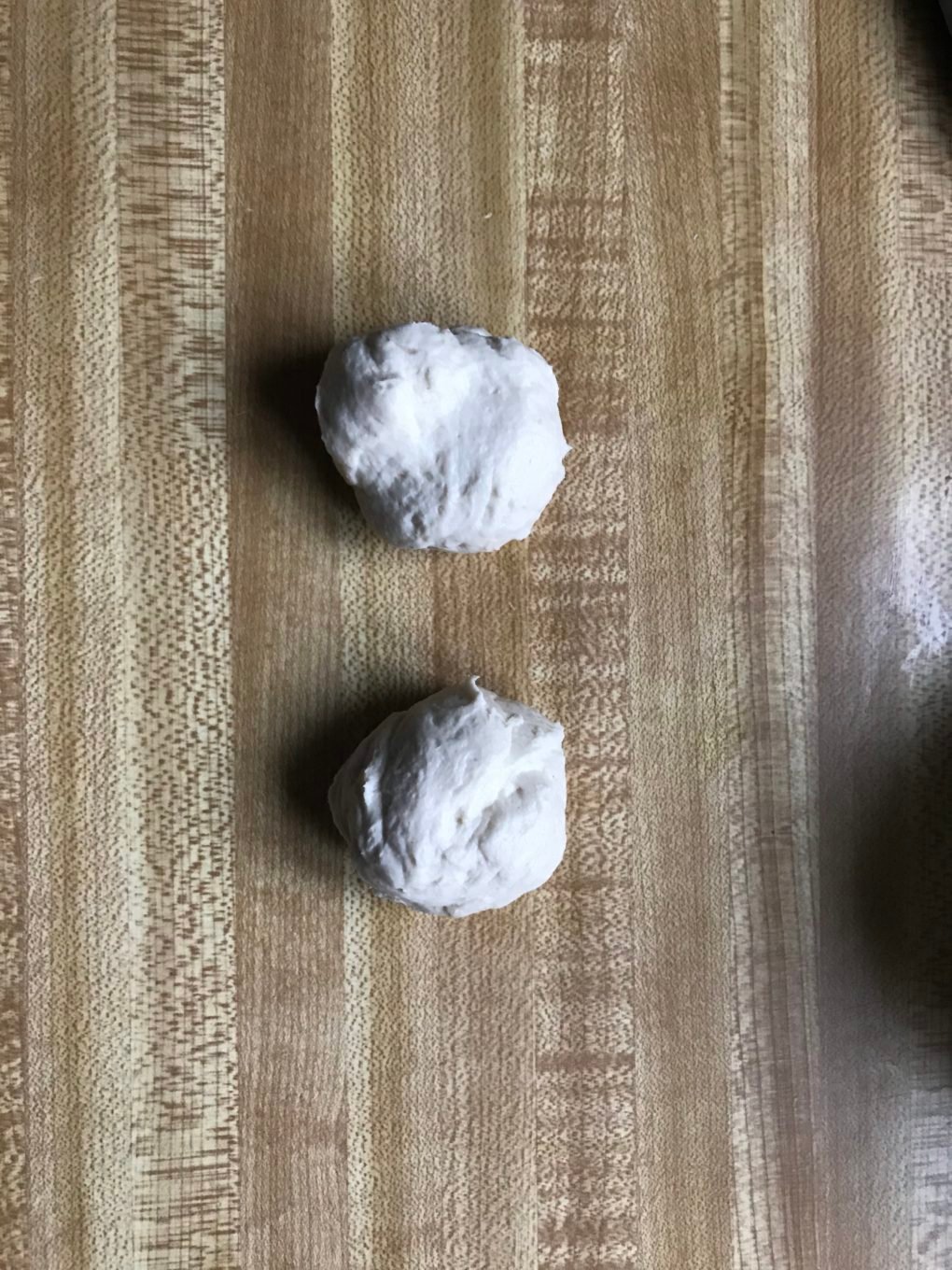 Sunday morning I had a taste for cinnamon rolls. I haven't had a true cinnamon roll in ages, and when I looked through my blog to see if I had made them (I was sure I did because my step-son LOVES all things cinnamon) turns out my recipe calls for a stick of melted butter, and a cup of brown sugar.
I took two ounces of my Skinny Pizza Dough and decided to make one sweet treat and one savory. Today I am showing the cinnamon rolls, because they were the star of the plate.
Roll out the dough pretty thin, then spread 1/2 teaspoon butter over the dough, a teaspoon of brown sugar and a few pinches of cinnamon. I rolled it up, then cut it into three pieces and baked at 425 for 10 minutes.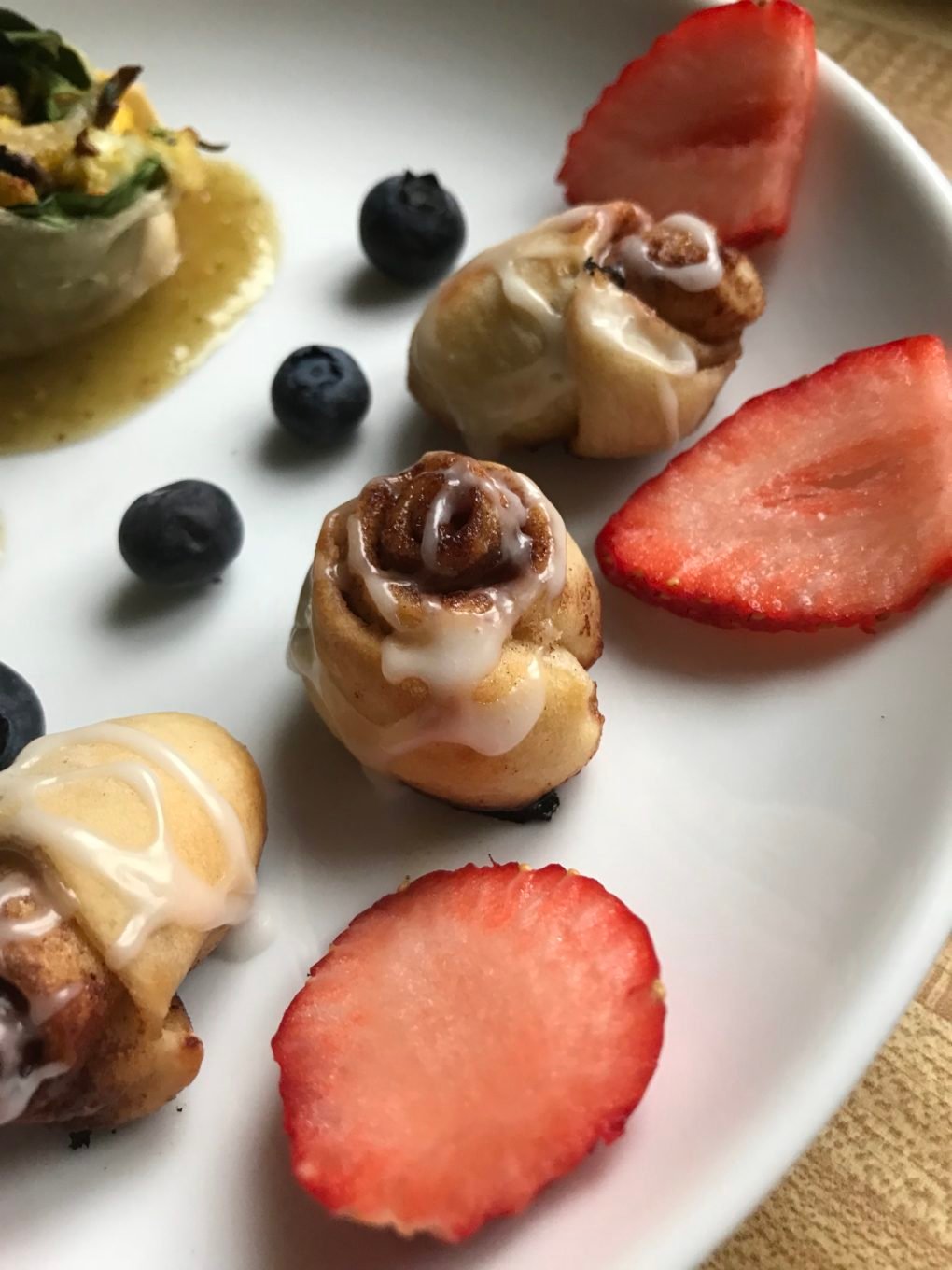 The glaze is made of powdered sugar and milk, and used 1 teaspoon of the glaze for the cinnamon rolls. These were perfect – a bit of a crunch on the bottom where the brown sugar caramelized, and soft on the inside. If I wasn't meeting my Mom for lunch, I would have made more right then and there!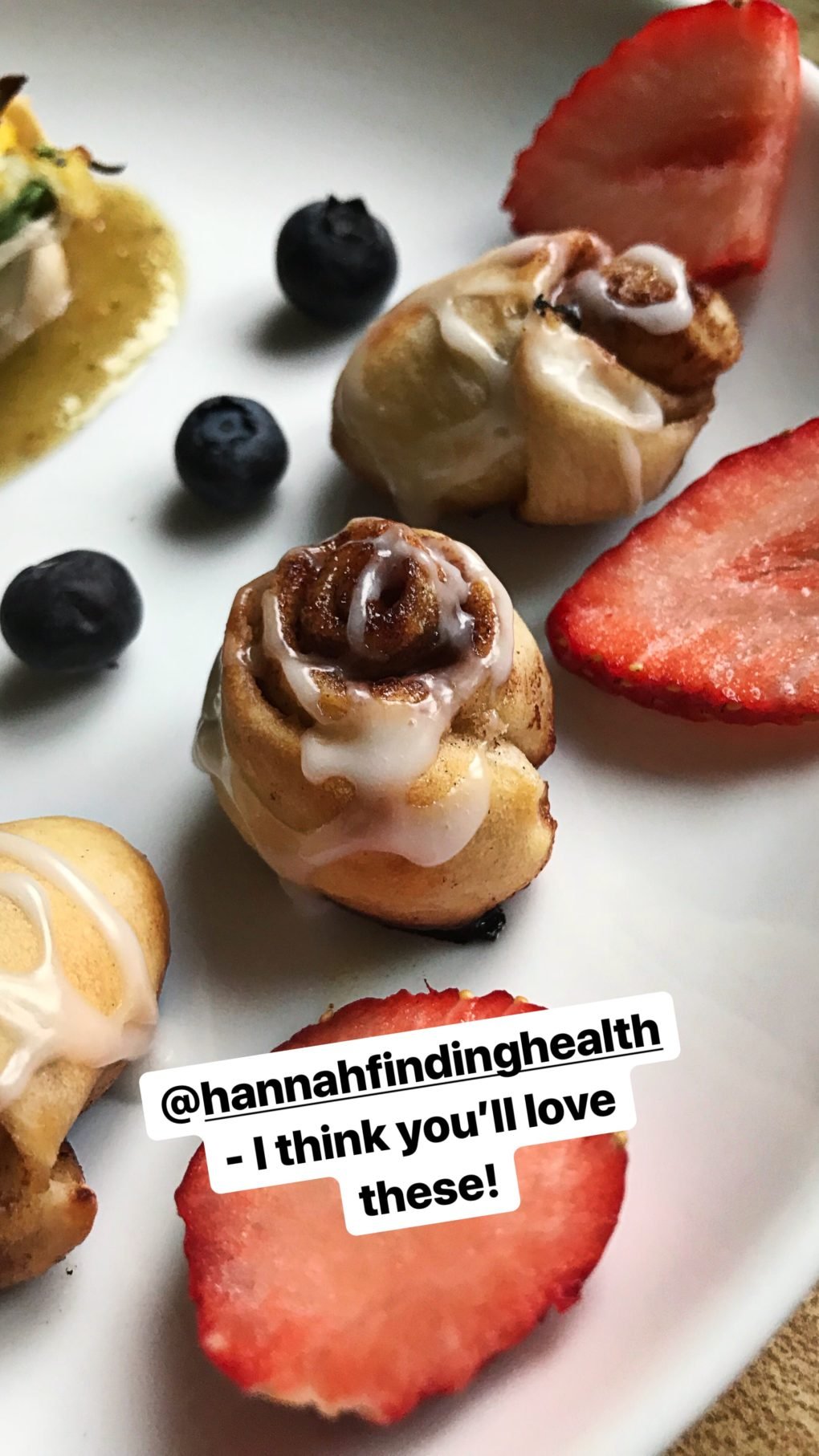 Whenever you make a batch of skinny pizza dough, remember that there are lots of things you can make with it – including these cinnamon rolls!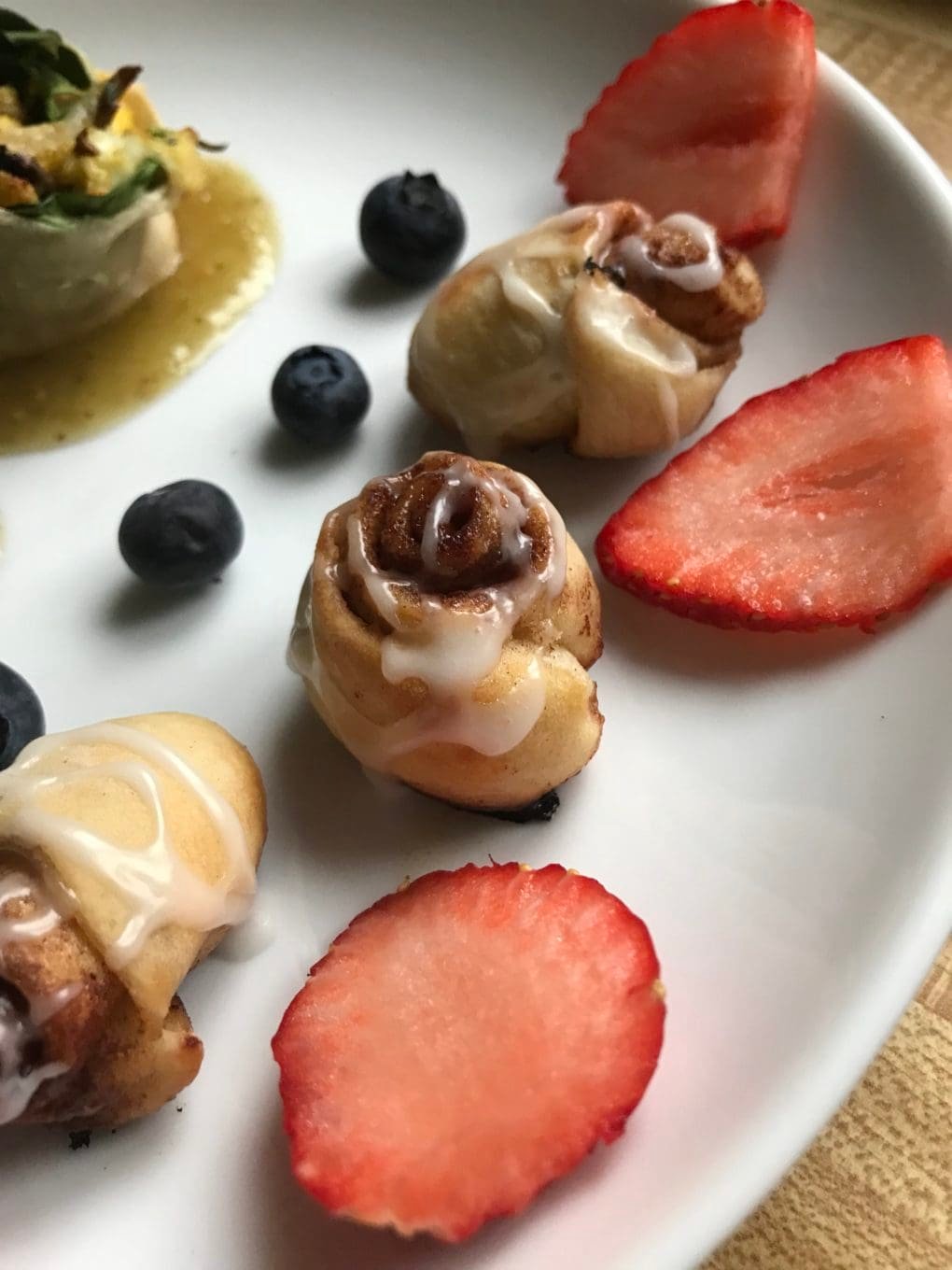 Mini Cinnamon Rolls
Be sure to save some of your leftover skinny pizza dough to make these mini cinnamon rolls!
Ingredients
2 ounces pizza dough
1/2 teaspoon butter, softened
1 teaspoon brown sugar
1/2 teaspoon cinnamon
1 tablespoon powdered sugar
1 teaspoon unsweetened almond milk
Instructions
Heat oven to 400.
Roll out the pizza dough into a rectangle.
Add softened butter, brown sugar and cinnamon.
Roll up from the short side and cut into three pieces.
Place on baking sheet and bake for 10 minutes.
Mix the powdered sugar with the almond milk.
Once the cinnamon rolls have cooled a bit, drizzle with glaze.
Notes
On my WW plan (as of 2022) these are 6 points. These are also best within a few hours of making.
Nutrition Information:
Yield:

1
Serving Size:

1
Amount Per Serving:
Calories:

206
Total Fat:

5g
Saturated Fat:

1g
Trans Fat:

0g
Unsaturated Fat:

3g
Cholesterol:

5mg
Sodium:

220mg
Carbohydrates:

38g
Fiber:

2g
Sugar:

12g
Protein:

4g
Check out my: