Last night in our cooking class we made poppy seed pancakes with lemon curd. It changed Hannah's life.
She LOVES lemon curd and had no idea that you could make it in the microwave in two minutes. Pretty sure she'll be making this every week.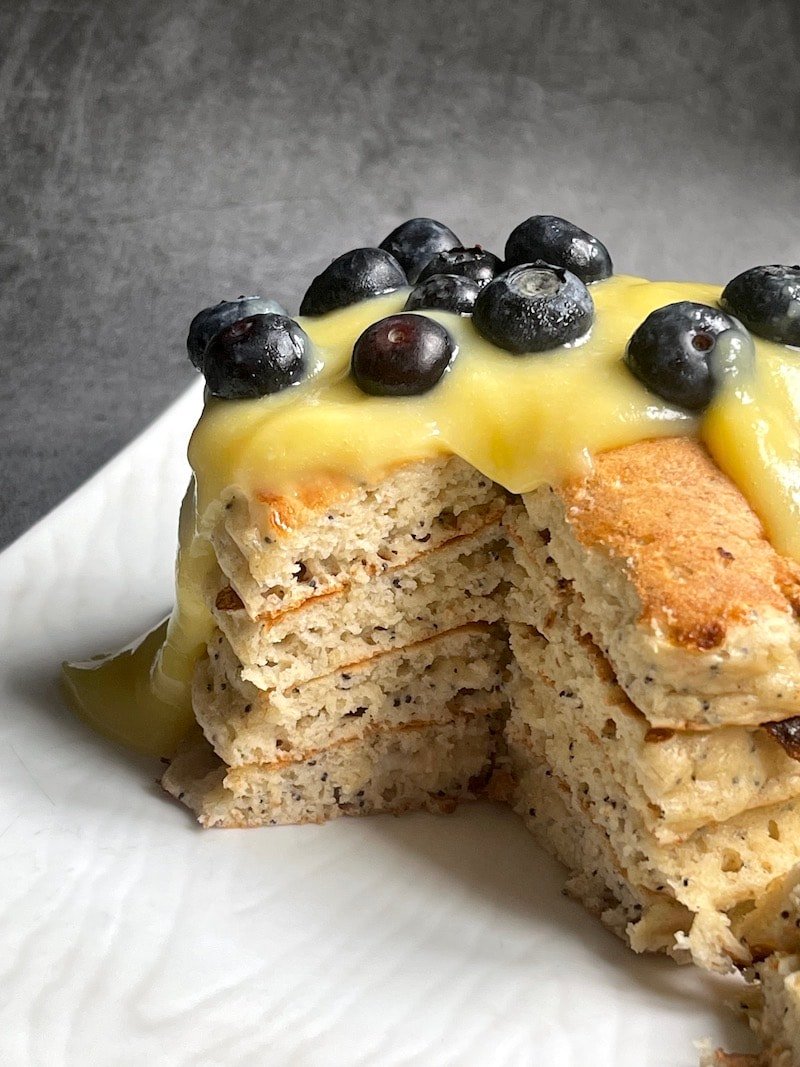 My friend Vic is the person I got the microwave lemon curd from. You can follow her on Instagram here. She's a fellow WW from New Zealand and has kept off 100 pounds for years. She makes amazing food!
The pancakes we used in class last night were my cottage cheese pancakes, but as soon as Hannah tasted the lemon curd, she looked at me and said "we need to make poppy seed pancakes!" So here they are Hannah, I hope you enjoy them!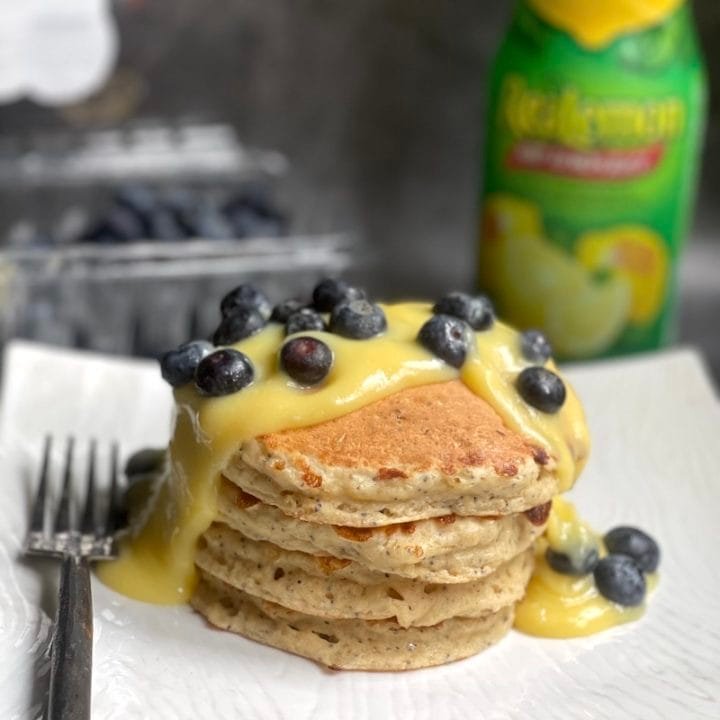 Vic's Lemon Curd
Yield:
2 servings - 1/3 cup
My friend Vic changed my life when she posted a microwave lemon curd that's literally ready in two minutes. So delicious! Feel free to add more non calorie sweetener to make it sweeter, but I love the pop of citrus as the recipe is written.
Ingredients
1/2 cup lemon juice (I used bottled but you can use fresh)
2 large eggs
1/4 cup Truvia
Instructions
Whisk everything together for a good minute to make sure the eggs are mixed well.
Microwave for 30 second intervals, four times, stirring after each 30 second interval.
That's it!
Notes
On #teampurple one serving is one point, on #teamblue and #teamgreen it's 3 points.
Nutrition Information:
Yield:

2
Serving Size:

1
Amount Per Serving:
Calories:

82
Total Fat:

5g
Saturated Fat:

2g
Trans Fat:

0g
Unsaturated Fat:

3g
Cholesterol:

186mg
Sodium:

86mg
Carbohydrates:

32g
Fiber:

0g
Sugar:

1g
Protein:

7g
These pancakes are light and fluffy and two is very fillling!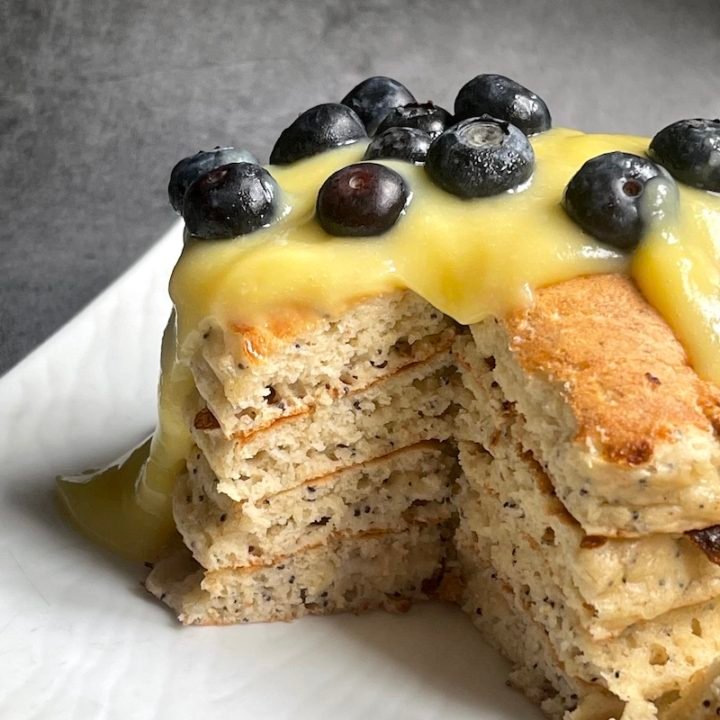 Poppy Seed Pancakes
Yield:
2 servings of 2 pancakes
Additional Time:
30 minutes
These poppy seed pancakes are so fluffy! Yes, there is cottage cheese in this recipe, but promise you won't taste it!
Ingredients
1/2 cup self-rising flour (you can use regular flour)
1/2 cup oats (I used quick)
1/2 cup cottage cheese
2 large eggs
1 teaspoon cinnamon
2 teaspoons baking powder
1/4 cup gluten free flour (I used Bob's Redmill 1 to 1 gluten free flour)
1 tablespoon Truvia
pinch of salt
1 teaspoon poppy seeds
1/4 cup unsweetened almond milk
Instructions
Mix the above together. I put my quick oats in my coffee grinder to make a powder, but you can skip that step if you want.
Let the batter sit for 30 minutes to let the baking powder do it's magic.
Using a 1/3 measure, cook each pancake 2-3 minutes a side.
Makes 4 large pancakes.
Eating 2 is filling!
I hope you try this over the weekend.
Can you meal prep pancakes?
Yes! The pancakes can be made ahead of time and will keep for several days in the fridge. You can also freeze them on a cookie sheet for 30 minutes, then toss them in a ziplock bag. Simply go from freezer to toaster to reheat – you may have to run it a couple cycles but they will taste as if you just made them.
Be sure to tag me on Instagram (@mybizzykitchen) if you make this dish! ❤️