When summer is in full swing, you'll want these jalapeno corn fritters on repeat. Easy to make ahead and reheat later in the week. Winning!
And in the dead of winter, use canned corn and dream about warm temps.
Can you use canned corn to make corn fritters?
Absolutely! Just make sure to drain the corn really well and dry in paper towels. I do suggest taking the time to cut the corn off of a cob because the corn justs has a better texture versus canned corn.
The batter will be thick, so if you are thinking pancake batter consistency, this isn't it. I used 1/4 cup measure for each fritter. I shaped the fritters in my hand, placed in the skillet and used the bottom of a mason jar to press them down a bit.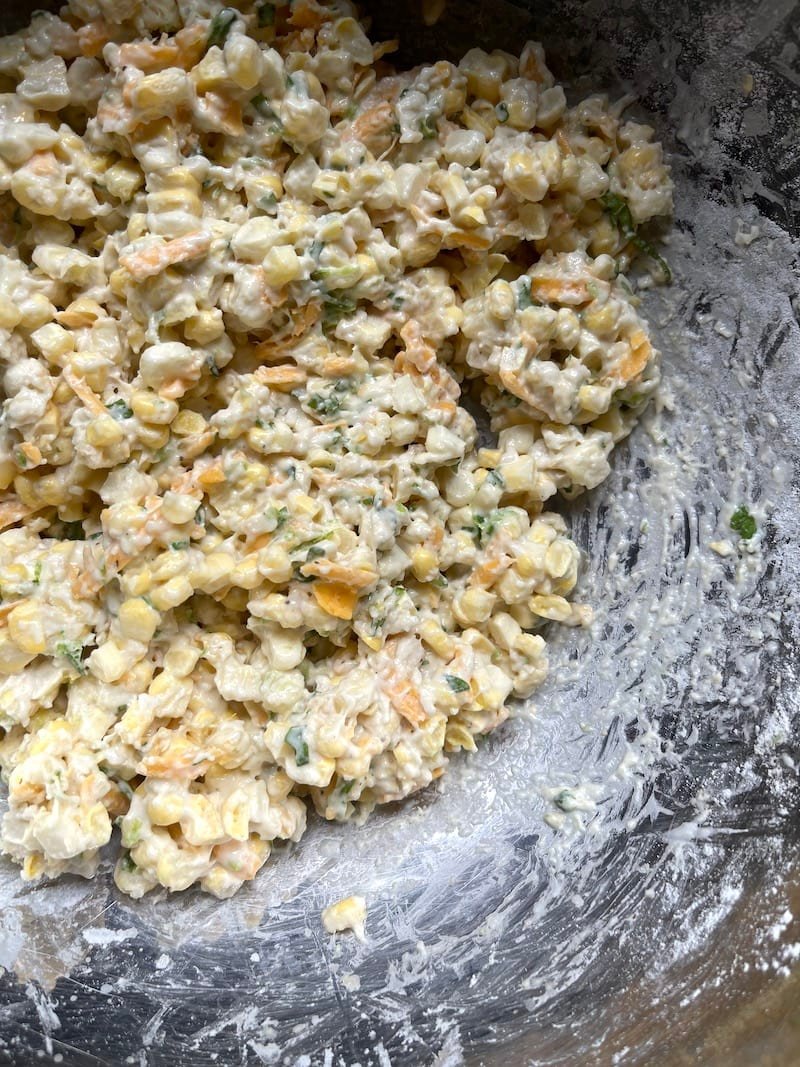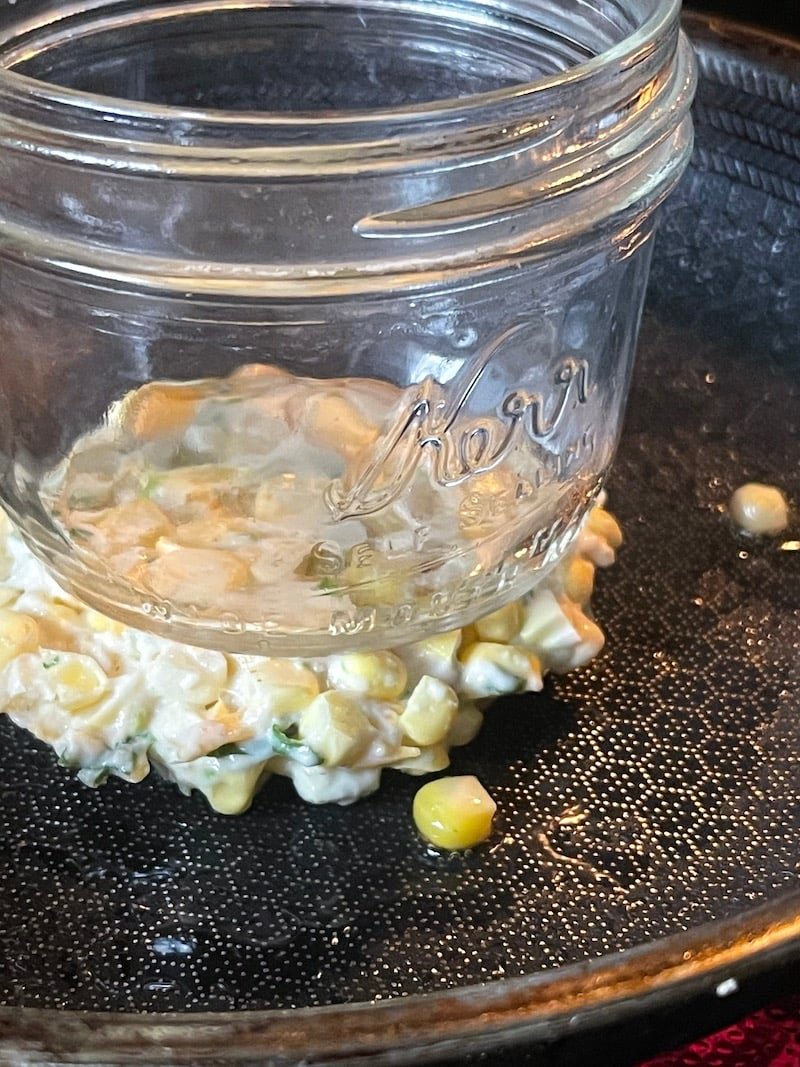 Jalapeno Corn Fritters
Yield:
7 servings, 2 fritters each
These jalapeno corn fritters are just spicy enough, but feel free to add more if you like it really spicy!
Ingredients
2 cups corn cut off the cob (from 4 medium ears)
1 medium jalapeno
2 tablespoons basil, fresh and chopped
1 teaspoon lime juice
1 tablespoon lime zest
1 tablespoon minced garlic
3/4 cup flour
1 teaspoon baking powder
1/3 cup unsweetened almond milk
1/3 cup cheddar cheese
1/2 teaspoon salt
1/4 teaspoon pepper
avocado oil spray for pan frying
Instructions
In a large bowl, mix the flour, baking powder, salt, and pepper together. Add in the remaining ingredients and mix just until blended. It will be a thick "batter." I used a 1/4 cup measuring cup for each fritter and got 14 fritters out of this recipe.
Heat a skillet with 1/2 teaspoon of oil and avocado oil spray at a time - I was able to make 4 fritters at a time, and added more oil/avocado oil spray between batches. Cook for 3 minutes a side, or until golden.
These can be made ahead of time. Store in a ziplock bag. Preheat air fryer or oven to 400 degrees. Reheat for five minutes or until heated through and crispy.
Recently I bought a set of
Hexclad
pans and I am still on fence about them. They are super expensive and took months to season so food wouldn't stick. Once I cook on them a while longer, I'll give a better review.
If you love corn, check out my tumeric corn soup – so good! And appropriate considering it's 44 degrees on the Friday before Memorial Day. 😂