I MADE SKINNY GLUTEN FREE PIZZA!
In 2016 I made a gluten free pizza recipe for a friend who had a gluten intolerance.
This was before I made the skinny pizza dough, and well, lots of people wanted a gluten free skinny pizza dough.
I had that dream too! 😁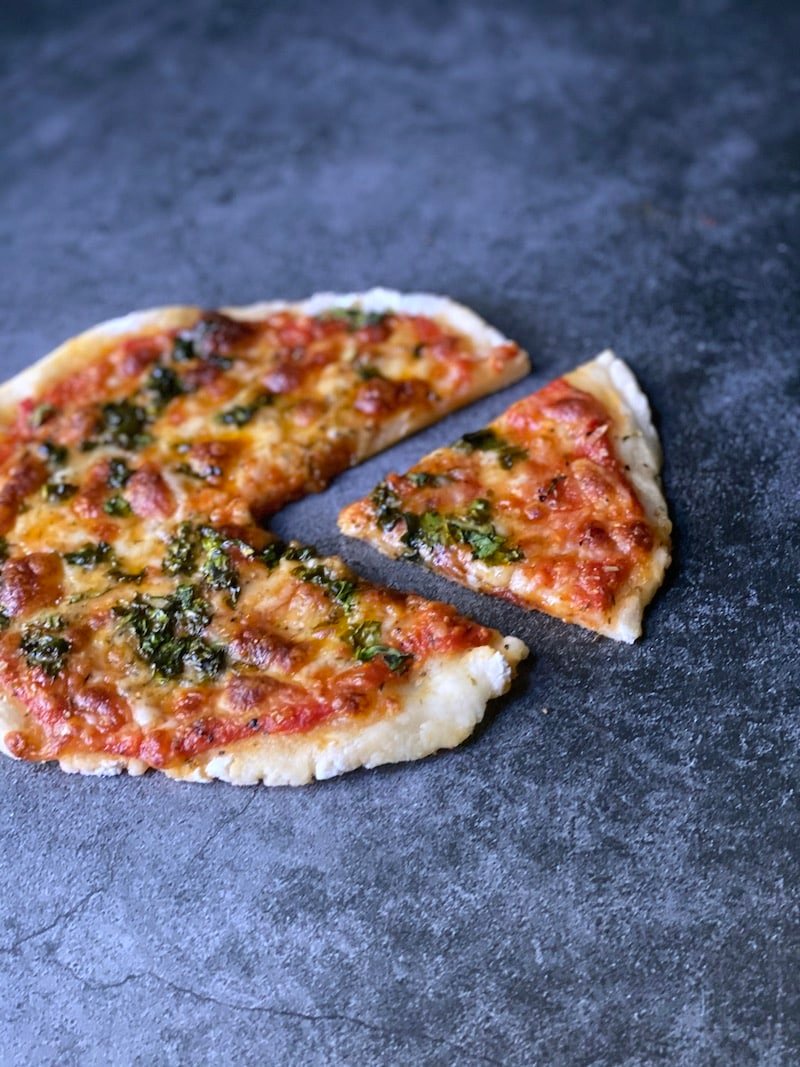 What is the difference between gluten free flours?
There are so many differences between brands of flours and that was my mistake. Bob's Red Mill flours have fava bean flour and chickpea flour in them, which gave me dense pizzas, with not a lot of flavor and because of the "beige" color of the flour, it didn't make the prettiest pizza.
Rice Flour Was the Winner!
Yep, rice flour is all white, and when paired with tapioca flour, this tastes so close to skinny pizza dough!
Is it the same WW points as Skinny Pizza Dough?
Yes and no. One ounce of my skinny pizza dough is 41 calories, .1 fat, 8.3 carbs and 1.8 protein.
One ounce of skinny gluten free dough is 51 calories, .8 fat, 9 carbs and 1.3 protein.
Let's say I make a pizza that is 5 ounces of skinny pizza dough – that would be 205 calories for the dough. 5 ounces of skinny gluten free pizza is 255 calories. So for 50 more calories a pizza, I may count it as one more point, but that's your business if you want to do that.
If it were me, I would still count this as 1 point an ounce. But again, you have the nutritional info you can add as a food in your WW app, and count it however you want.
All I know is that this is delicious! I found both the Divided Sunset Gluten Free Rice Flour and the Bob's Red Mill Tapioca Flour at Walmart.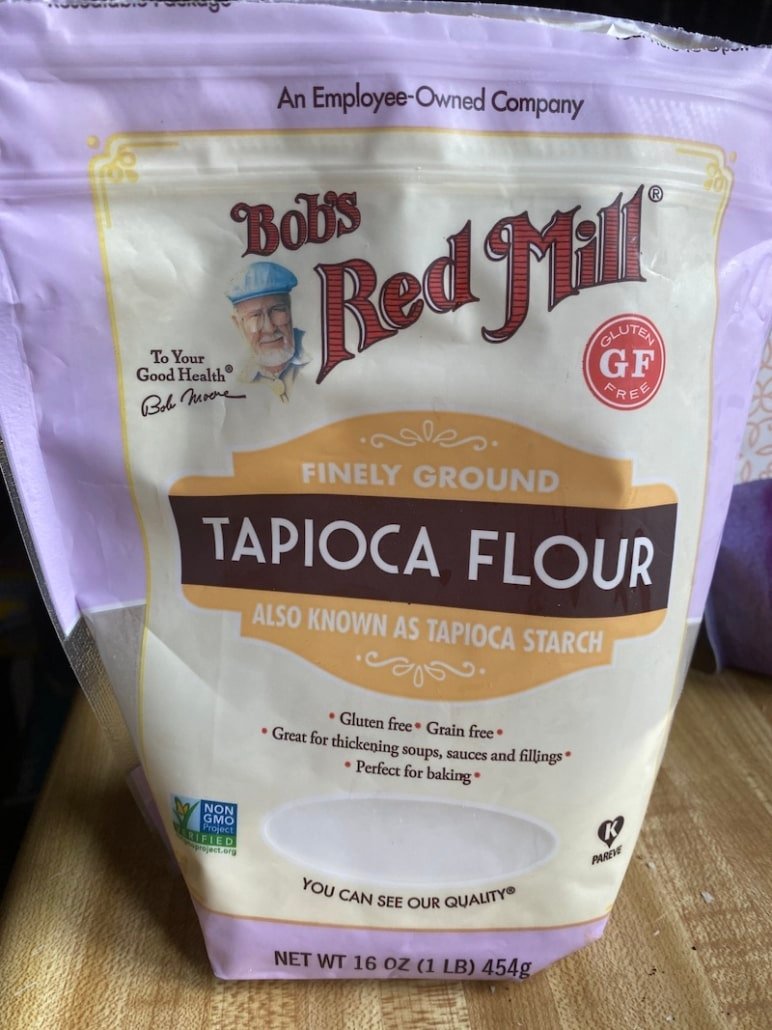 Note that the calories below were for generic flours – I calculated the exact calories with the two named flours that I used.
Skinny Gluten Free Pizza

1.5 cups rice flour
.5 cups tapioca flour
1 tbsp white cornmeal
1 tsp yeast
1 tsp salt
1/2 cup nonfat Greek yogurt
1/2 cup water
4 tsp light butter ((1 tsp for each individual pizza))
Mix the flours, cornmeal, yeast, and salt together.

Add the yogurt and water and mix until combined.

Store in a container with the lid slightly ajar, or a bowl with loose plastic wrap and let rise for 12 hours.

For each individual pizza, spread one teaspoon of light butter before you add your pizza sauce. The added fat gets you that crispy crust.

Use however many ounces of dough you want to make your creations!
Notes: Don't skip the butter on the pizza before going in the oven – I think that's what helped with the crispy crust.
.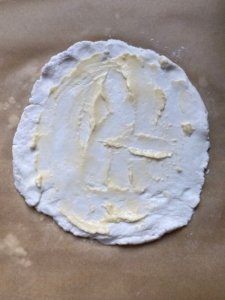 .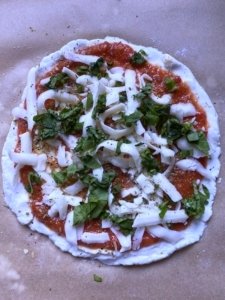 .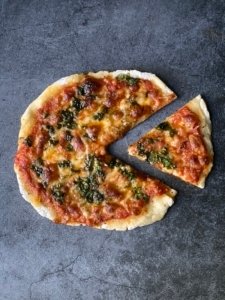 There are lots and tips and tricks on the original skinny pizza dough blog post – you can check that out here.
Guys – this dough tastes just as good as my skinny pizza dough. I AM SO HAPPY to share this with my friends/followers who can't have gluten. I hope you try this skinny gluten free pizza dough and let me know what you think!