Because I recipe develop for a living, there are times at the end of the day that I just don't feel like cooking. That's why I love having Curly's® Pulled Chicken BBQ on hand to make this Curly's BBQ Chicken Gyros.
Curly's BBQ comes in many different varieties, they even have sauceless versions too. You can check out their store locator here to see if it's available in your area. Curly's BBQ prides itself on pulled (never shredded!) meats such as pork, chicken or beef. They also have ribs too, and next time I go shopping, will pick some of those up for a quick grilled night, since they are already fully cooked.
This sandwich comes together in a matter of minutes, and you can feel free to substitute any veggies for whatever you have on hand.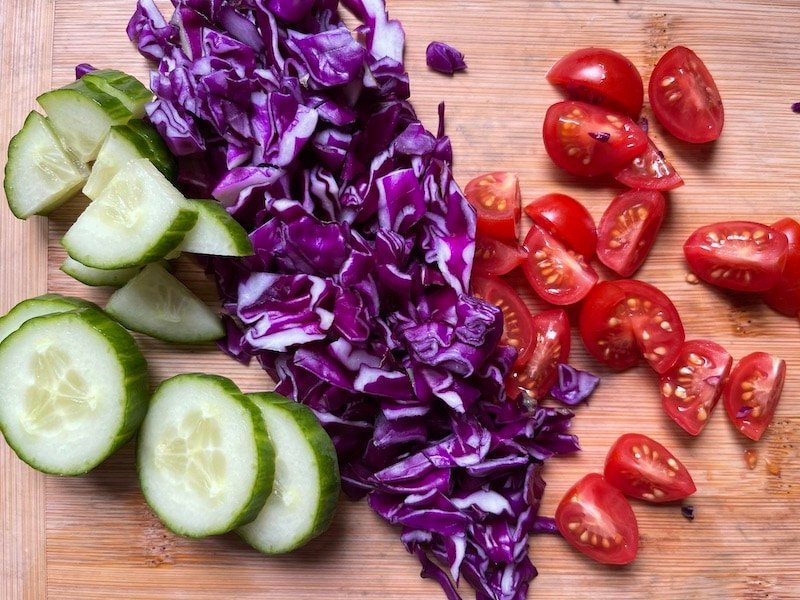 Curly's BBQ Chicken Gyros
Believe it or not, there are some days I don't feel like cooking at the end of the day and that's when Curly's Pulled Chicken comes in clutch. This bbq chicken gyros comes together in just a few minutes!
Ingredients
2 pita bread
1/2 cup Curly's Pulled White Meat Chicken
1/2 cup chopped veggies of choice (I used cucumber, tomatoes and red cabbage)
2 teaspoons tzatziki sauce
fresh dill for garnish (optional)
Instructions
Heat skillet over medium heat for a minute. Add pulled chicken and stirring occasionally, cook for 7 minutes, or until heated through.
Plate! Divide the veggie mixture between the two pitas, divide the bbq chicken, top with tzatziki and garnish with fresh dill.
That's it!
Notes
On all WW plans, 1/4 cup of Curly's Pulled Chicken is 3 points. My sandwich above is 5 points on all WW plans (I used Joseph's brand pita bread).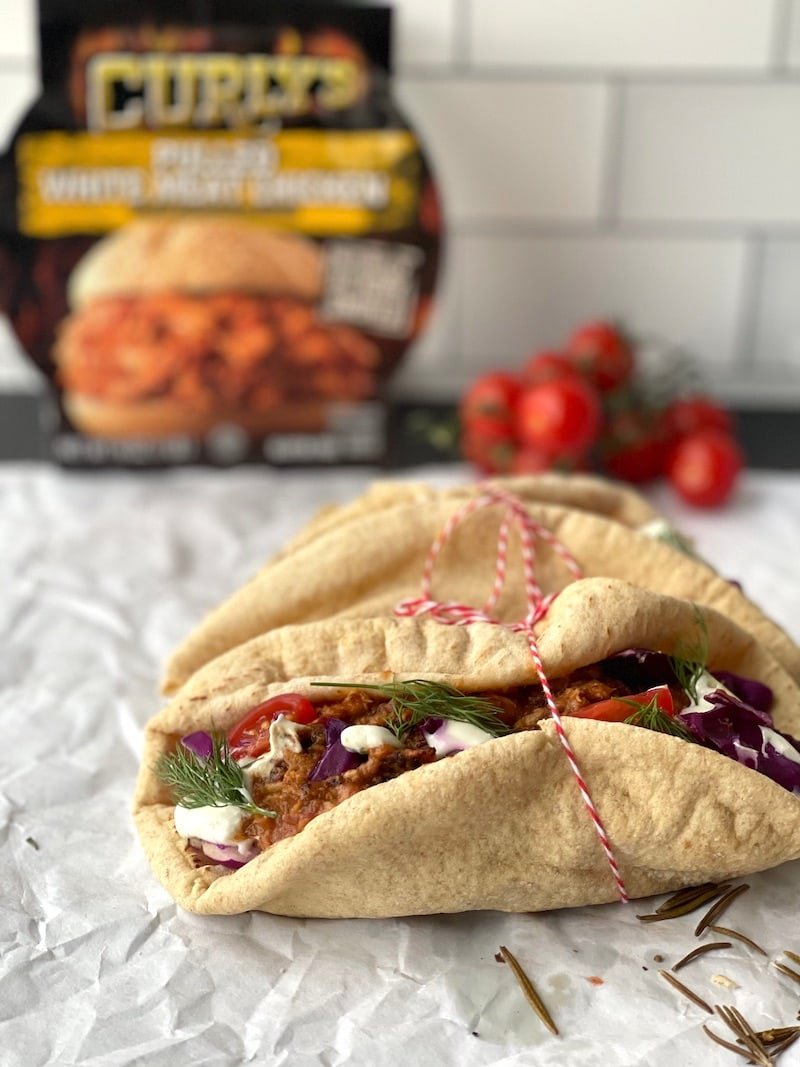 Because all of their products have been slow cooked for you, this meal is ready in a matter of minutes. So don't pick up the phone to order take out – just pick up some Curly's BBQ. The best part too is that they also have tons of recipes on their site – cannot wait to try some of these!