Broccoli cheese soup was my go to choice at Panera. Hannah used to work there and I've talked about how I envisioned her making this soup from scratch.
Sadly, she told me that all the soups came frozen and all they did was reheat them at the store. Bummer!
Let's talk about this mini bread bowl. At first I thought it was useless because it only held 1/2 cup of soup – but it was amazing to dip into the remaining soup that I had in my bowl. It was 5 ounces of skinny pizza dough that I shaped into a roll, then baked at 350 for 30 minutes. Once I took the top off and scooped out some of the bread filling, it weighed 2.4 ounces.
If I were to have a dinner party, this definitely would be a great first course. Just enough soup and who doesn't love crispy bread?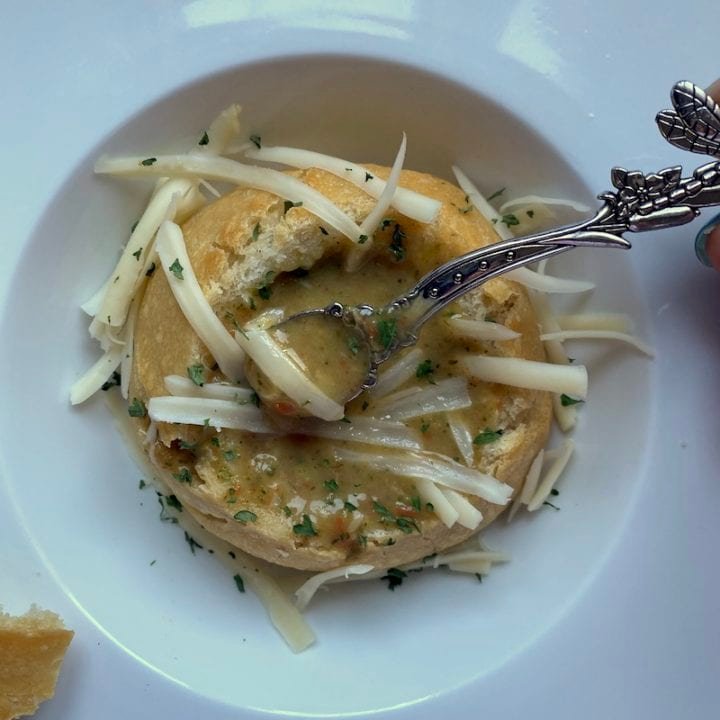 Broccoli Cheese Soup
Broccoli Cheddar Soup is my go to soup at Panera. This time I switched it up and used swiss cheese - so delicious! It's 4 points for 1/4 of the pot on all WW plans.
Ingredients
2 tablespoons light butter (I use I Can't Believe It's Not Butter)
2 tablespoons flour
4 cups chicken broth
1 cup unsweetened cashew milk
2 cups carrots
1 cup celery
2 cups broccoli
1/2 teaspoon cayenne pepper
salt and pepper to taste
2 ounces shredded colby or cheddar cheese
1 tablespoon dried parsley
Instructions
Put the veggies in a bowl and microwave for four minutes.
In a stock pot, melt the butter. Add the flour and cook one minute. Slowly add the chicken broth and cashew milk.
Add veggies to the pot. Cook for 15 minutes.
Using a stick blender, blend the soup. Stir in the cheese, cayenne pepper, salt, pepper and parsley.
Notes
To make the mini bread bowl: Use 5 ounces skinny pizza dough, form into a ball and bake at 350 for 30 minutes. Slice the top off the bowl, and pull out as much bread filling as possible. This only fit 1/2 cup of soup, but I used the bread bowl as a dip into my soup - after pulling out the dough, my bowl was 2.4 ounces.
Check the WW points for the soup by clicking HERE!
Nutrition Information:
Yield:

4
Serving Size:

1
Amount Per Serving:
Calories:

193
Total Fat:

10g
Saturated Fat:

5g
Trans Fat:

0g
Unsaturated Fat:

3g
Cholesterol:

25mg
Sodium:

1139mg
Carbohydrates:

20g
Fiber:

6g
Sugar:

7g
Protein:

9g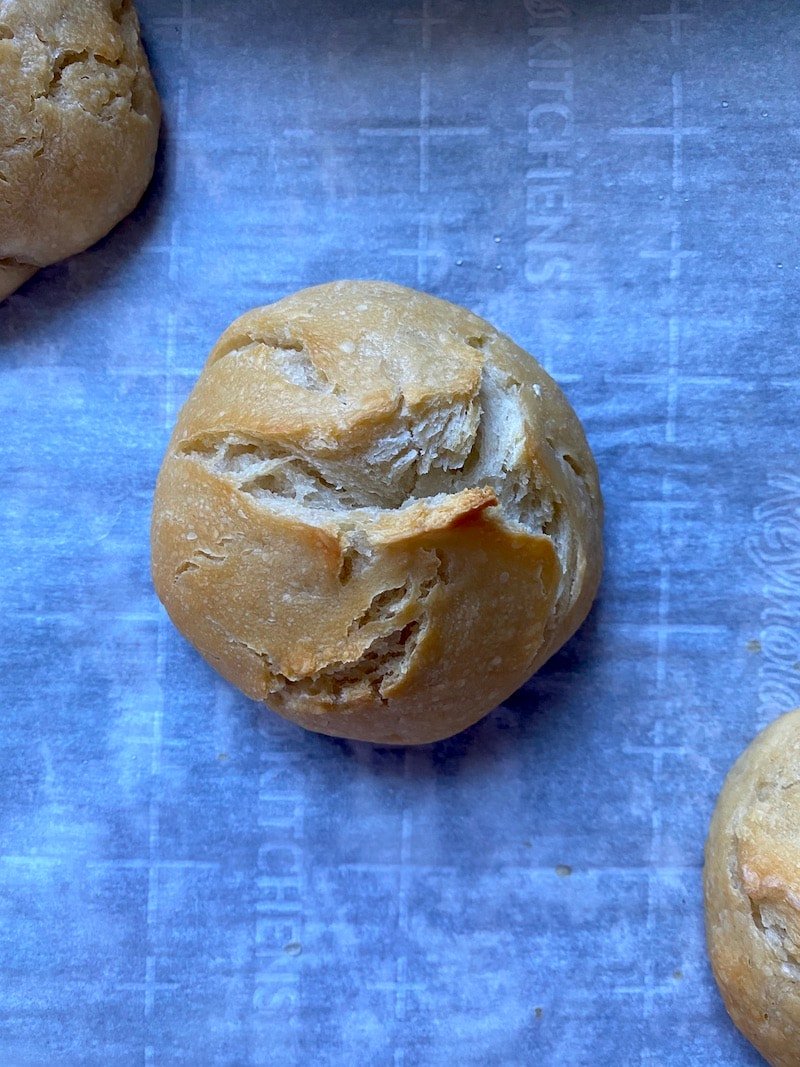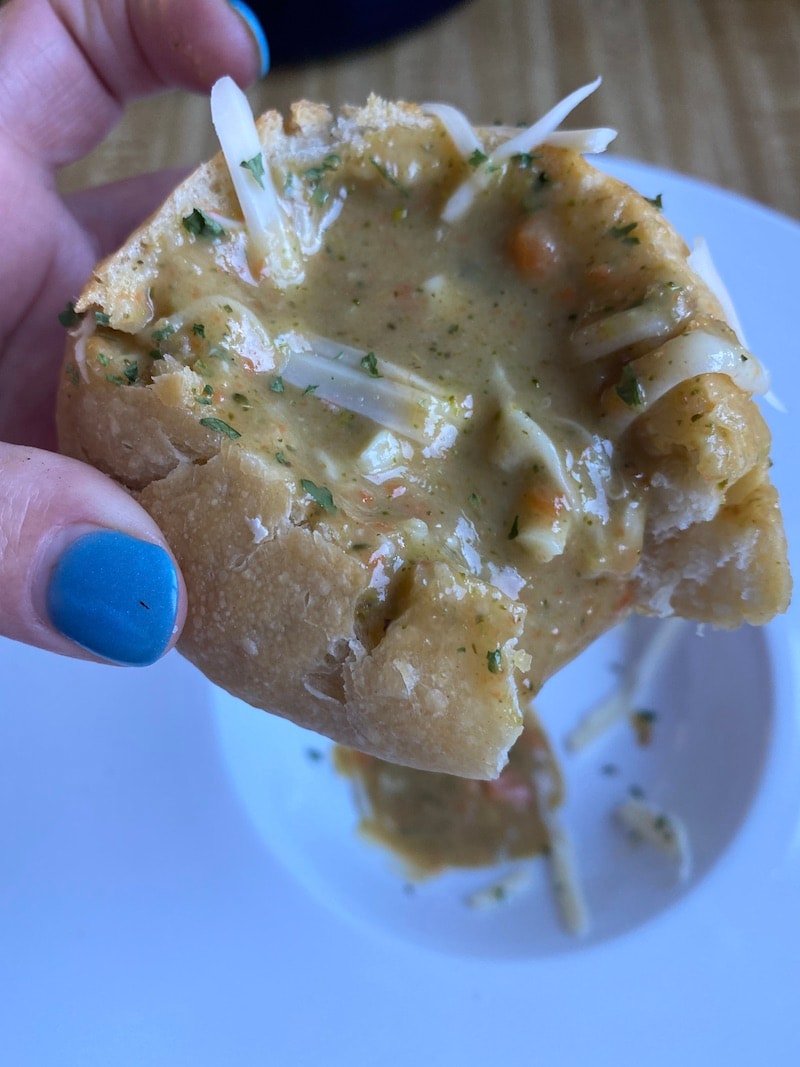 My late husband didn't get tiny food, but I love it! Several people mentioned putting spinach dip in the middle too – love that idea!
Let me know if you make this! What is your favorite soup at Panera?