I have to think that zucchini is one of my favorite veggies. So versatile! Great in soups, grate into bread, bread and deep fry, or make this zucchini gratin.
I am not actually sure this counts as a gratin, but let's just call it that, shall we?
Maybe zucchini n cheese?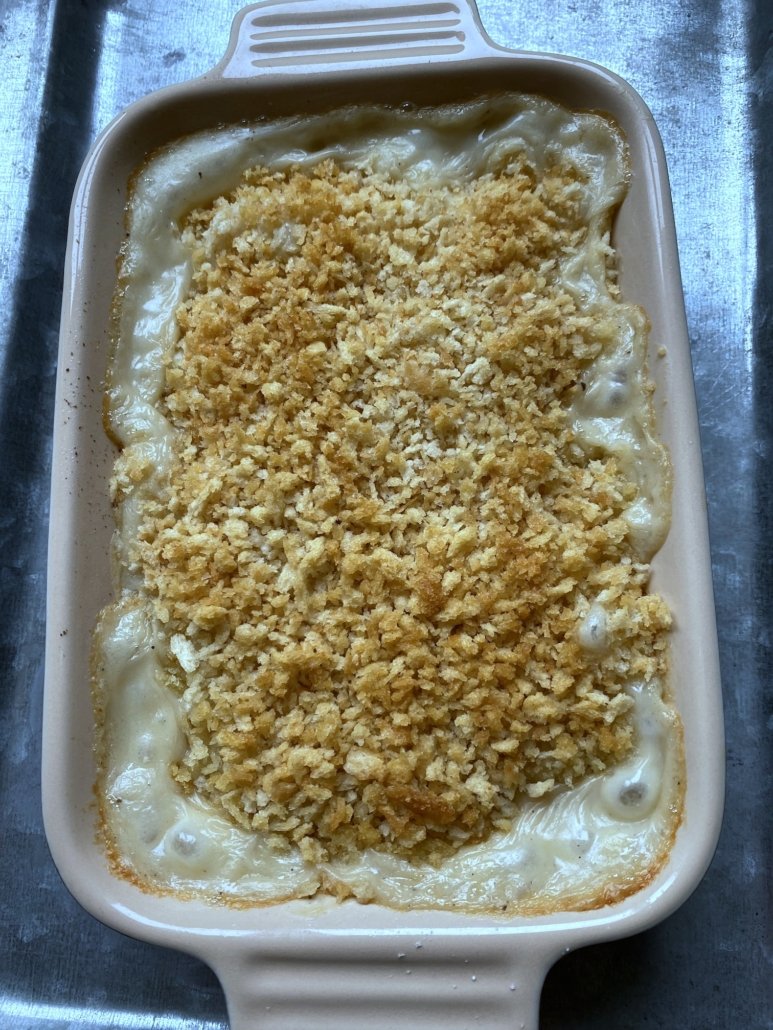 This is comfort food at it's finest. Cheesy goodness with a crunchy panko bread topping. #swoon
Just keep laying the cheese and zucchini layers until you run out of sauce.
The best part is that this can be made ahead of time, just add the buttered panko bread crumbs to the dish right before baking.
You can also make it in two mini casserole dishes like in this video below:
Zucchini Gratin
Before you know it you'll have more zucchini to know what to do with.  Make this zucchini gratin with cheesy sauce and buttery panko topping, and you can thank me later.
Ingredients
1 1/2 medium zucchini, sliced thin
For the sauce:
2 tablespoons I Can't Believe its not Butter
2 tablespoons flour
1 cup unsweetened almond milk
1.5 ounces shredded swiss cheese
1/2 teaspoon garlic powder
1/2 teaspoon cracked pepper
1/2 teaspoon salt
1/2 teaspoon crushed red pepper
For the crumb topping:
1 tablespoon I Can't Believe It's Not Butter
1/4 cup panko bread crumbs
melt butter and add bread crumbs and cook over medium heat until they start to brown
Instructions
To make the sauce:
Melt the butter, add the flour and then slowly add the milk. Stir until thickened.
Add in the cheese, seasonings and stir until cheese is melted.
I used 1 1/2 medium sized zucchini's for this dish. Spray a small casserole dish. Layer with sliced zucchini, salt and pepper, then top with some of the cheese sauce, and repeat - I got 4 layers. Top with panko bread crumbs and bake at 375 for 30 minutes.
Notes
To check the WW points or track this directly to your log, CLICK HERE!
Nutrition Information:
Serving Size:

1/2 of casserole
Amount Per Serving:
Calories:

279
Total Fat:

19g
Saturated Fat:

7g
Carbohydrates:

18g
Sugar:

2g
Protein:

9g
Saturday night I paired it with steak. Mariano's grocery store is undoubtedly my favorite grocery store. When the Dominick's stores started going out of business I kept hoping that a Mariano's would open up by me, but they kept building more Jewel stores – really?
My Mom got one by her house and I was so jealous, basically saying every time I visited "do you think we should head to Mariano's and check it out?"
So happy the town next to me got one! They had sirloin steak on sale for $8.49 a pound.
That's 20 ounces of beef, which I decided to make 4 servings of 5 ounces each, giving me a per meal price of only .58 cents an ounce. Completely affordable! I used 5 ounces to grill my steak – my portion below on the right was $2.93. Jacob's on the left? His was a bone in ribeye and I splurged and his steak was $14.75 😀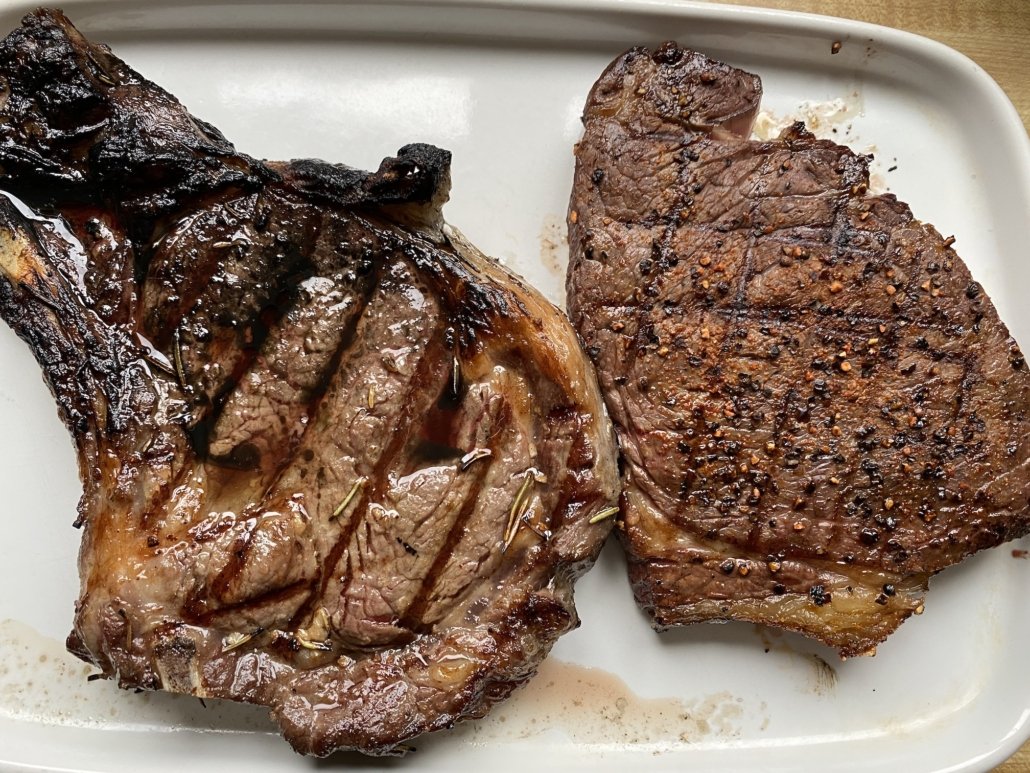 We got Jacob's grandpas old gas grill when he moved to Florida. While I love a charcoal grilled steak, I love how quickly a gas grill can cook up smaller pieces of meat. I grilled those steaks exactly 8 minutes. Two minutes in one direction, flip, and two minutes in the opposite direction for 2 minutes a side – still working on the grill marks 😀
Um, is that grilled to perfection or what? (if I do say so myself!). My dinner: beef, chimichurri sauce – recipe coming soon! and 1/2 of the zucchini gratin. Yum. 11 smart points for that whole plate!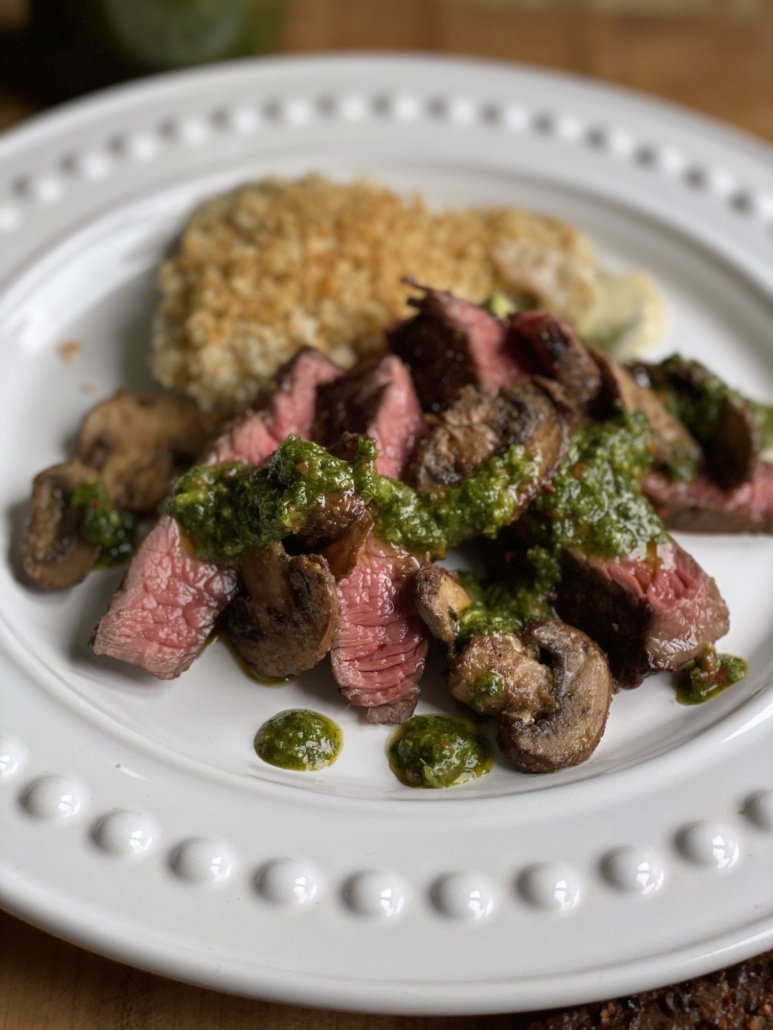 So with my $11 sirloin steak, that was meal one above. Meal #2 – steak tacos! Tomorrow for lunch I am going to be making potato breakfast nachos with steak and eggs with a drizzle of that chimichurri sauce – I literally can't wait.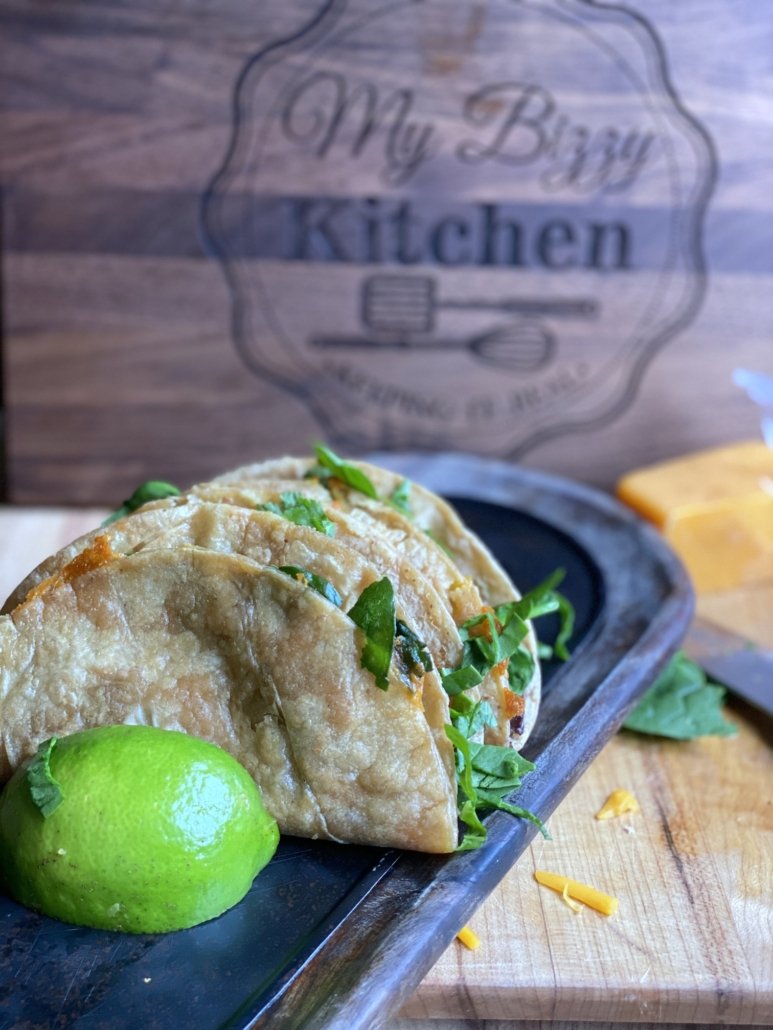 So when you think that meat is expensive, think of ways to stretch it out – I know I am cooking for myself which makes it easier, but at less than $3 a serving, you can't buy McDonald's for that these days!
Show of hands how many of you love zucchini! I think I made too much zucchini for Hannah and Jacob when they first moved in, now he just cringes at the thought when he asks what I am making. No worries – more for me!
We had SO much rain over the weekend.
And wouldn't you know that my sump pump went out. Hannah said "Mom, you are going to get so much water in your basement!" I thought, "not on my watch!" I took a picture of the pump that I removed, went to Menard's, picked one that closest matched the one I had and brought it home and installed it. So proud of myself!
But is it weird that I heard my late husband's voice in my ear saying "don't electrocute yourself!"
Until next time! Make it a great day.