This ancho chile salsa roja came about because I found a bag of dried ancho chiles in my pantry.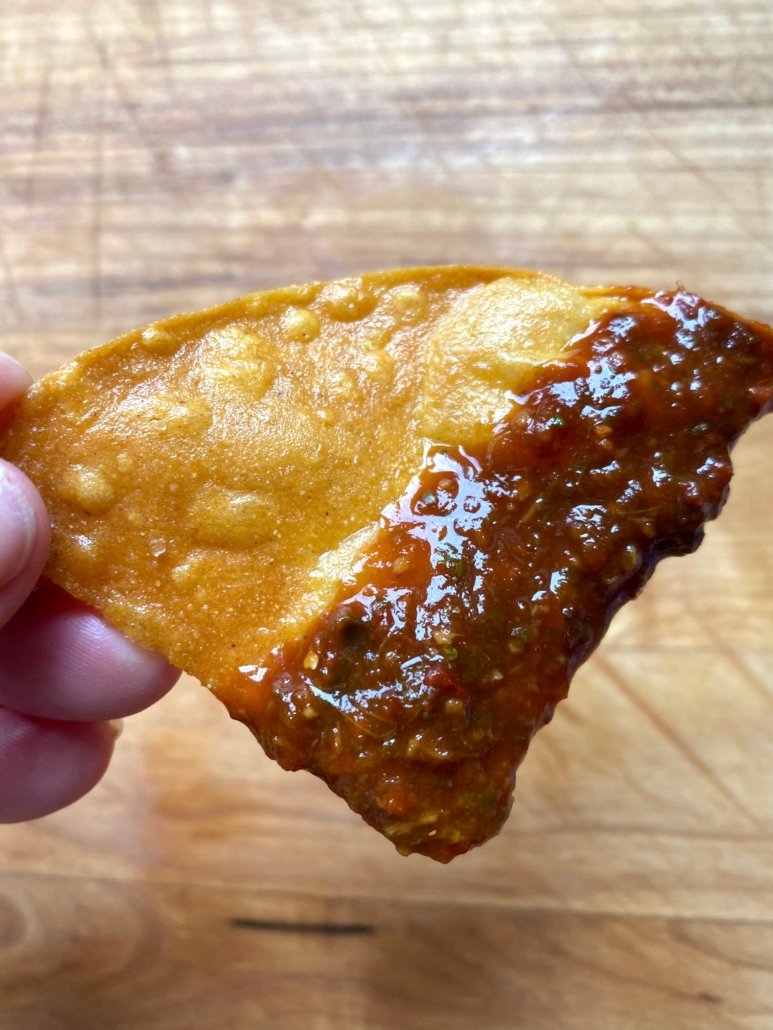 If you've not had chilaquiles, you have to put this on your list of things to make. I only tried it last year for the first time – it's tortilla chips with eggs, and a delicious salsa. The dried ancho chiles give this a deep rich color, and I used @kettleandfire bone broth which adds a whole new level of flavor.
Ancho Chile Salsa Roja
This salsa is so quick and easy - the dried ancho chiles give this salsa a rich color while the bone broth adds a whole other depth of flavor. 
Ingredients
3 dried ancho chiles
1 cup kettle and fire beef broth, heated in microwave for 2 minutes
2 chipotle peppers
15 ounce canned tomatoes
1 teaspoon salt
1 cup cilantro with stems
2 tablespoons minced garlic
optional 1 serrano pepper for additional heat
Instructions
Soak the dried ancho chiles in the hot broth for 15 minutes. Once soft, remove stems and seeds and throw everything into a blender.
Blend until smooth. That's it! Season with additional salt as needed. This salsa is so flavorful that I am trying to think up all the ways to use it. What's your favorite way to use salsa?
Notes
This salsa is zero points on all WW plans.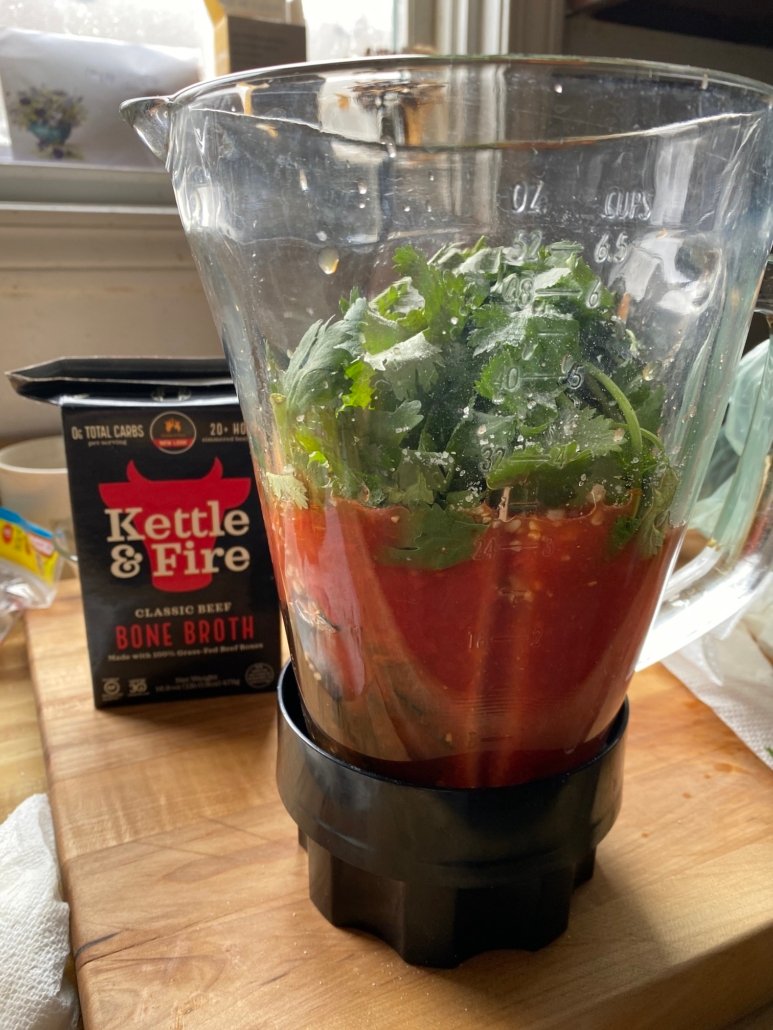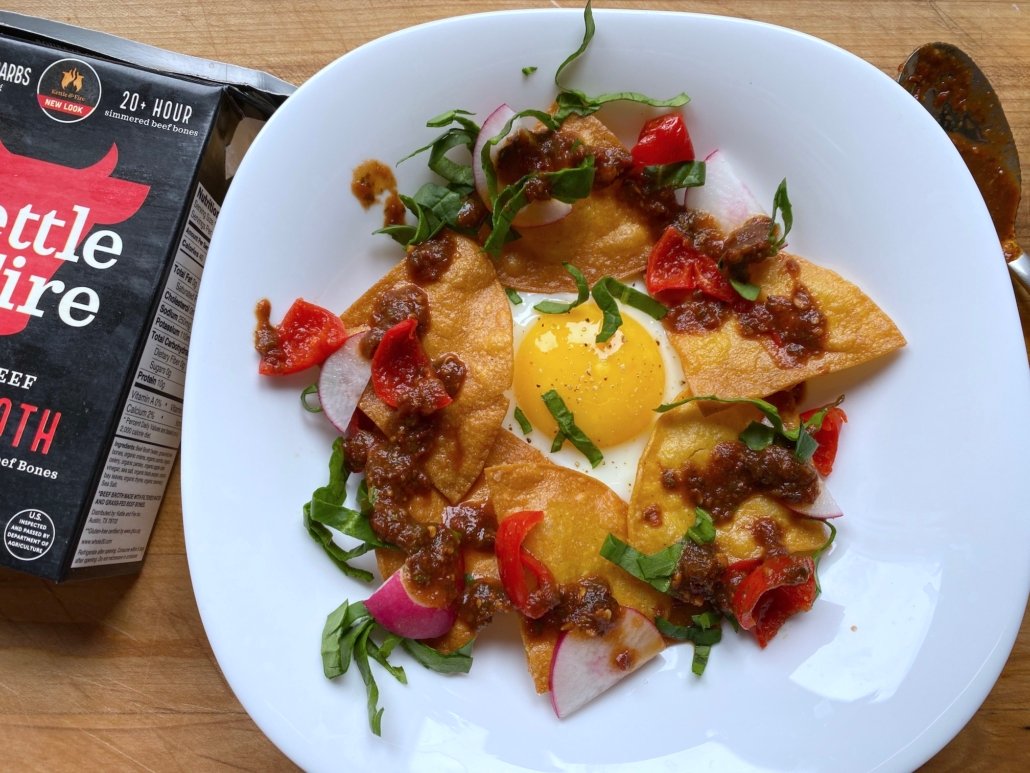 Today is Day 6 of working from home. I get up, shower, throw on some makeup and put on a nice shirt. Okay, I am wearing jeans – I am not crazy enough to wear dress pants in my dining room office.
And today I am walking at lunch. It's still chilly in the 40s, but I have to move this body. Make it a great day!