Hands down the best macaroni and cheese (other than my Mom's growing up as a child) was a macaroni and cheese that was at an office potluck nearly 20 years ago.
I took a small amount, but it on my plate, took one bite and went back and got a big scoop before it was all gone.
I asked "who made this recipe?!"
The woman who made it told me it had a DOZEN eggs in it, four cups of cheese and heavy cream. No wonder!
Since I am on #teampurple for Weight Watchers, whole wheat pasta is free, so I used half whole wheat pasta.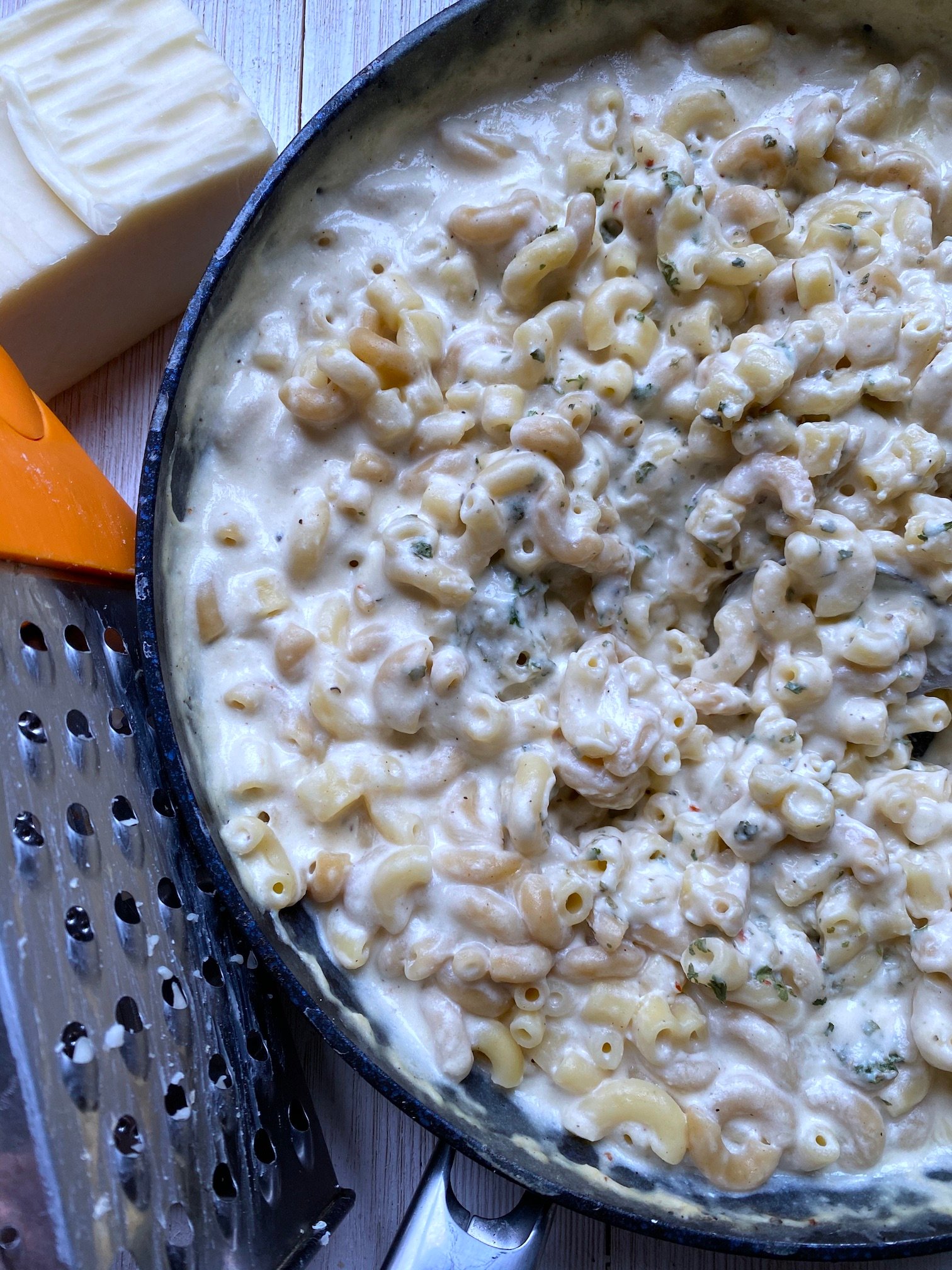 I know people are going to say "you put an egg and Greek yogurt into this?" Trust me, you won't taste the yogurt!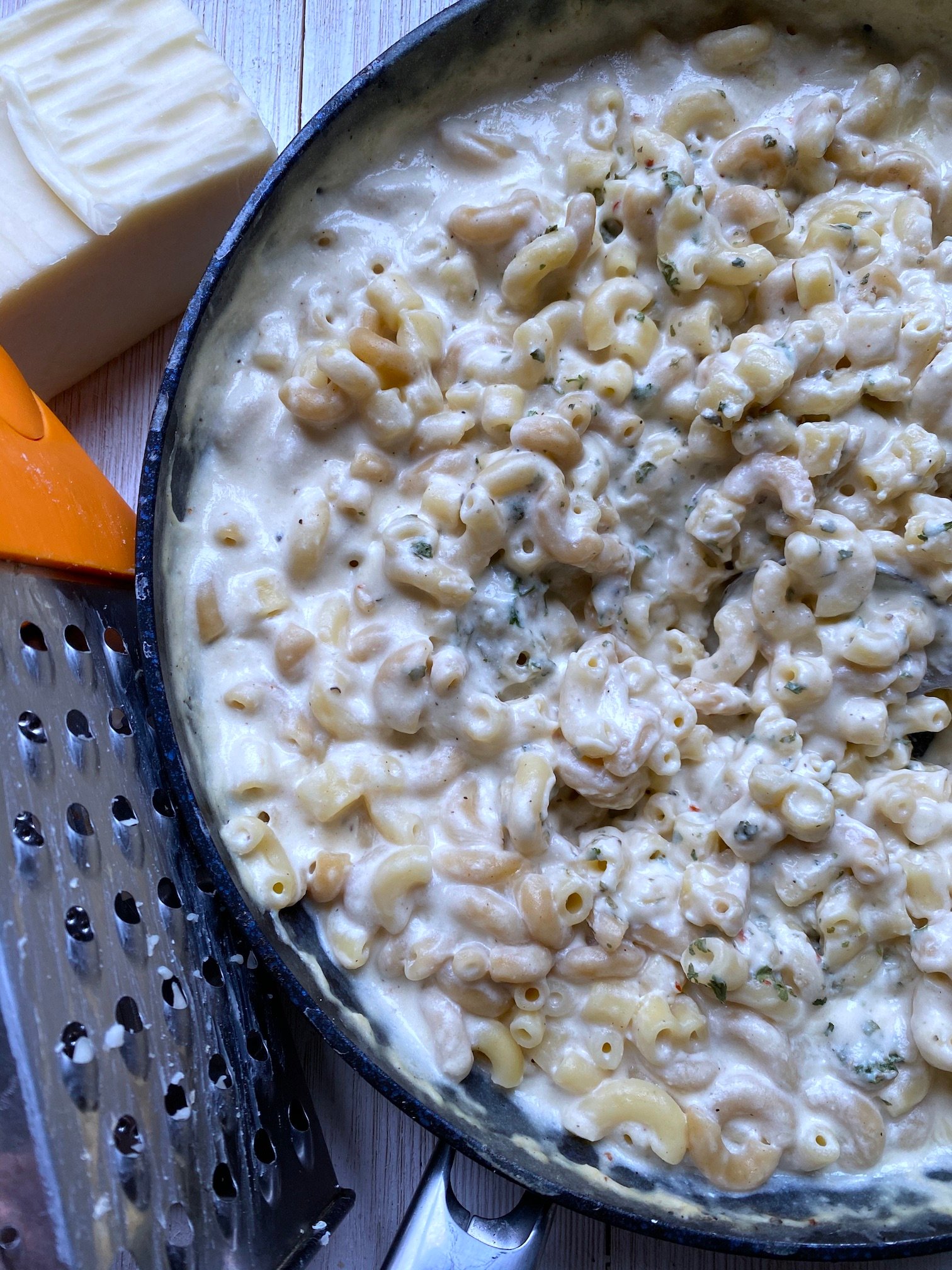 Macaroni and Cheese
This is creamy, rich and delicious, without all the calories!
Ingredients
1 cup whole wheat elbow macaroni
1 cup regular pasta (I used ditalini)
2 tablespoons I Can't Believe Its Not Butter
2 tablespoons flour
3 ounces shredded white cheddar cheese
1/2 cup greek yogurt
1 egg
1 tablespoon dijon mustard
1 cup unsweetened almond milk
1 tablespoon corn starch
1 teaspoon pepper
1 teaspoon salt
1/2 teaspoon crushed red pepper
1 tablespoon dried parsley
Instructions
Cook pasta according to package directions (I cooked both at the same time) and drain.
In a bowl mix the yogurt, egg, milk, dijon mustard, corn starch, salt, pepper and crushed red pepper. In a large skillet, melt the butter. Add the flour and cook for 1 minute. Slowly add the milk mixture, stirring so the flour doesn't clump together. Once all the milk mixture is added, cook over medium heat, stirring constantly for 3 minutes or until thickened. Remove from heat, add the cheese and stir until melted, add in the cooked pasta and stir in the dried parsley.
I love mustard so if you aren't as big a fan, either leave it out or add a tiny bit. I would have used mustard powder but I didn't have any.
This ticked all the boxes on a good mac n cheese - it's creamy, it's cheesy and it feels like a giant food hug upon first bite.
Nutrition Information:
Yield:

6
Serving Size:

1
Amount Per Serving:
Calories:

288
Total Fat:

9g
Saturated Fat:

4g
Trans Fat:

0g
Unsaturated Fat:

3g
Cholesterol:

51mg
Sodium:

549mg
Carbohydrates:

40g
Fiber:

6g
Sugar:

1g
Protein:

14g
While this doesn't come close to the best one I ever ate, this one is pretty close – all the comfort without all the calories!
Who wants a bite?
Stay well – until next time!