These pork potstickers are my new favorite thanks to Natural Heavens hearts of palm pasta.
I love potstickers in any form, but having leftover pork makes that an easy decision. My pork belly that I grilled on Easter Sunday was sliced thin and added to . . . Natural Heaven hearts of palm pasta! [This post contains affiliate links and I may get paid a small amount of you buy something or take an action after clicking that link – full disclosures can be found here].
I am loving this product. Think of hearts of palm as the tofu of vegetables. It really doesn't have a whole lot of flavor, and the texture is a bit crunchy – not the mouth feel that you are looking for in regular pasta. While I don't mind the texture, I find the best way to use this product is in recipes – and these pork wontons with hearts of palm pasta were delicious!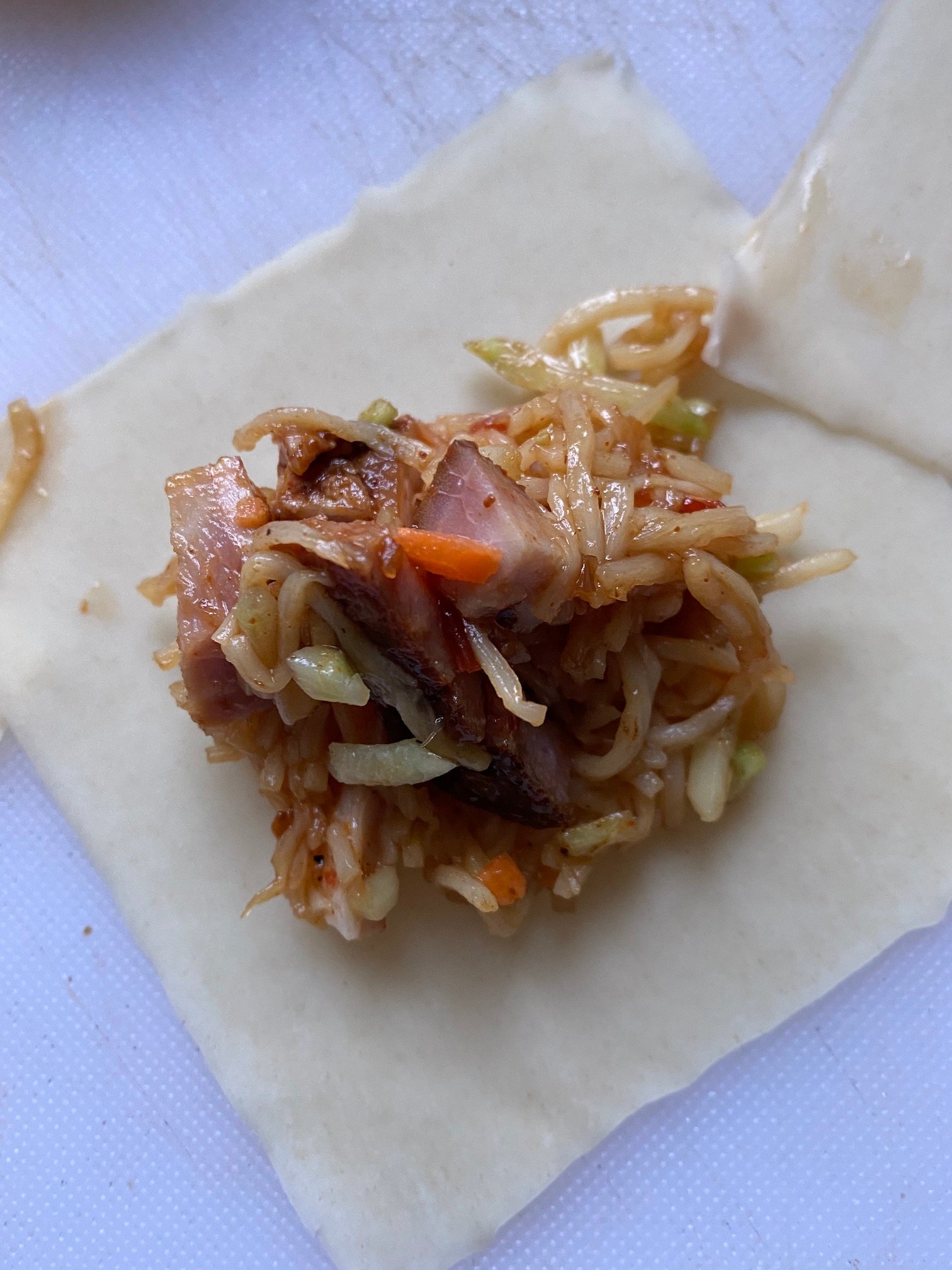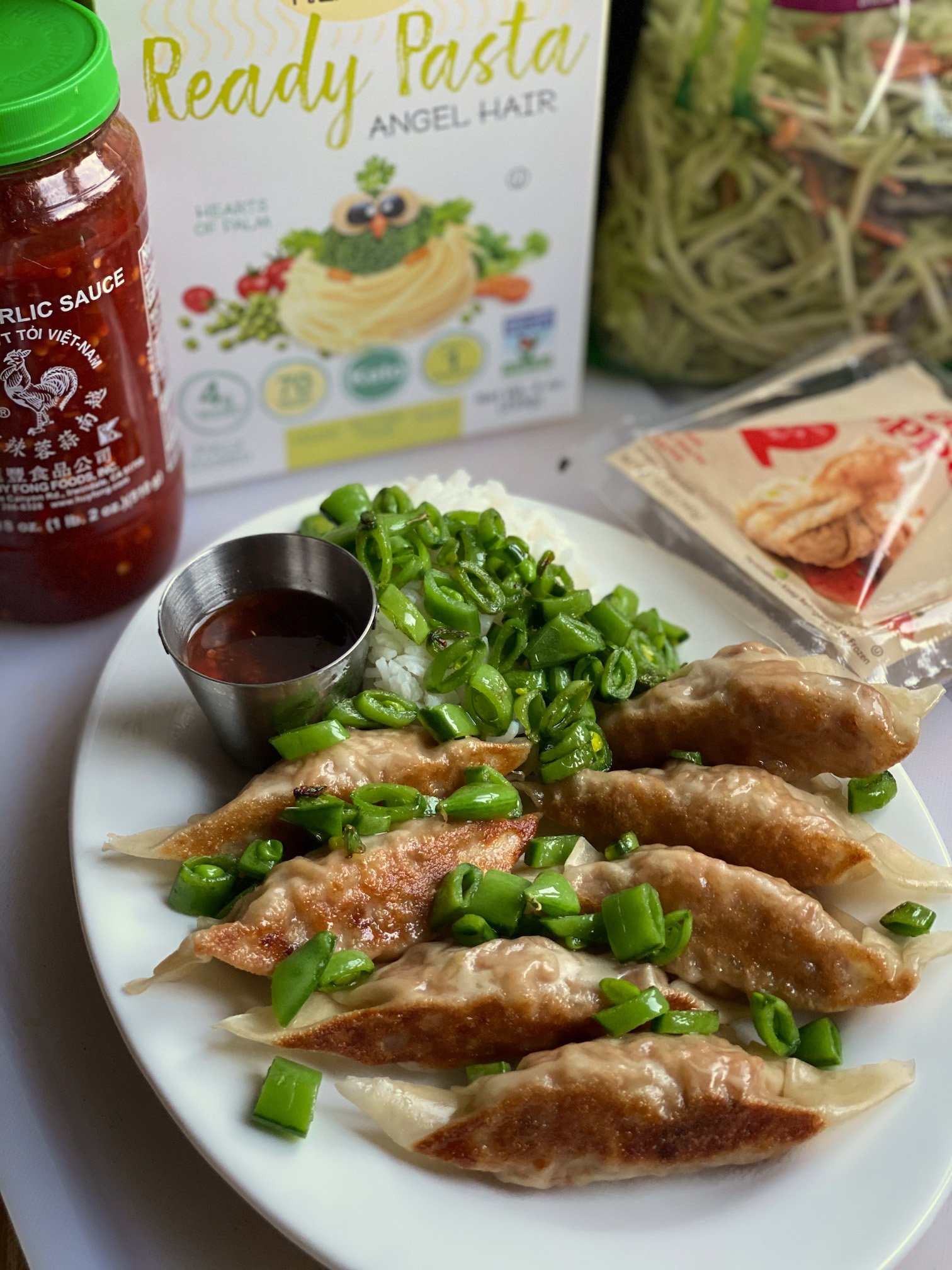 Pork Pot Stickers
Yield:
7 wontons per serving
A delicious way to use Natural Heaven hearts of palm . . . pasta!  At zero WW points on any plan you are on, these are a great way to bulk up recipes without adding points.
Ingredients
7 wonton skins
2 ounces chopped pork
1/3 cup broccoli slaw
half a package of Natural Heaven hearts of palm, squeezed dry
1 tablespoon Teriyaki sauce
1 teaspoon hoisin
1 teaspoon chili garlic sauce
1 teaspoon vinegar
Instructions
Chop the pork, broccoli slaw and hearts of palm together. Put in a bowl and mix with remaining ingredients. Divide mixture between the skins, brush water with your finger around the edges of each wonton and cinch closed.
Heat skillet with 1/2 teaspoon peanut or coconut oil, and avocado spray. Cook wontons for 2 minutes then add 1/4 cup water. Put a lid on the pan and cook 3 more minutes. That's it! I served mine with 1/2 cup white rice and sautéed chopped sugar snap peas.
I have been doing intermittent fasting for the last two weeks – my first week I lost 1.7 and tomorrow is week 2 weigh in. I know it's not a "true" fast as everyone has an opinion on the matter on the internet, because I drink a cup of coffee with creamer in it, but what this fasting is doing for me is closing the kitchen for a good portion of the day.
The first two weeks I was working from home I gained 2.7 pounds because the kitchen, well, was RIGHT THERE. Literally steps from my office – er, dining room!
My hours of eating are noon to 8 p.m. I am a night time snacker too, so this has helped in that department immensely – it's as if there is a virtual "kitchen closed" sign at the stroke of 8:00 p.m. and that's just the way it is.