Happy Friday! I love finding inspiration online, and my friend Erica pointed me to an Instagrammer who I recently started to follow, and she said "Biz you have to make these!" They are like pasta birds nests!
I decided to switch her recipe up just a bit – I subbed in one cup cooked pasta and one package of Natural Heaven Hearts of Palm Spaghetti. You can find it on Amazon.com here.
[DISCLAIMER: I receive a small commission for using Natural Heaven products for the food recipes that I shared with you in. Although I receive a commission for using and linking their products, there is no obligation or cost unless you decide to purchase the product.]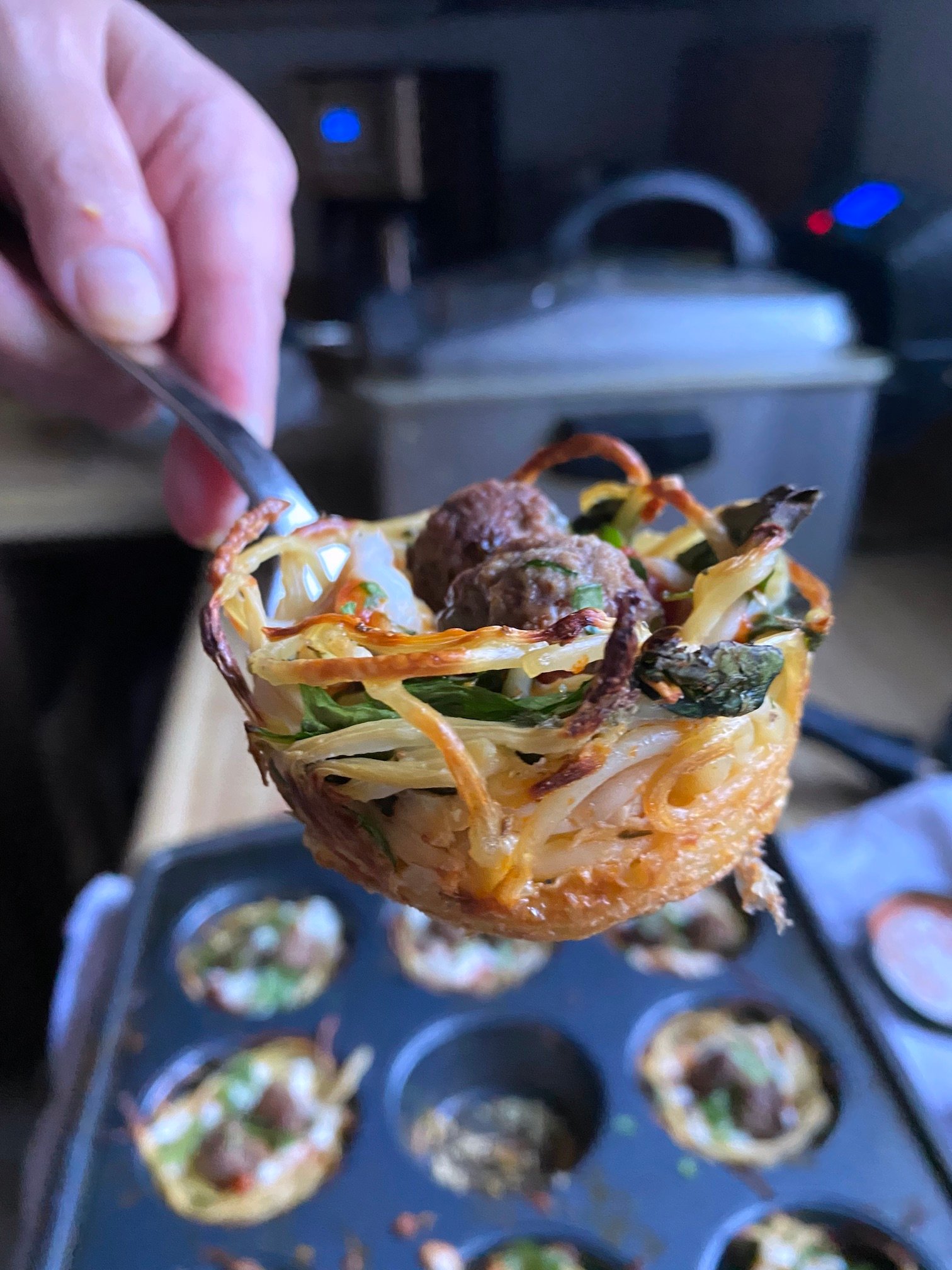 Here is the inspiration photo: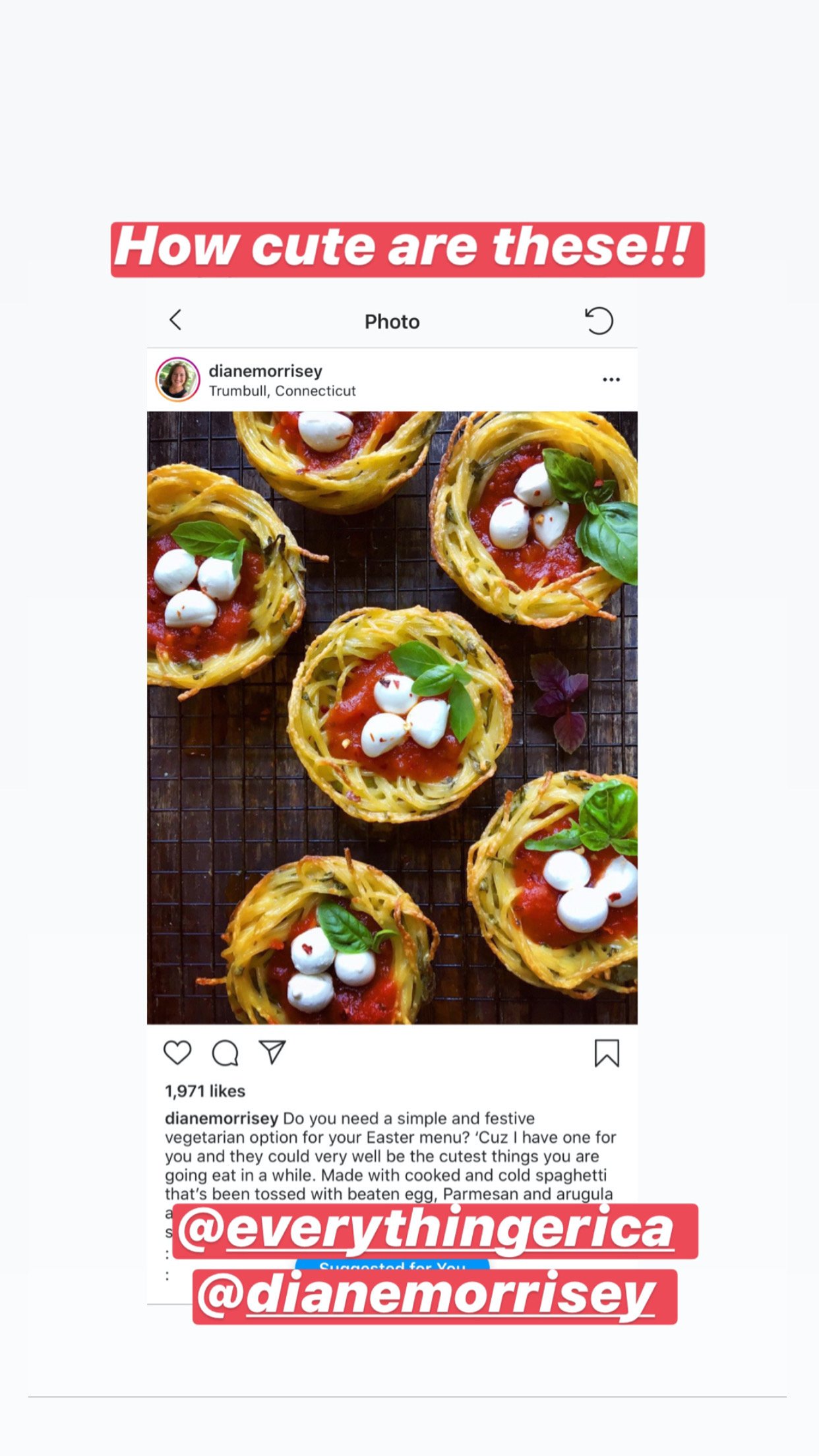 I pretty much used her same recipe, except mixing in the hearts of palm pasta and I reduced the eggs to 3 because, well – we are rationing them these days!
[tasty-recipe id="73719″]
These were so easy to make, and would be a fun cooking project for kids – let them mix all the ingredients with their hands – well, make sure they wash them first!
I hope everyone has a great weekend – I hope to be back up and running next week with daily posts – I've missed you guys! I've been working on some behind the blog stuff and it's almost finished so I'll be back to my regular programming.
Be well – be safe – have a nice Easter if you can social distancing yourself – and I'll see you on Monday!