This easy miso soup with tofu will be your go to soup recipe when you are short on time. Ready in just 10 minutes!
What is miso paste?
At Mariano's where I usually shop, the white miso paste is on the top shelf in the Asian section. I've also found a refrigerated version at Fresh Market. No matter which one you buy, it needs to be refrigerated upon opening. It should be good in your refrigerator for up to one year.
What else can you use miso paste with?
The possibilities are endless! Stir into soups like I have here, or ramen and stir-fry dishes. You can use as a marinade for meat, fish, or vegetables before broiling, grilling or barbecuing. A recipe that I am testing now is making an all-purpose dressing for the ultimate salad – stay tuned for that!
What ingredients do you need for miso soup?
water

chicken bouillon – I love Krorr brand

firm tofu

carrots

sesame oil

chili oil

dried parsley

Thai kitchen instant rice noodles – I used lemongrass chili flavor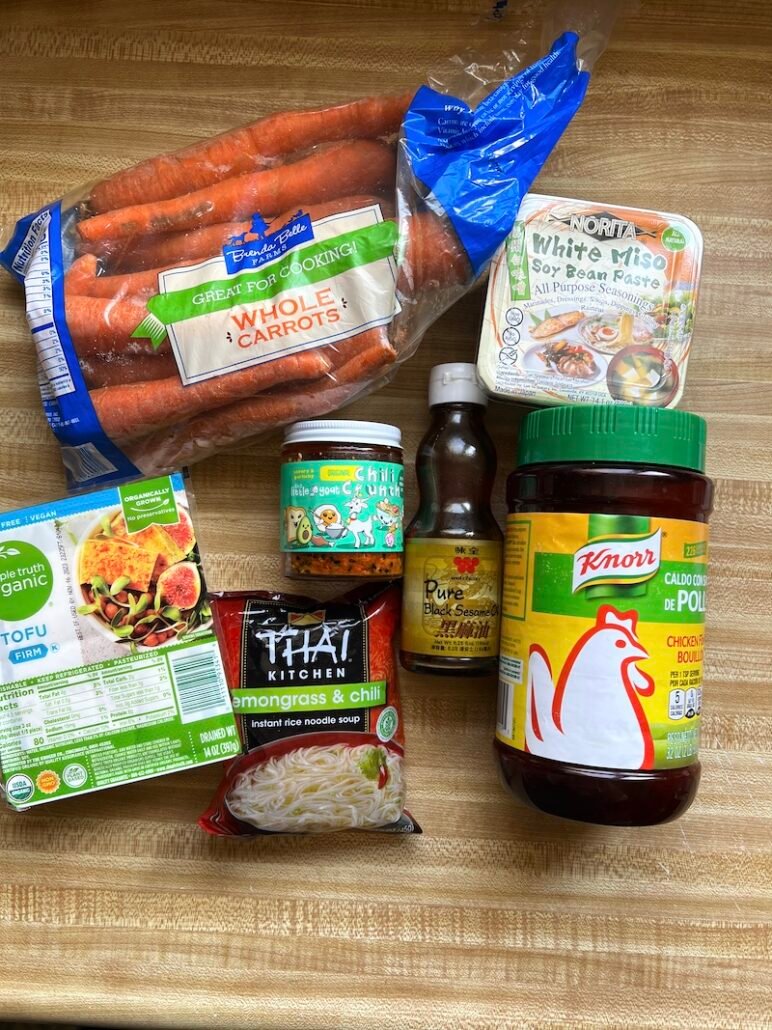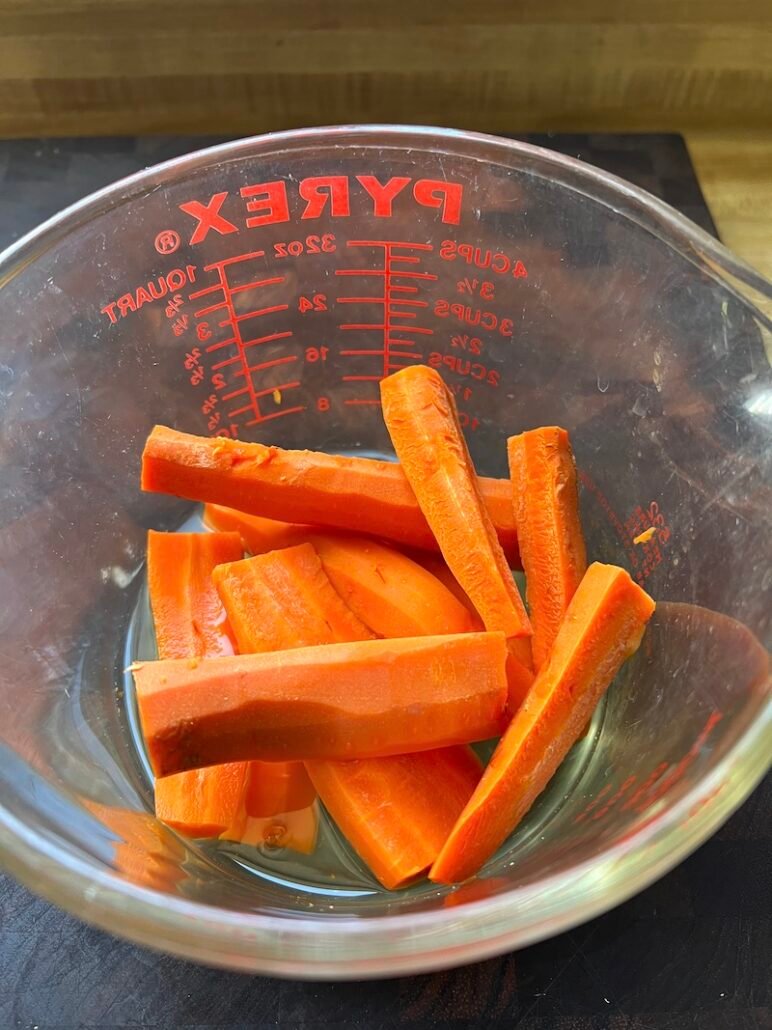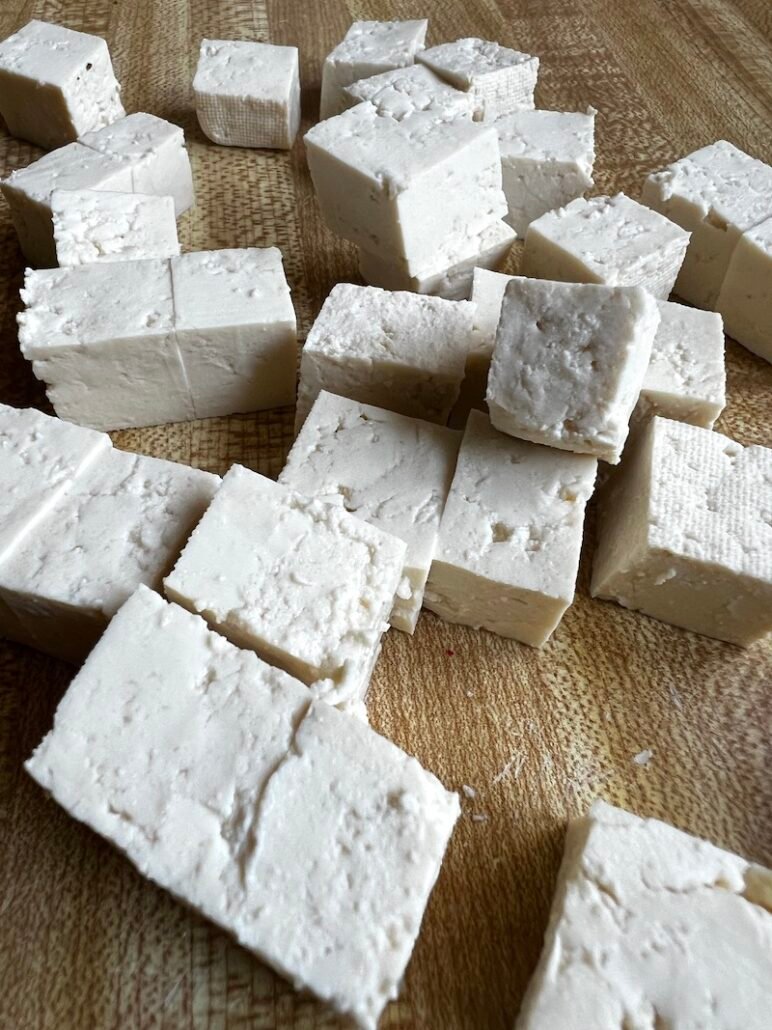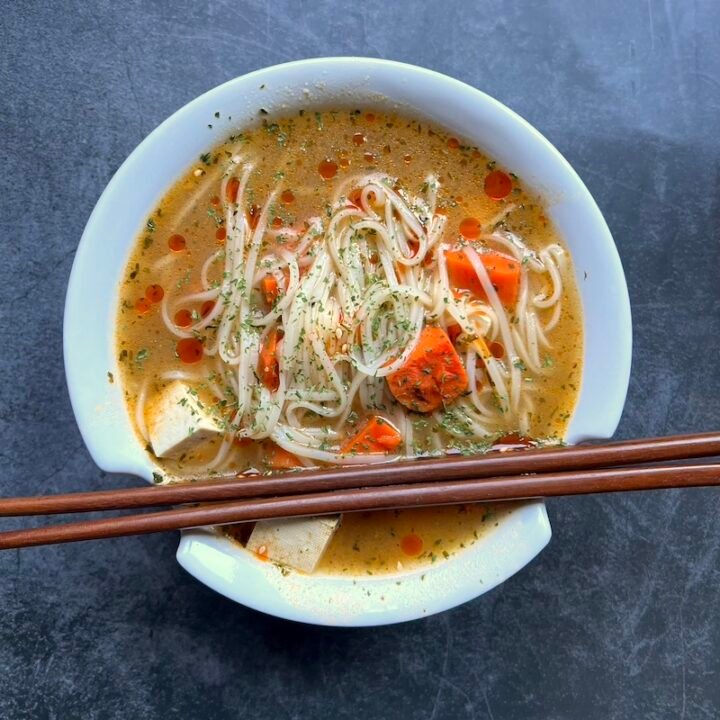 Easy Miso Soup with Tofu
This 10 minute miso soup with tofu is so easy and delicious! By microwaving the carrots, this soup is literally ready in 10 minutes.
Ingredients
3 cups water
2 teaspoons chicken bouillon (I used Knorr brand)
1 teaspoon sesame oil
1 teaspoon chili oil
1/2 tablespoon white miso paste (or more to taste)
1 cup carrots
6 ounces firm tofu, diced
1 package Thai Kitchen Lemongrass and Chili noodles (without the oil packet)
Instructions
Peel and cut the carrots into smaller pieces. Add 1/4 cup of water, top with a plate and microwave for 3 minutes. Set aside, let cool slightly and cut into bite sized pieces.
In a stock pot, add the water, chicken bouillon, sesame oil, 1/2 teaspoon chili oil, and bring to a boil.
Add the package of Thai Kitchen noodles, with the seasoning packet (discard or save the oil package for another use) and cook for 1 minute, stirring. Remove from heat.
Add the cooked carrots, and tofu. Drizzle with additional 1/2 teaspoon chili oil and optional dried parsley.
Notes
This easy miso soup with tofu is packed with tons of flavor, and side note - a lot of sodium - like 1400 mg+ for the bowl, so please be careful if you are on a restricted sodium diet.
This soup is 7 WW points as of the date of publication. Click here for the WW tracker.
In case you weren't aware, I love soup! My third cookbook is soups and stews that will come out fall of 2024. In the meantime, feel free to browse my soup category.