Hannah's birthday was last Saturday, and I can hardly believe that she is 28 years old already. Like, what?! So in honor of her birthday I made these mini lemon bundt cakes – so cute!
Also cute – baby Hannah at age 3! This was at my Mom's house and I remember she was walking by and leaning against my Mom's refrigerator and said "take my picture!"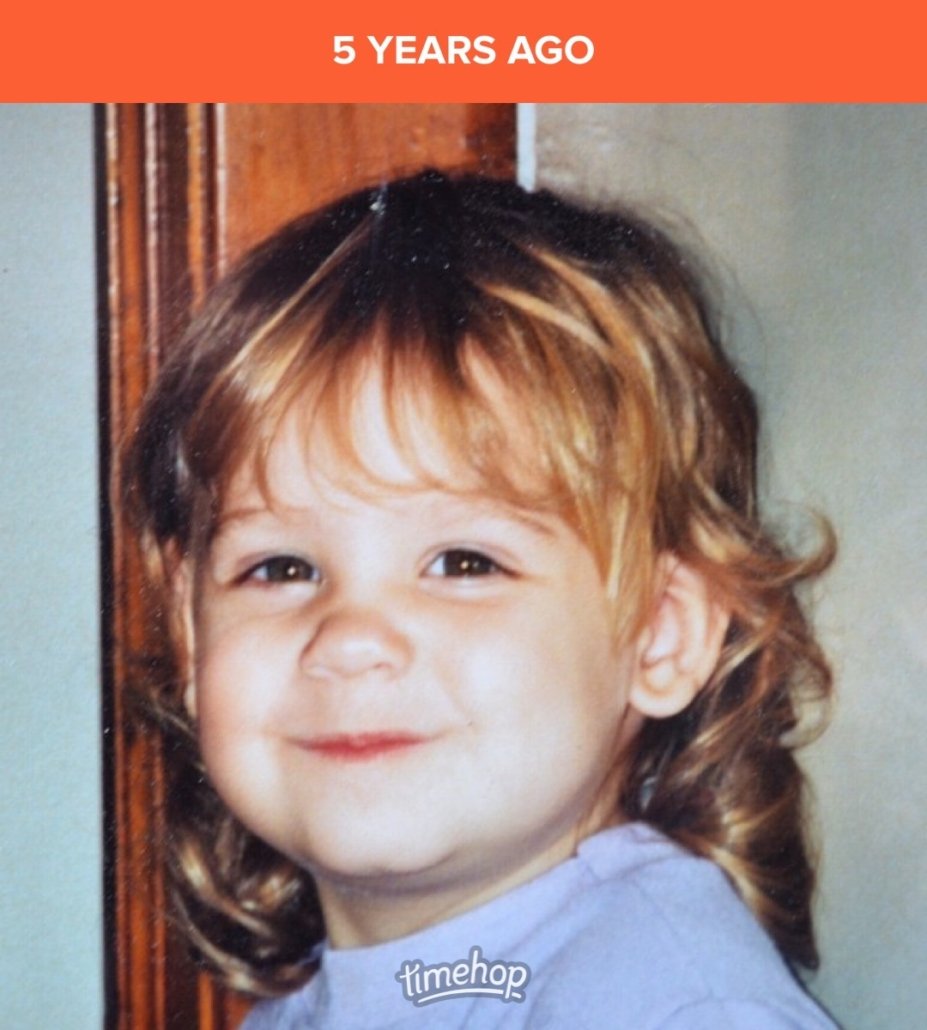 I realized I never cropped these from timehop – oh well! In the picture below is some pics from Hannah ten years ago when she went on her exchange trip to Germany. My niece is exactly ten years younger than Hannah and was expecting to go to France for her trip her senior year in just a week, but sadly her trip got cancelled due to the coronavirus – it makes me so sad because it is a trip of a lifetime.
Now Hannah is 28, married 2 1/2 years already and I've loved having Hannah and Jacob living with me. Even if I do hog the kitchen 90% of the time. 😛
These mini lemon bundt cakes are so delicious. I love that they are portion controlled and one is plenty to get your sweet tooth fix.
I used my stick blender to mix the wet ingredients, and I think that made all the difference – these are so light and fluffy.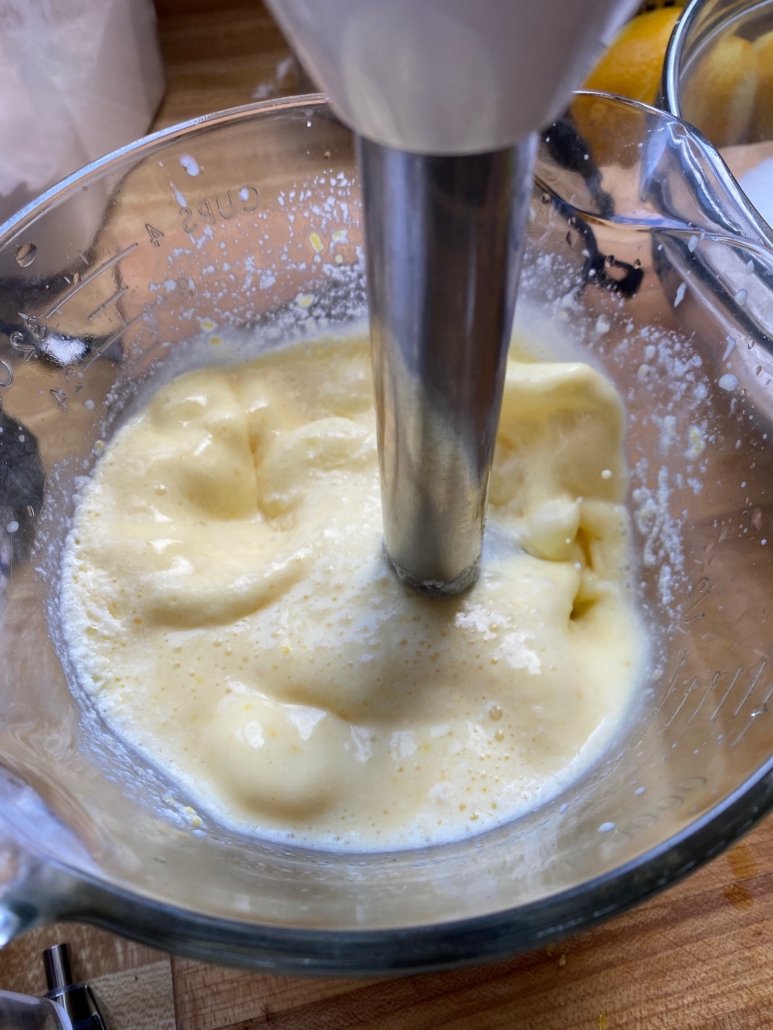 And don't skip the lemon zest – it makes these!
I bought this mini bundt pan on Amazon – so cute! See how fluffy these are!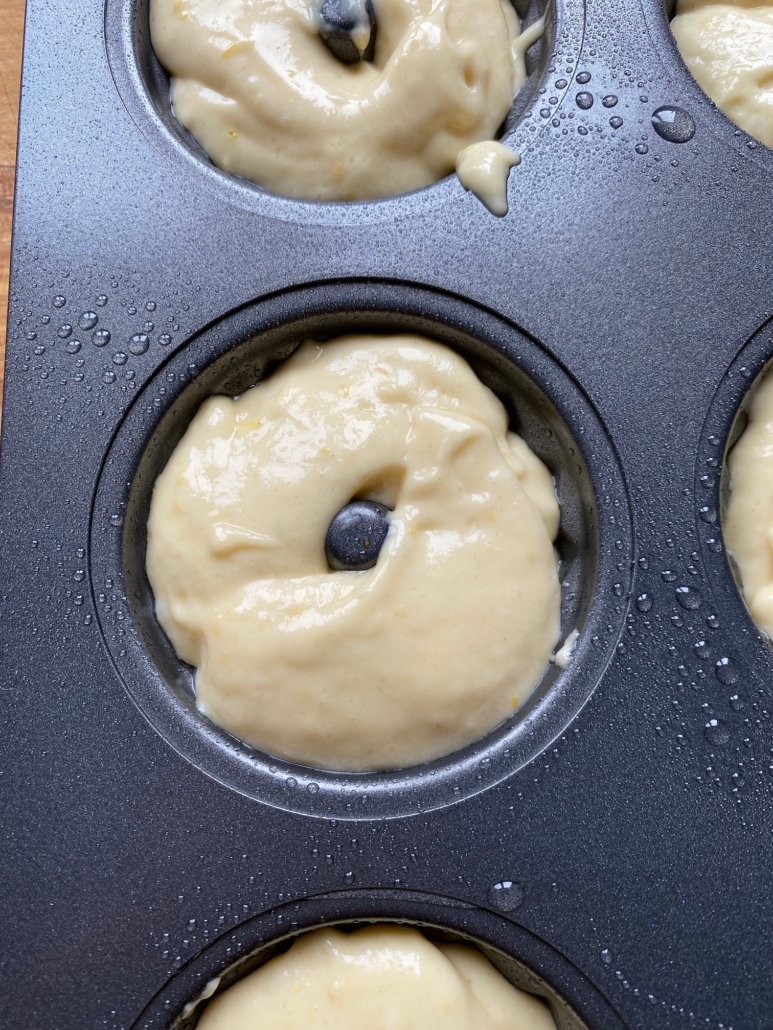 Mini Lemon Bundt Cakes
My daughter LOVES the lemon loaf at Starbuck's - so I decided to make her these mini lemon bundt cakes - all the flavor without the guilt!
Ingredients
Cake Ingredients:
2.5 cups self-rising flour
1 teaspoon baking soda
1 teaspoon baking powder
1 teaspoon salt
½ cup unsweetened almond milk
½ cup Truvia Natural Sweetener
3 eggs
Juice of 2 large lemons
Zest of 2 large lemons
Glaze Ingredients:
1.5 cups Truvia Natural Sweetener
1/4 cup corn starch
1 tablespoon lemon juice
1 tablespoon water
Instructions
Heat oven to 350 degrees. In a large bowl, mix the flour, baking soda, baking powder, salt and Truvia Natural Sweetener. In another bowl, mix the almond milk, eggs, lemon juice and zest.
Mix the dry with the wet ingredients together until thoroughly mixed. Spray mini bundt pan with cooking spray, divide the batter to get 12 mini bundt cakes. Bake for 17-21 minutes, or until browned and pulling away from the edges.

For the glaze, add all ingredients to a food processor and whip for about 3 minutes until silky smooth.
Once cooled, mix glaze and drizzle it over the top of each cake.
Notes
No matter which WW plan you are on, these are 3 points each.
How cute?!!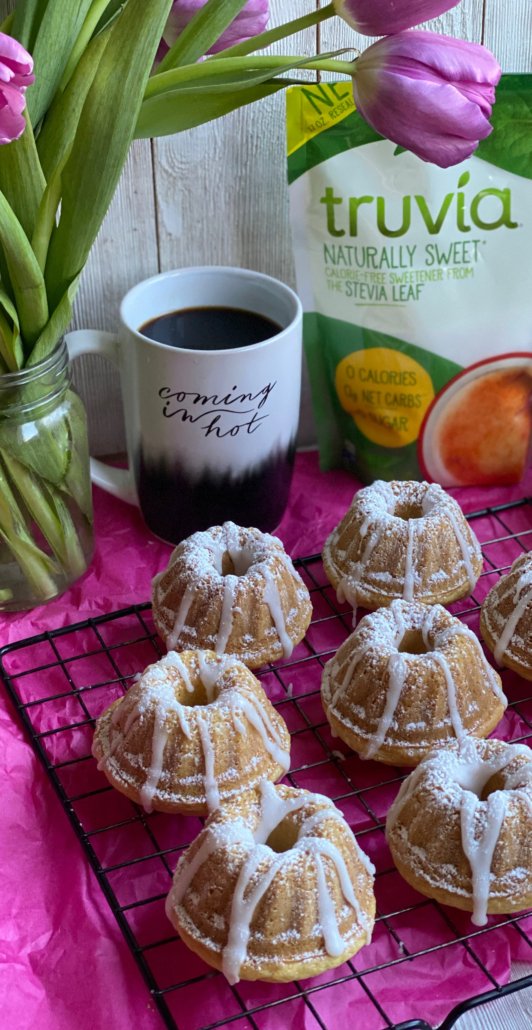 I can't wait to make these again. And next time I think I'll add blueberries to kick it up a notch. These would be awesome for Easter too!
Happy Wednesday friends – make it a great day!