For some reason I don't take advantage of my Instant Pot as much as I should. This Instant Pot Potato Soup was so easy and delicious!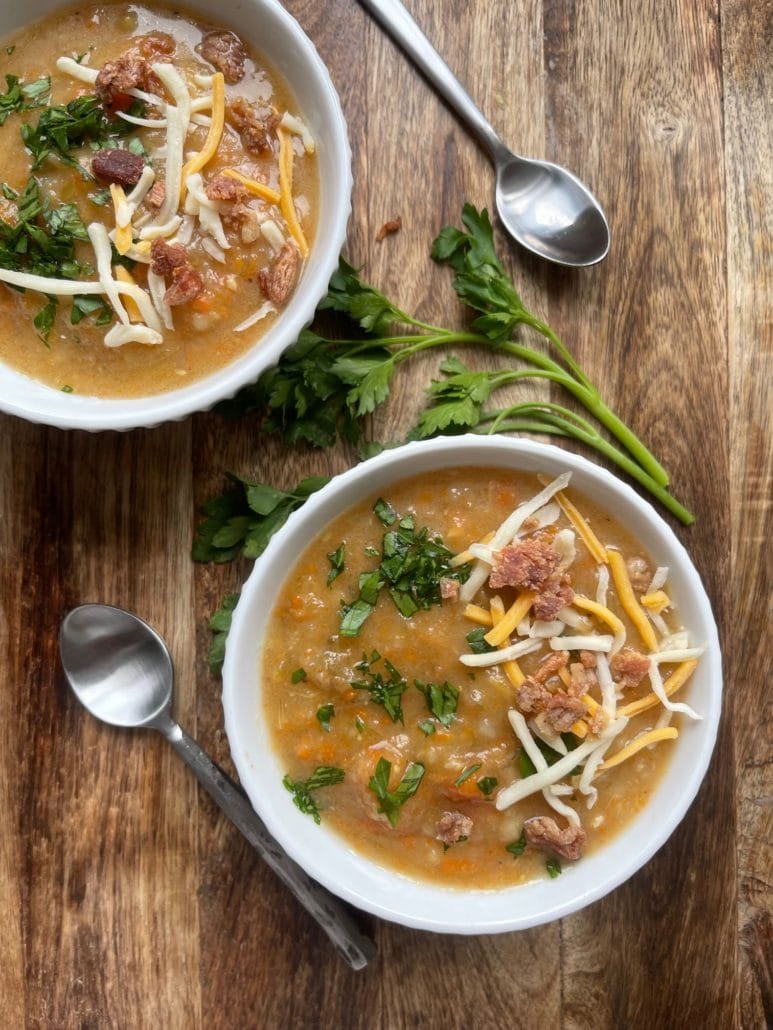 Sunday night I normally go through my pantry/fridge and freezer to see what needs to be used up. Happy to report that the 5 pound bag of carrots I thought was a good idea to buy from Costco a couple weeks ago is now completely used – go me!
Side note – I am not exactly sure that the saute part of this recipe is necessary, but that's how I made it so I am going with it.
How long do you cook potato soup in the Instant Pot?
For me, I wanted to be able to mash the soup with a potato masher after cooking, so I cooked on high pressure for 35 minutes. All the vegetables were cooked to fork tender, and the soup was easy to mash to get it both creamy and a bit chunky at the same time if that makes sense?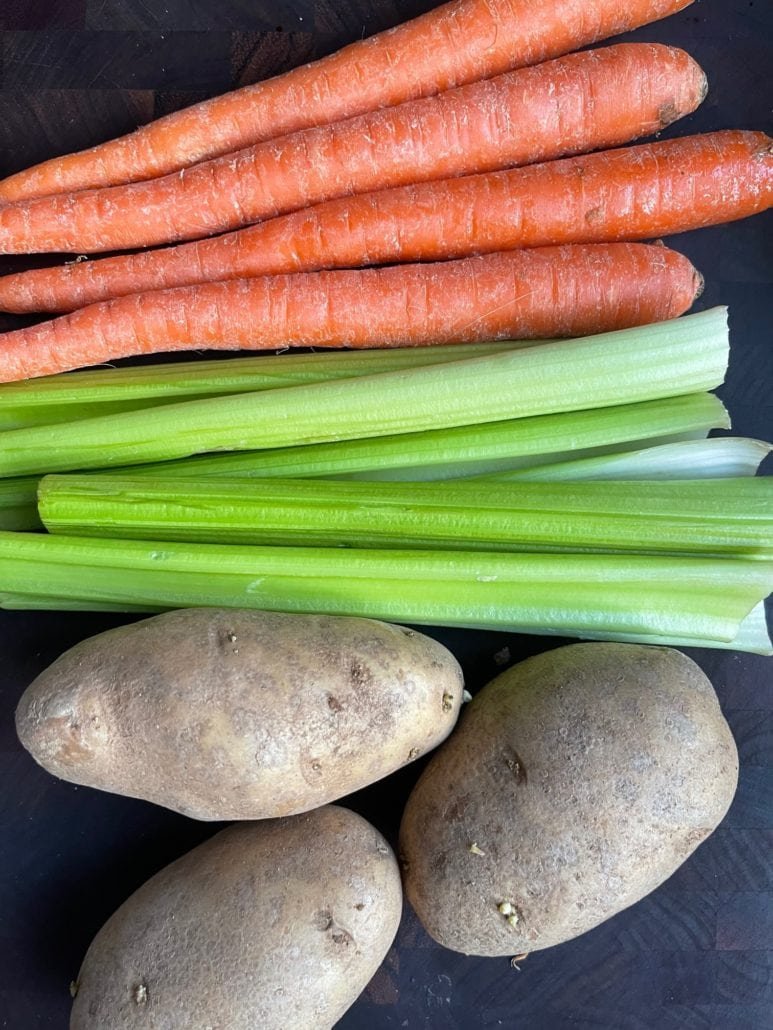 This soup has half a pound of celery, and you can really taste the celery, which I love. So reduce the amount if you don't want an overly "celery" tasting potato soup. I also added a lot of garlic cloves, so you add as much or as little as you like.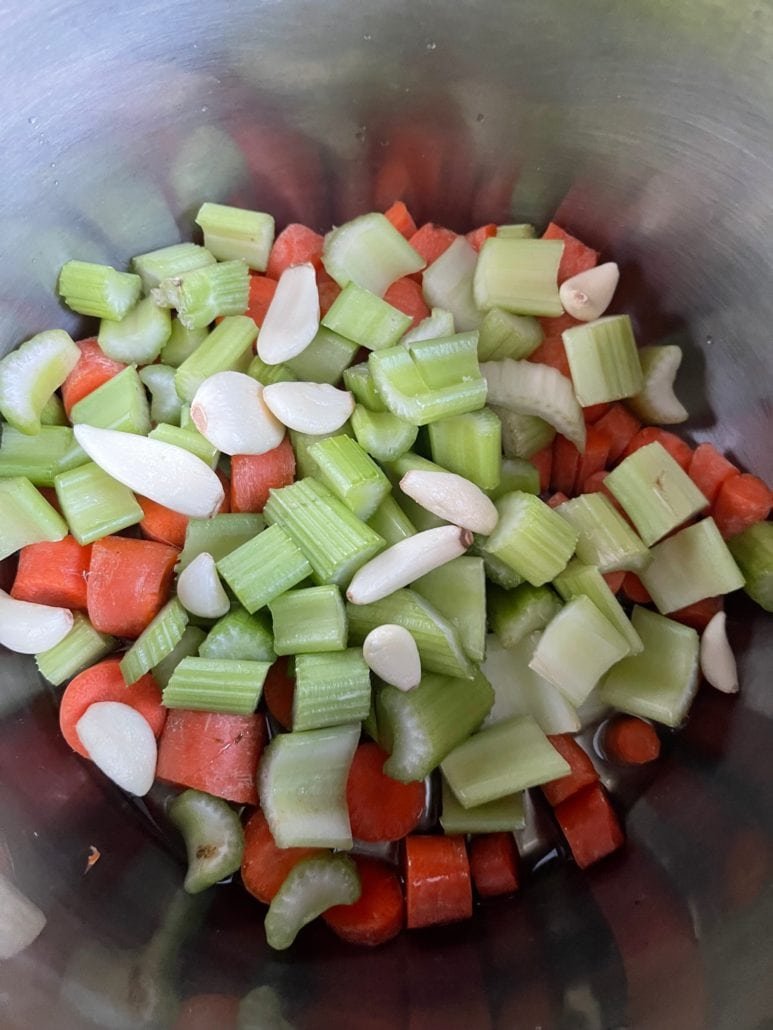 After the initial 35 minutes, the soup is nearly done – just need to add the cornstarch/almond milk slurry and cook an additional 5 minutes.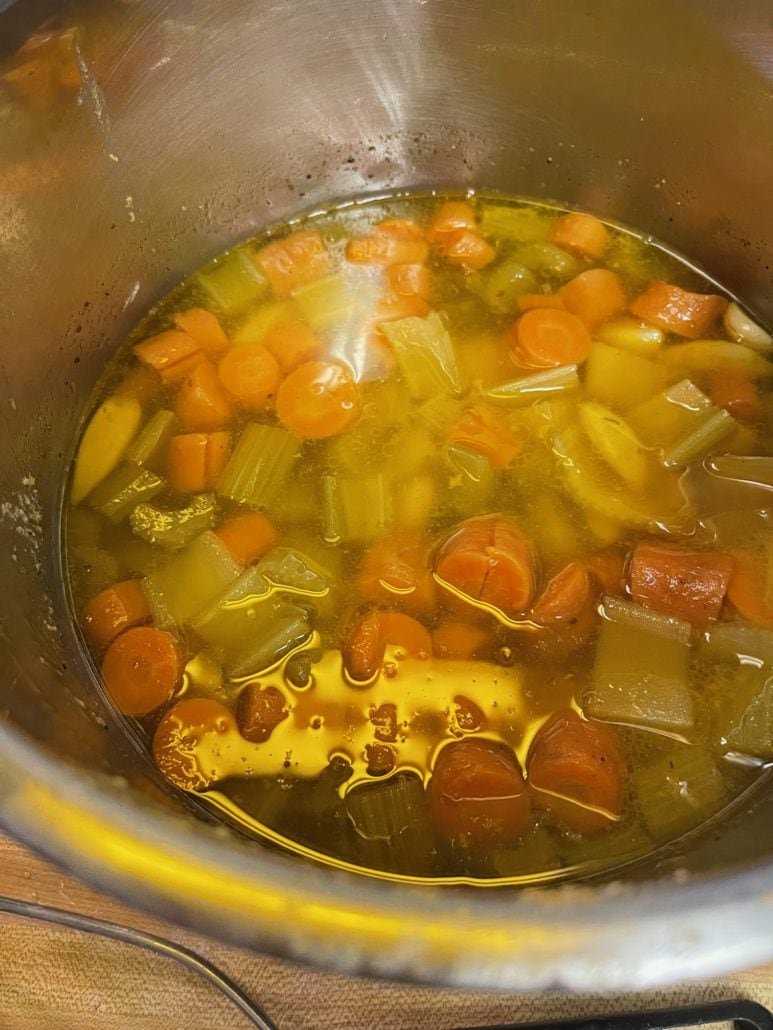 What if I don't have an instant pot?
Simply cook in a large stock pot with a lid. Follow the instructions above, but simmer over medium low heat for 35 minutes, or until the veggies are fork tender. Then add the cornstarch/almond milk slurry and cook and additional 5 minutes. If you dice your veggies small enough, they should cook in 35 minutes.
Instant Pot Potato Soup
Yield:
8 (one cup) servings
This potato soup is so simple, but oh so delicious!
Ingredients
1 pound potatoes, peeled and roughly chopped
1/2 pound carrots, peeled and roughly chopped
1/2 pound celery, chopped
4 cups vegetable broth
1 tablespoon chicken base (Better Than Bouillon)
1 teaspoon cajun seasoning
1 teaspoon crushed red pepper
1 cup unsweetened almond milk
1 tablespoon cornstarch
salt and pepper to taste
Instructions
Heat instant pot to saute. Spray avocado oil spray and saute the celery and carrots for 5 minutes.
Add the potatoes, broth, chicken base, cajun seasoning, crushed red pepper and cook at high pressure for 35 minutes.
Release pressure. Mix the almond milk and cornstarch and add to pot. Using a potato masher, mash the soup.
Cook on high pressure for 5 minutes or until the soup thickens.
Serve with shredded cheese, bacon bits and sour cream - optional.
If you bought a giant bag of potatoes and don't know what do do with them, try my
warm potato salad
– so good!