If there are tater tots on a menu, I always get them. I even ask just to make sure if I don't see them on the menu – ha! These buffalo mashed potato bites are just as good.
Natural Heaven has brown rice hearts of palm on the market! You can check it out here and use code BIZ to save $.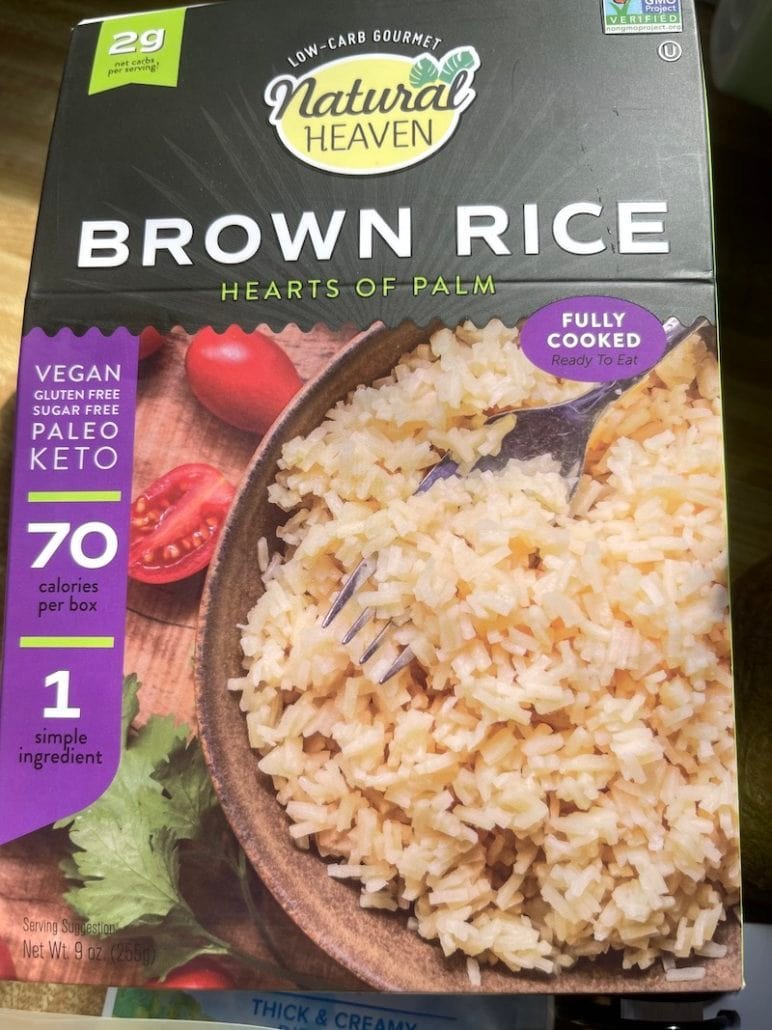 If you've never had hearts of palm before, it's kind of like the tofu of vegetables – it's a clean slate because it doesn't really taste like anything.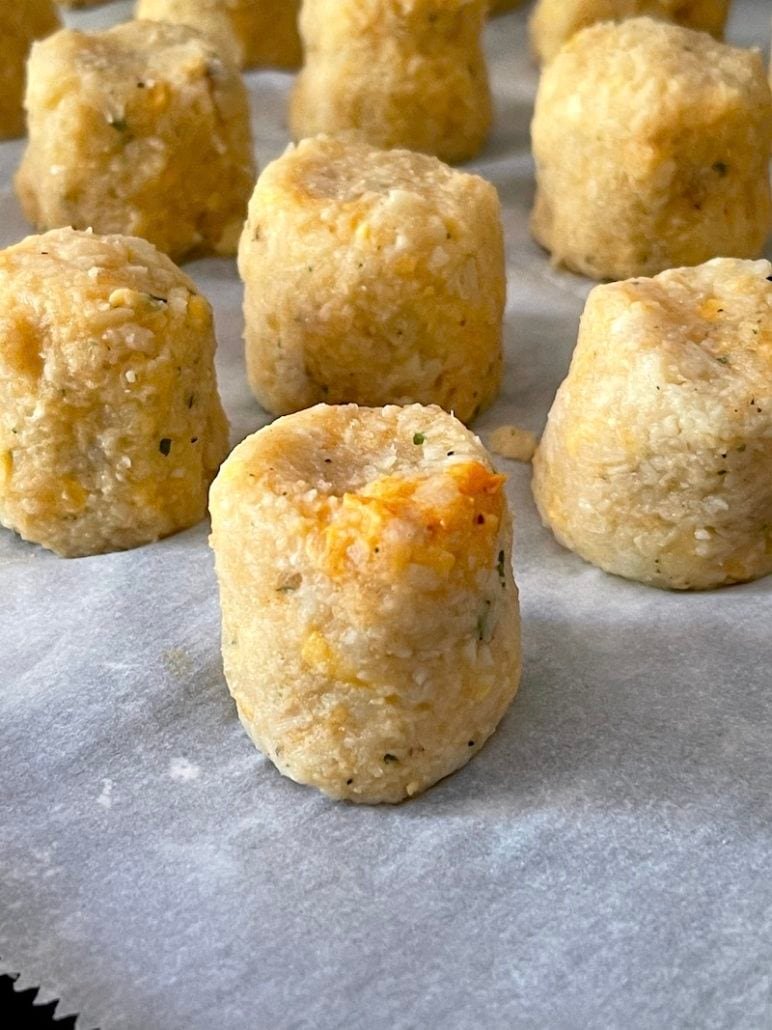 By using the Natural Heaven's brown rice in these tater tots, it bulks up the recipe without adding so many calories. A serving (5 tots) is only 163 calories!
Buffalo Mashed Potato Bites
Yield:
4 servings - 5 tots per serving
Cook Time:
15 minutes
10 seconds
Total Time:
25 minutes
10 seconds
I am calling these pillows of heaven! Slightly crunch on the outside and mashed potato heaven on the inside. A bit of spice from the buffalo sauce and savory kick with the dry ranch dressing mix. So good!
Ingredients
8 ounces baked potato, shredded
1 cup hearts of palm (I used Natural Heaven's Brown Rice)
2 tablespoons flour
1 tablespoon ranch dressing
1 tablespoon buffalo sauce
1/4 teaspoon salt
1/2 teaspoon pepper
2 tablespoons panko bread crumbs
1/4 cup cheddar cheese, shredded
Instructions
Mix the above ingredients together. Using a heaping tablespoon, shape the mixture into a tot shape, and place on a parchment lined cookie sheet.
Freeze the tots for 30 minutes. This will help hold their shape.
Cook two ways: pan fry all sides in avocado oil spray until all sides are browned - about 10 minutes. Alternatively you can air fry them (sprayed with avocado oil spray) for 13 minutes at 400.
Enjoy!
Notes
On #teampurle each serving is 2 points. On #teamblue and #teamgreen they are 4 points.
Nutrition Information:
Yield:

4
Serving Size:

1
Amount Per Serving:
Calories:

136
Total Fat:

5g
Saturated Fat:

2g
Trans Fat:

0g
Unsaturated Fat:

2g
Cholesterol:

8mg
Sodium:

492mg
Carbohydrates:

20g
Fiber:

2g
Sugar:

1g
Protein:

5g
You can cook these two ways: air fryer or pan fried. I decided to pan fry them first because everyone has an air fryer. And if I only posted that I pan fried them, most likely I would get about two dozen messages asking "can these be air fried?" Both ways are delicious! Note: I did deep clean my air fryer after I saw this photo – ha!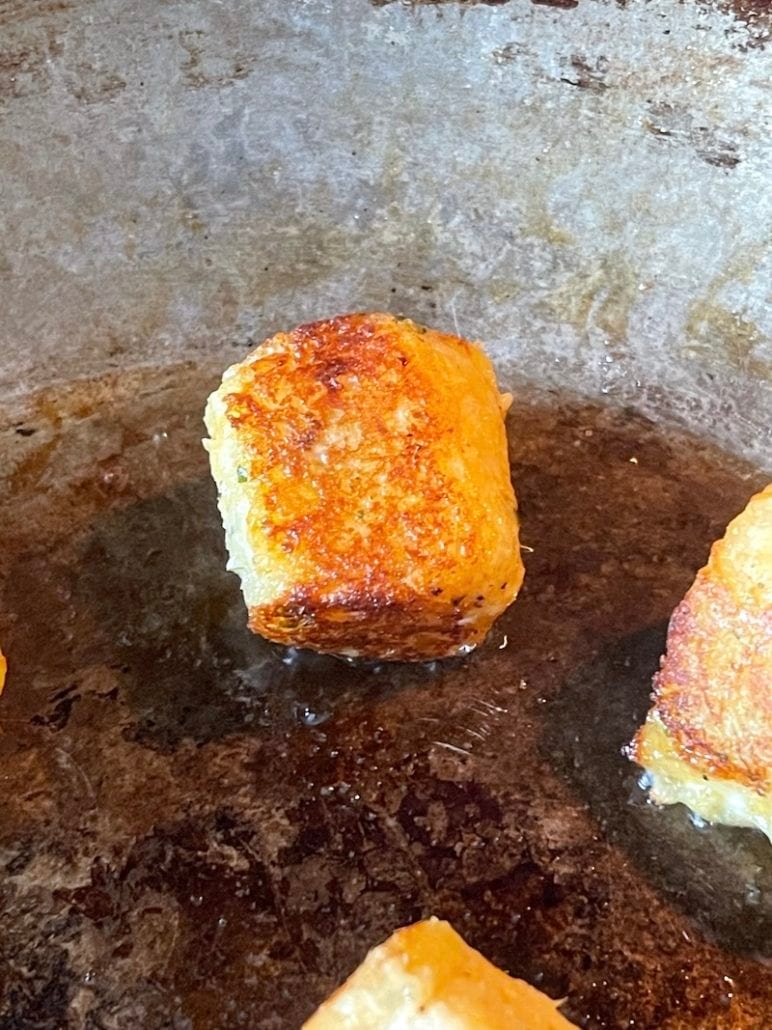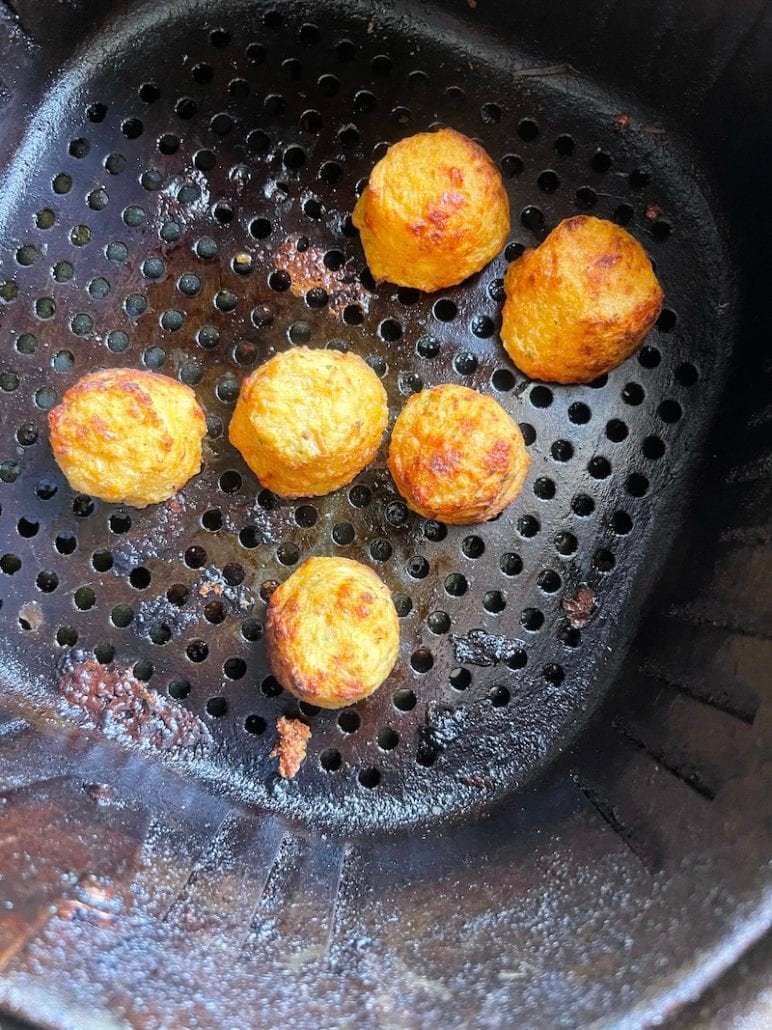 These are light, fluffy, flavorful and delicious. I hope you give Natural Heaven's brown rice pasta a try. I've loved their hearts of palm pasta – check out some of the recipes I made here.
Question of the Day: if you see tater tots on the menu, do you order them automatically?