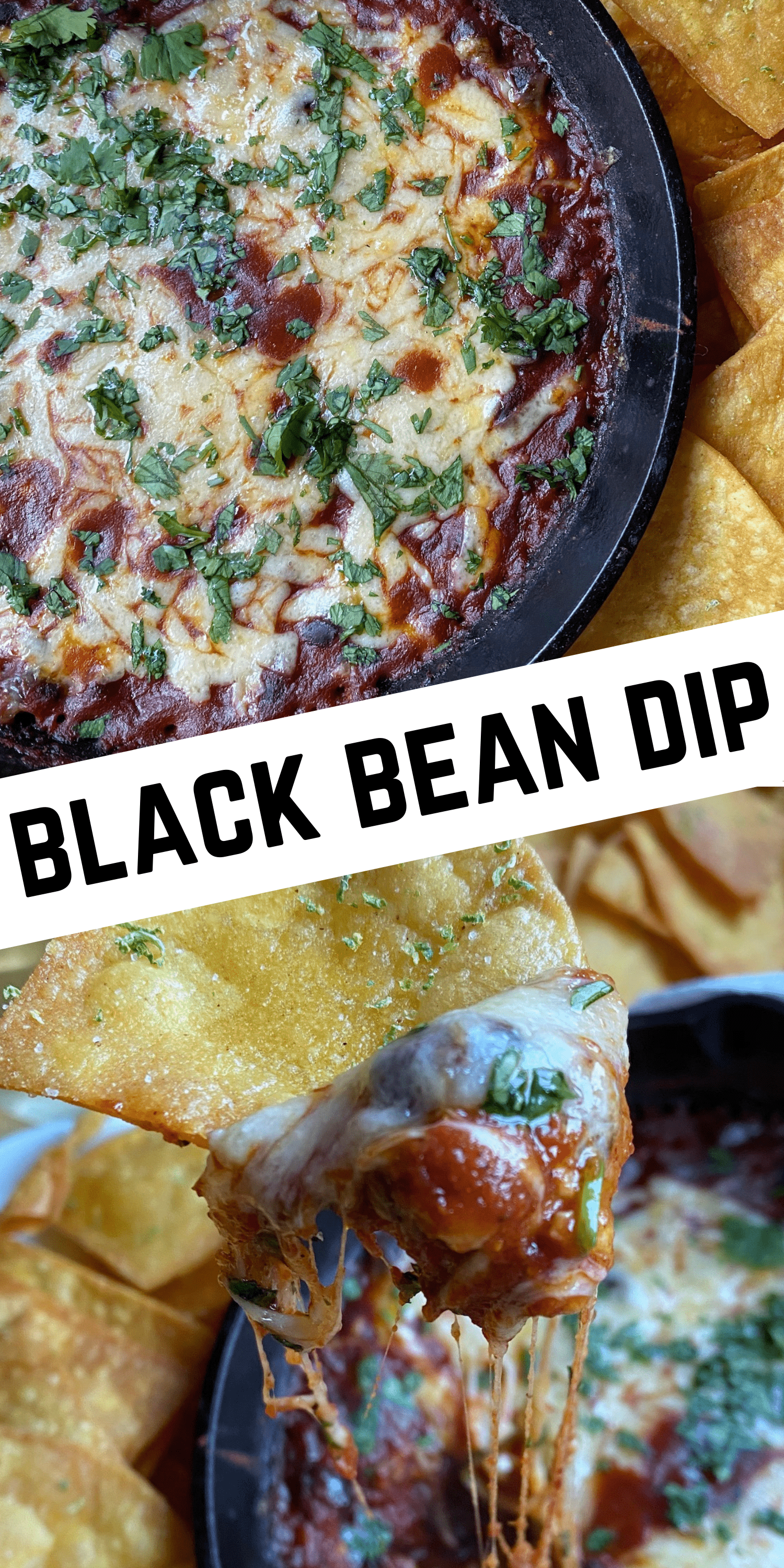 This black bean dip will soon be your go to appetizer!
Happy Monday! I hope you are doing well. I am at about Day 41 of working from home. It's been interesting!
First off, if I haven't mentioned it before, the commute is awesome. Literally 15 steps from my bed to my dining room table to get to work. I love being able to sleep in and wake up naturally. Usually around 7 and I don't have to clock in until 9, so it's a leisurely morning sometimes just catching up on my phone, sometimes I'll start to make something.
Hannah and Jacob are both working from home too – Hannah starts at 5 a.m. and Jacob at 7:30 a.m. They both have intermittent conference calls throughout the day, so I can't get too crazy in the kitchen while they are working.
I thought I'd be making SO MANY new recipes, but I have to tell you, I am fine with a couple every week. I am far behind on posting recipes here that I've already posted on Instagram, and one of them is this super simple, yet delicious black bean dip. It literally was my dinner one night last week.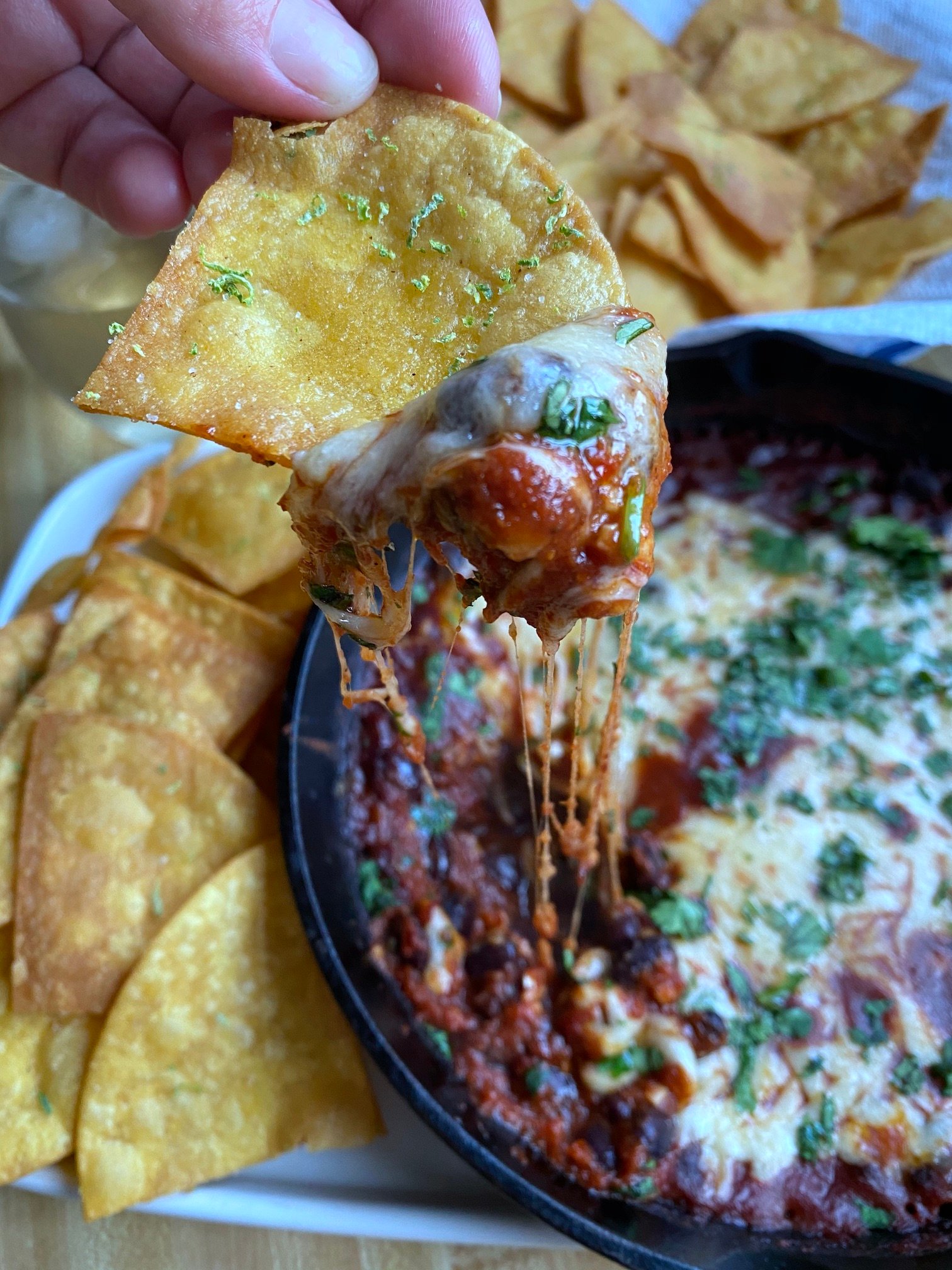 When Hannah and I last cleaned up my pantry, I had approximately 27 cans of different kinds of beans. If you see me in the grocery store reaching for a can of black beans, I give you full permission to smack that can out of my hand and say "no!"
I puffy heart black beans. And cheese. And I made this a bit spicy so it's the trifecta of goodness. The key to this recipe is to "toast" the seasonings after the garlic has sauteed for a few minutes. It just gives it a richer flavor in my opinion.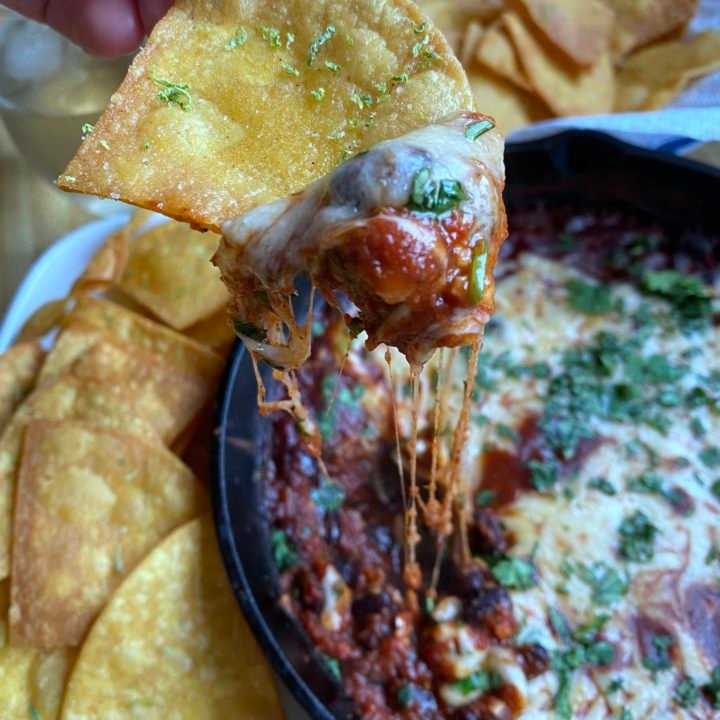 Black Bean Dip
This black bean dip is great as a dip, a filling for vegetarian tacos, or as chili mac over pasta – the possibilities are endless!
Ingredients
1 tablespoon minced garlic
1/2 can tomato paste
2/3 cup water
1 tablespoon taco seasoning (I used Dak's Taco Knight)
1/2 teaspoon chili powder
1/2 teaspoon crushed red pepper
1 can black beans, drained
1/4 teaspoon salt
1 ounce cheese (I used quesadilla cheese)
chopped cilantro for garnish
Instructions
In a small oven safe skillet, spray with avocado oil spray and add the garlic, cook for 3 minutes.
Add in the taco seasoning, chili powder, salt and crushed red pepper and cook, stirring constantly for one minute. Stir in the tomato paste and cook an additional minute. Stir in the water and black beans and bake at 450 for 10 minutes.
Top with cheese and cook an additional 5 minutes until melty. Garnish with chopped cilantro.
This dip is simple and complex at the same time. I literally ate this three days in a row, once as chips and dip, once in taquitos and once scrambled with eggs for brunch.
I have a discount code for Dak's seasonings – they are a salt free seasoning company and I love all their stuff – I love that I can control the amount of salt I put in a dish, and if you happen to have someone who is monitoring their salt intake – this would be perfect – click on this link and use Bizzy10 to get 10% off your order.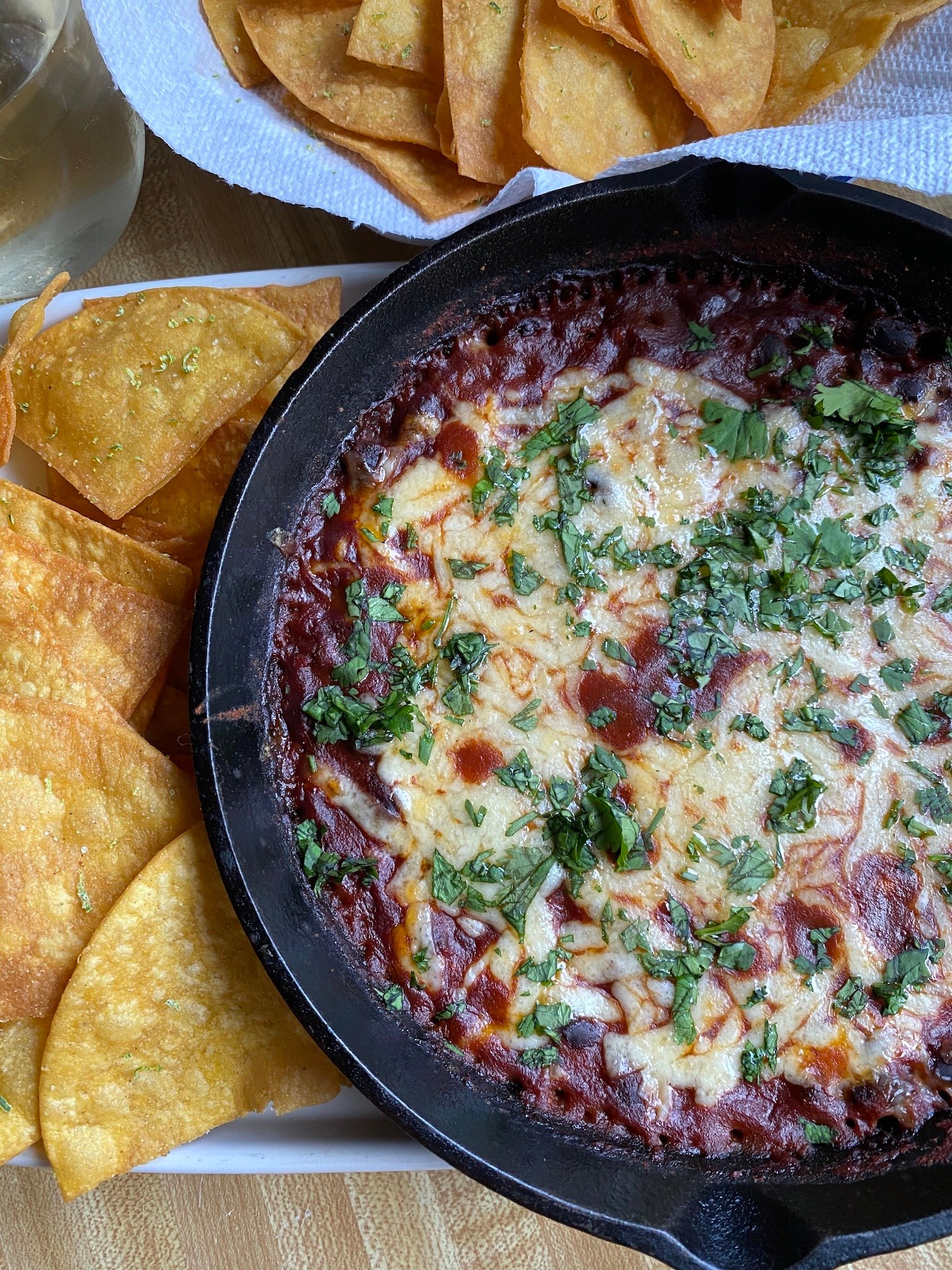 To make the tortilla chips – I cut Mission Brand Thin Corn Tortillas into quarters. I deep fried them for 2 minutes, flipping once, and added lime zest salt on top as soon as they come out of the fryer. The salt is just 1 teaspoon salt to the zest of one lime. It makes these chips!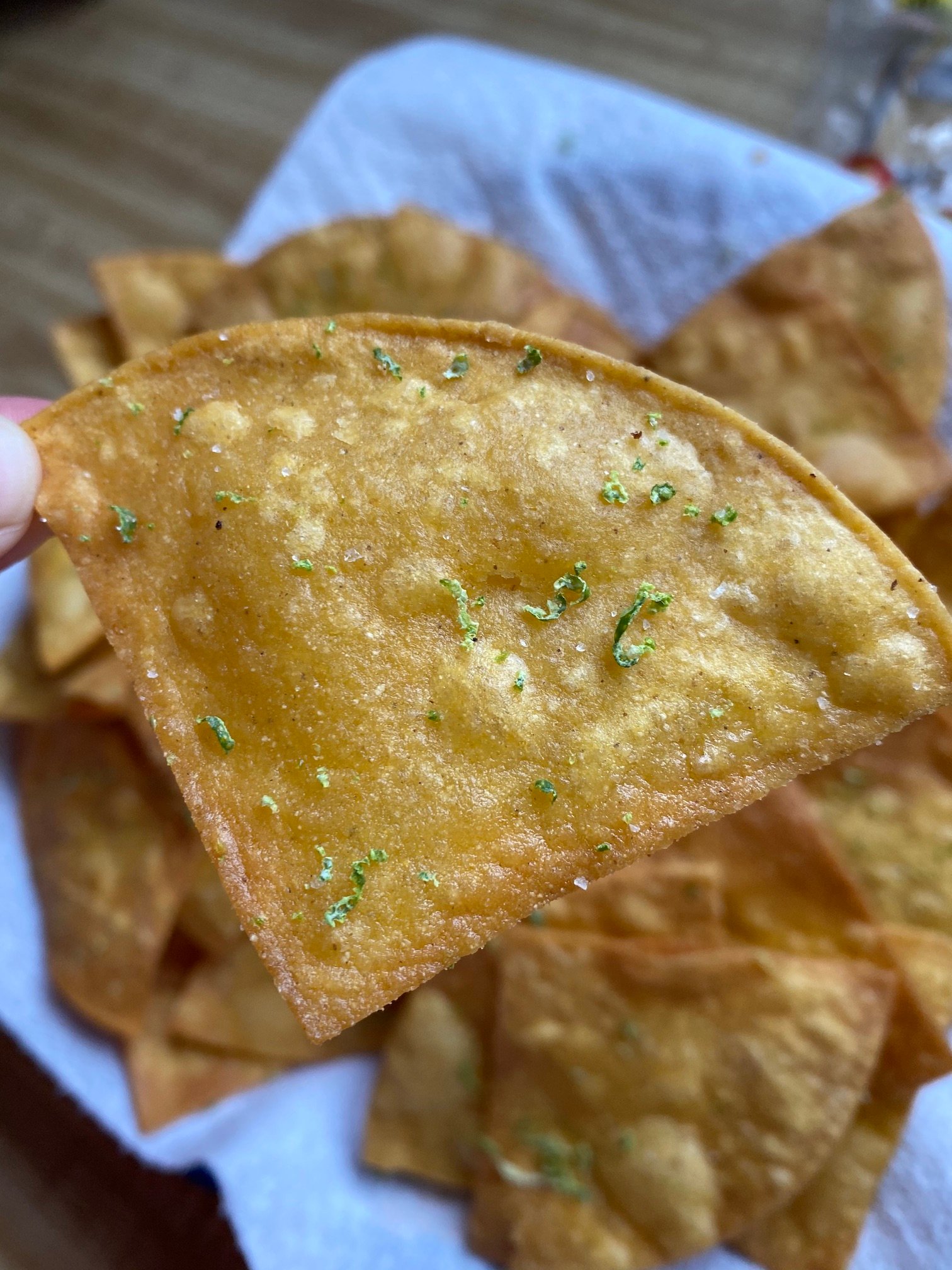 Hope you are doing well. Until next time – hugs! Biz