I love nothing more on a Sunday morning then being in my kitchen, chopping veggies and cooking pasta sauce for the week. That rich tomatoey smell is intoxicating and part of me wished I had a loaf of bread to toast up, slather with butter and dip in the sauce.
But I kind of ate like an asshole this weekend. I recipe developed four recipes on Saturday, and after cleaning the kitchen for the fourth time, decided I was done with cooking and cleaning and ordered a small deep dish pizza from Lou Malnati's.
My thought process going into it was that I would eat 1/4 it – 15 smart points if you are curious, and freeze the other three pieces.
But over the course of the weekend I ended up eating the entire pizza. That's 60 points. It was delicious, but I am happy that I have lots of this bolognese and low carb pasta to help me get back on track this week.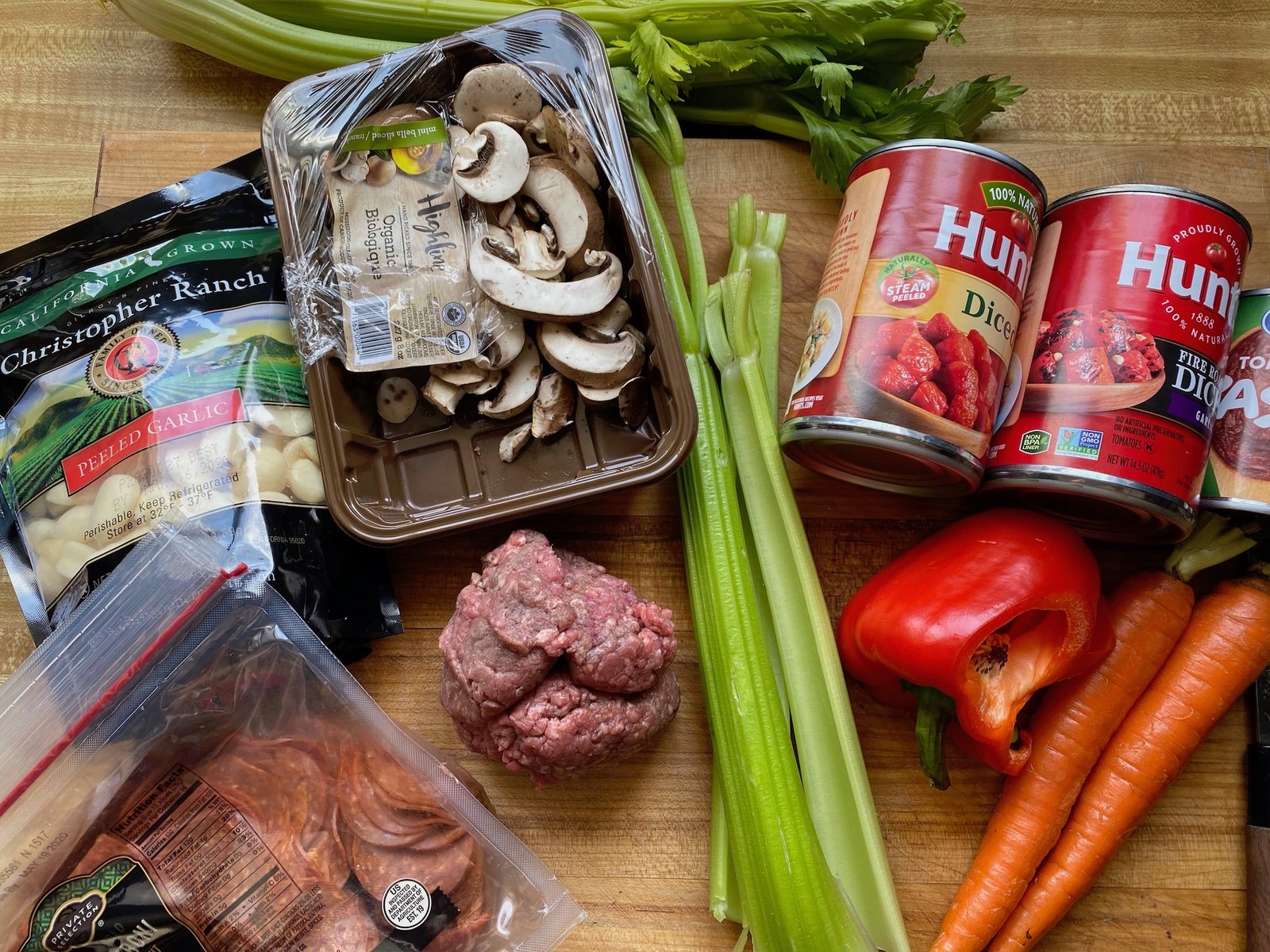 The secret to my pasta sauce is an ounce of pepperoni. It has enough oil to saute the garlic in the beginning before adding all the rest of the ingredients. Side note: don't put raw meat on your wooden cutting board – I wasn't thinking when I put this photo together – don't worry, I gave it a good wash before chopping my veggies.
This sauce gets pureed so it's a great way to get your kids to eat veggies – they won't know its in there. For this recipe, I add the ground sirloin at the very end after the veggies and tomatoes cook down for 30-45 minutes.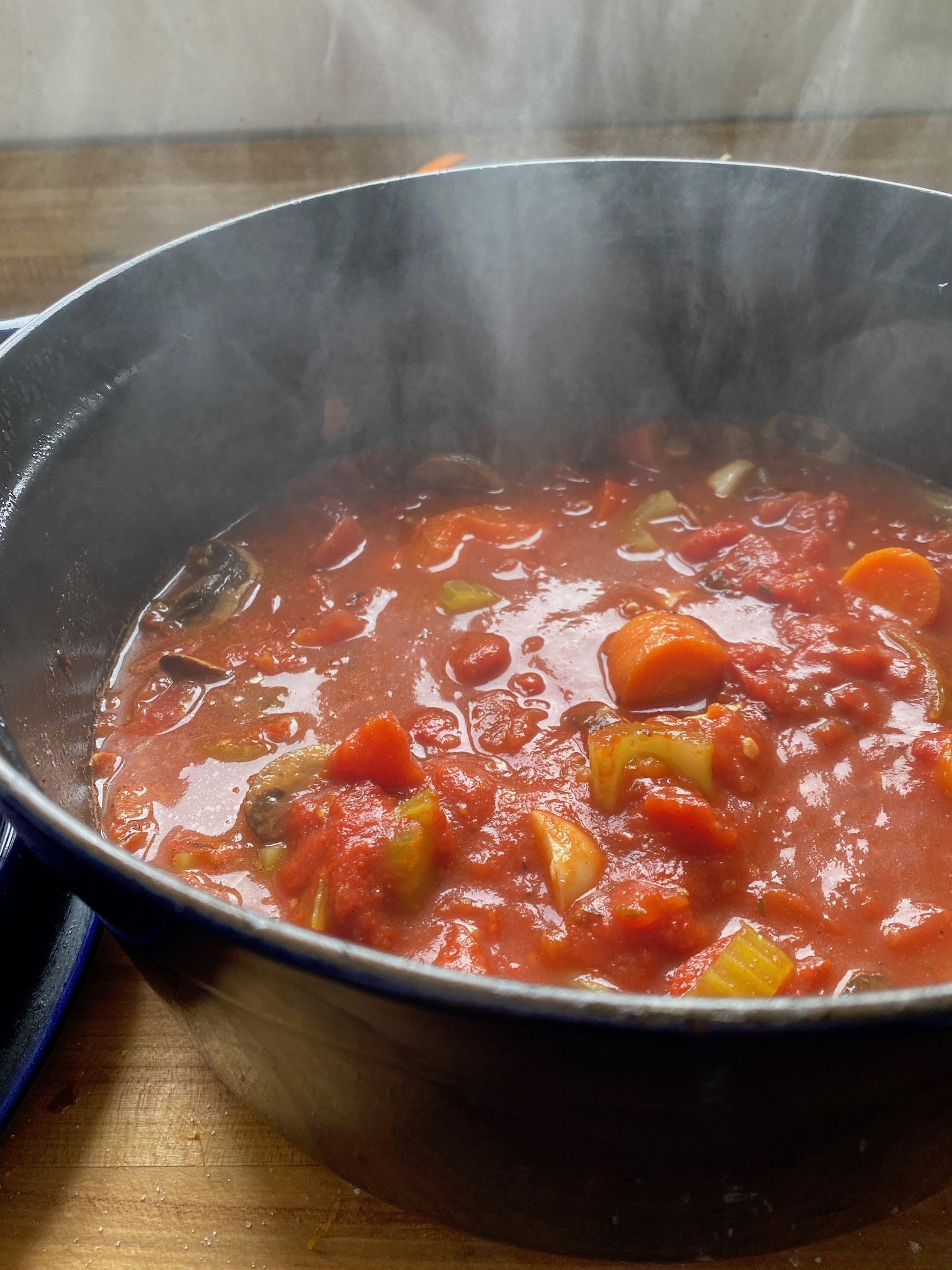 I recently tried this hearts of palm pasta. You can check it out here.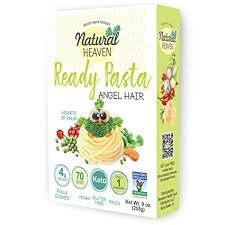 These only cook in 4 minutes – no boiling water necessary. The package is 2.5 servings, but only 70 calories and zero points for the whole pouch.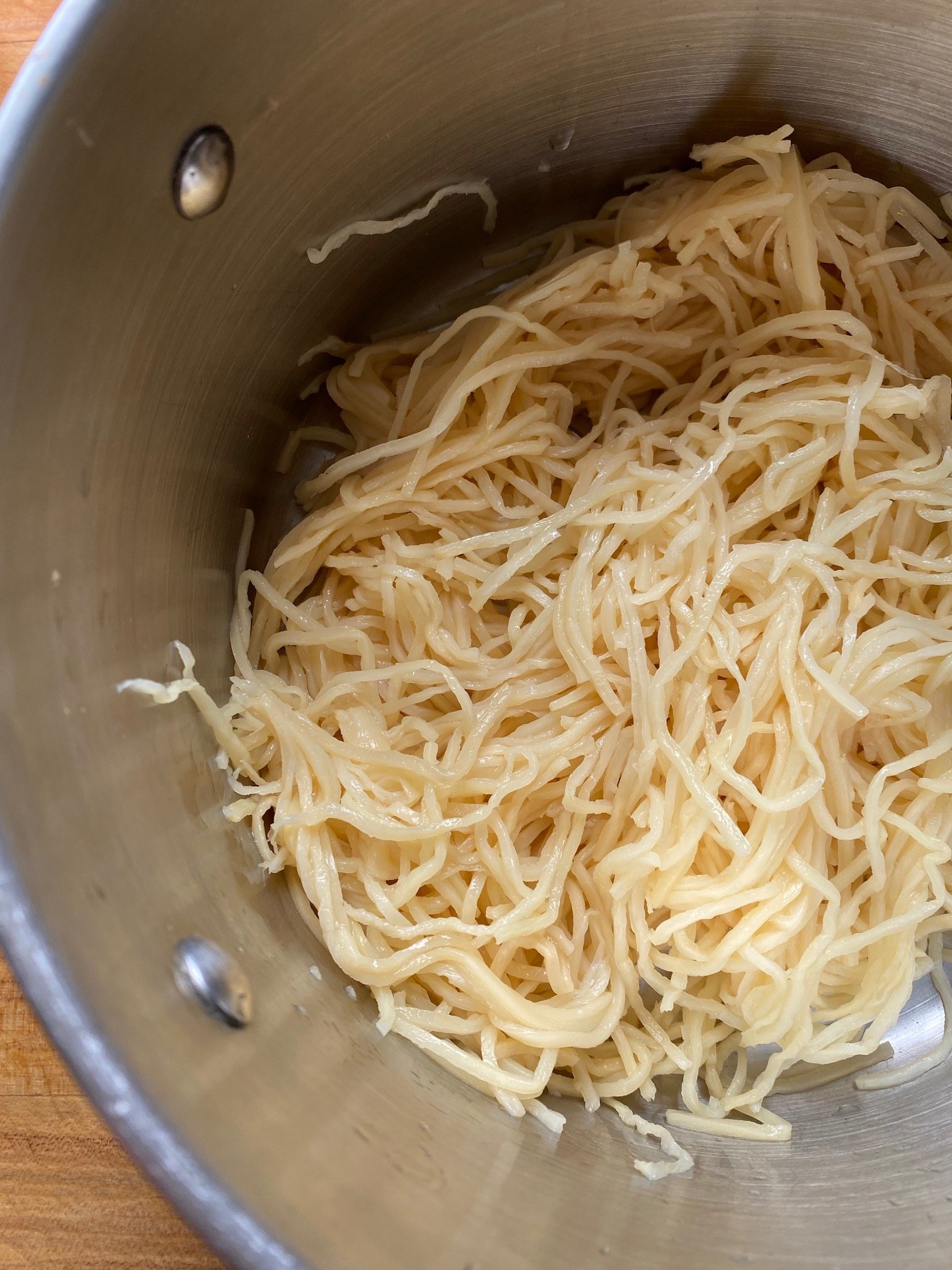 It looks like pasta! But it's a tiny bit crunchy which I loved. After my sauce cooked, I put the hearts of palm pasta in the pot over medium heat, added a cup of my sauce and cooked for 4 minutes. That's it! I garnished with a tablespoon of mozzarella cheese and fresh basil.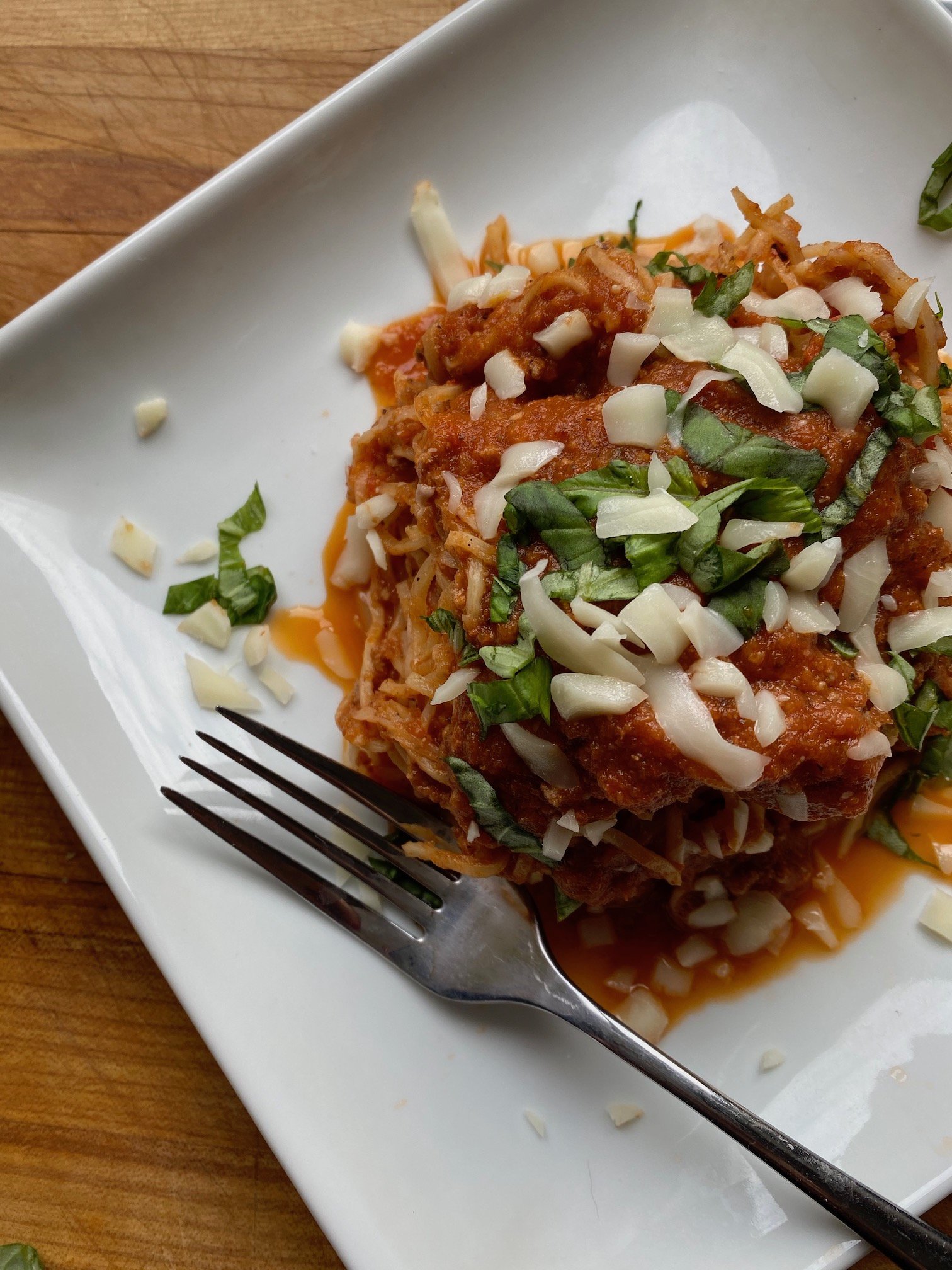 The perfect bite: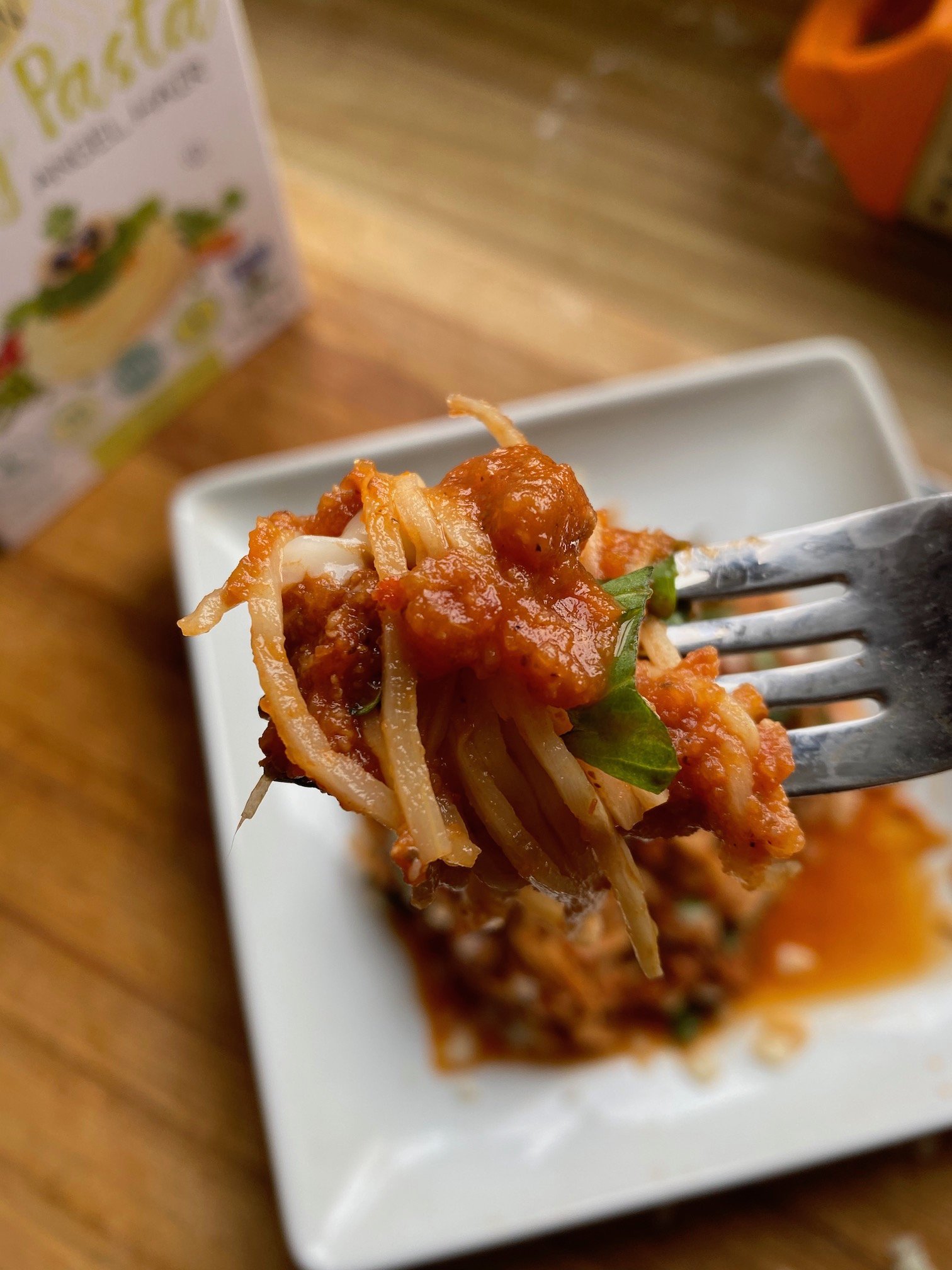 Now I know what you are going to ask me – does it taste like pasta? Well, yes and no. It has the shape of pasta, but it's a bit crunchy – al dente – and I loved it. It's a great low carb option.
This plate below is 3 points – 2 points for the one cup of bolognese and 1 point for the mozzarella. I think next time I would do half regular pasta and half hearts of palm pasta. Once the package is opened you have up to three days to use it. It's also pantry stable – so great to have on hand when maybe you ate like an asshole over the weekend, like me!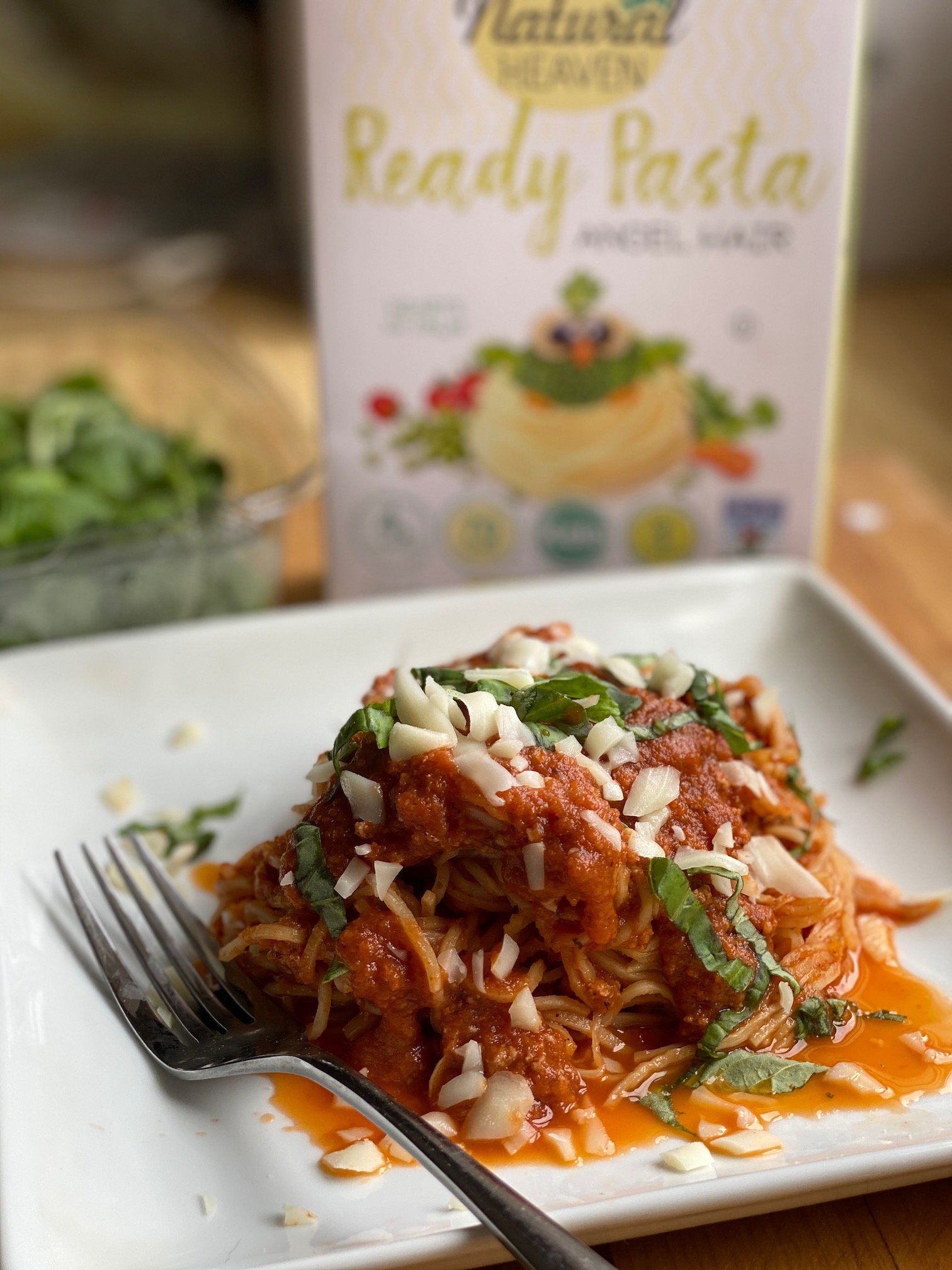 This post contains an affiliate link through Amazon. If you buy this hearts of palm I get a tiny commission. Just had to disclose that – thanks!
[tasty-recipe id="72033″]