Shrimp spring rolls are my favorite. As much as I like to think that I am a pretty good cook, and have definitely gotten better over the years. Visual learning is the best way for me to learn and I can watch a few YouTube videos and get the gist of the recipe.
Spring rolls, however, have never worked for me. The wrappers tore, or if I got it to lay flat when I went to roll it up it would stick to the board. So frustrating.
Tips on making shrimp spring rolls at home.
Here are a couple things I realized: you don't need to heat up water – just regular warm tap water will work. Also it helps if your cutting board is a bit wet – my wrappers didn't stick!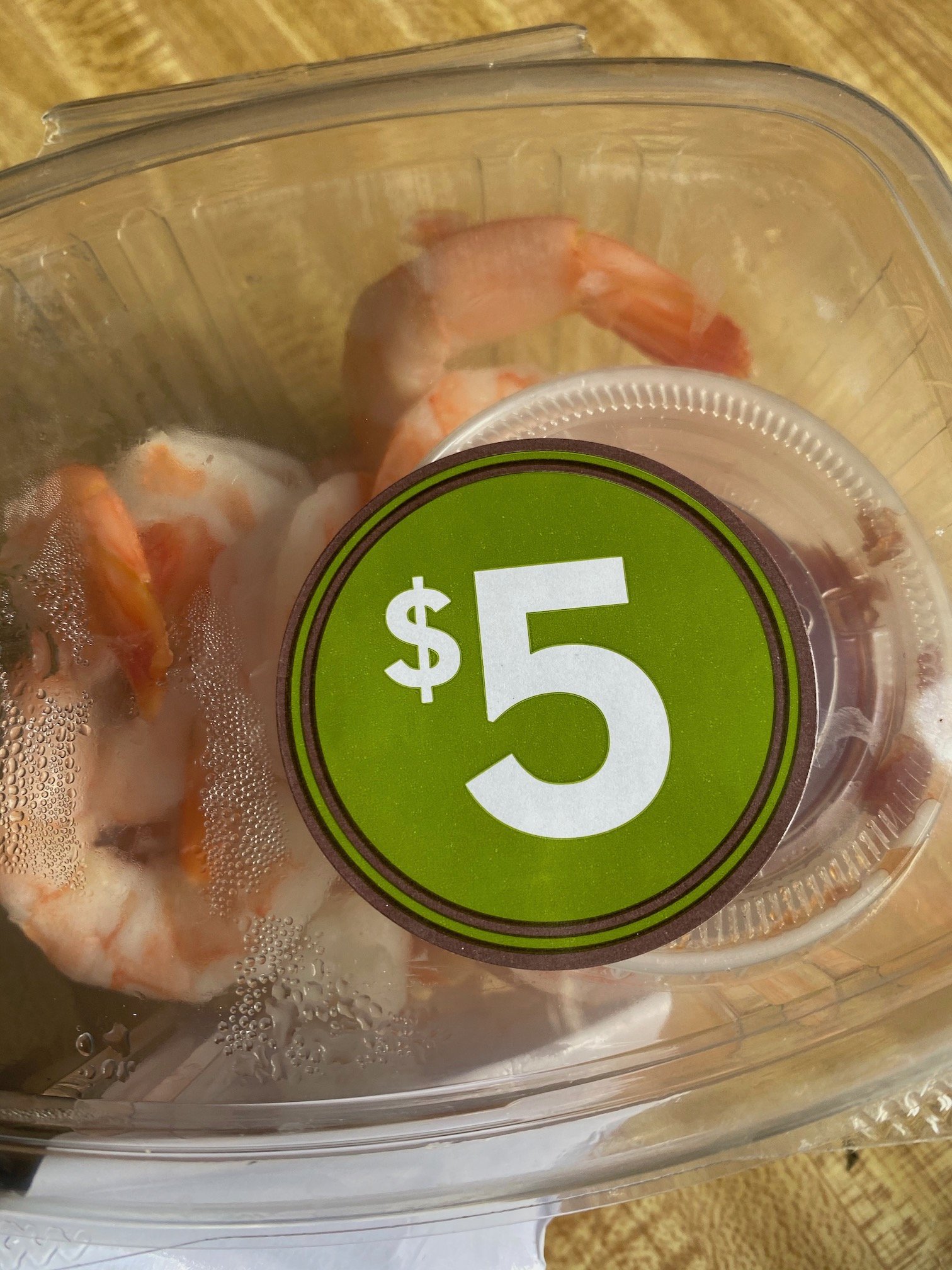 The star of these shrimp rolls, was well – the shrimp! Mariano's makes shrimp cocktail to take – I got over a half pound for $5 – you can't beat that price.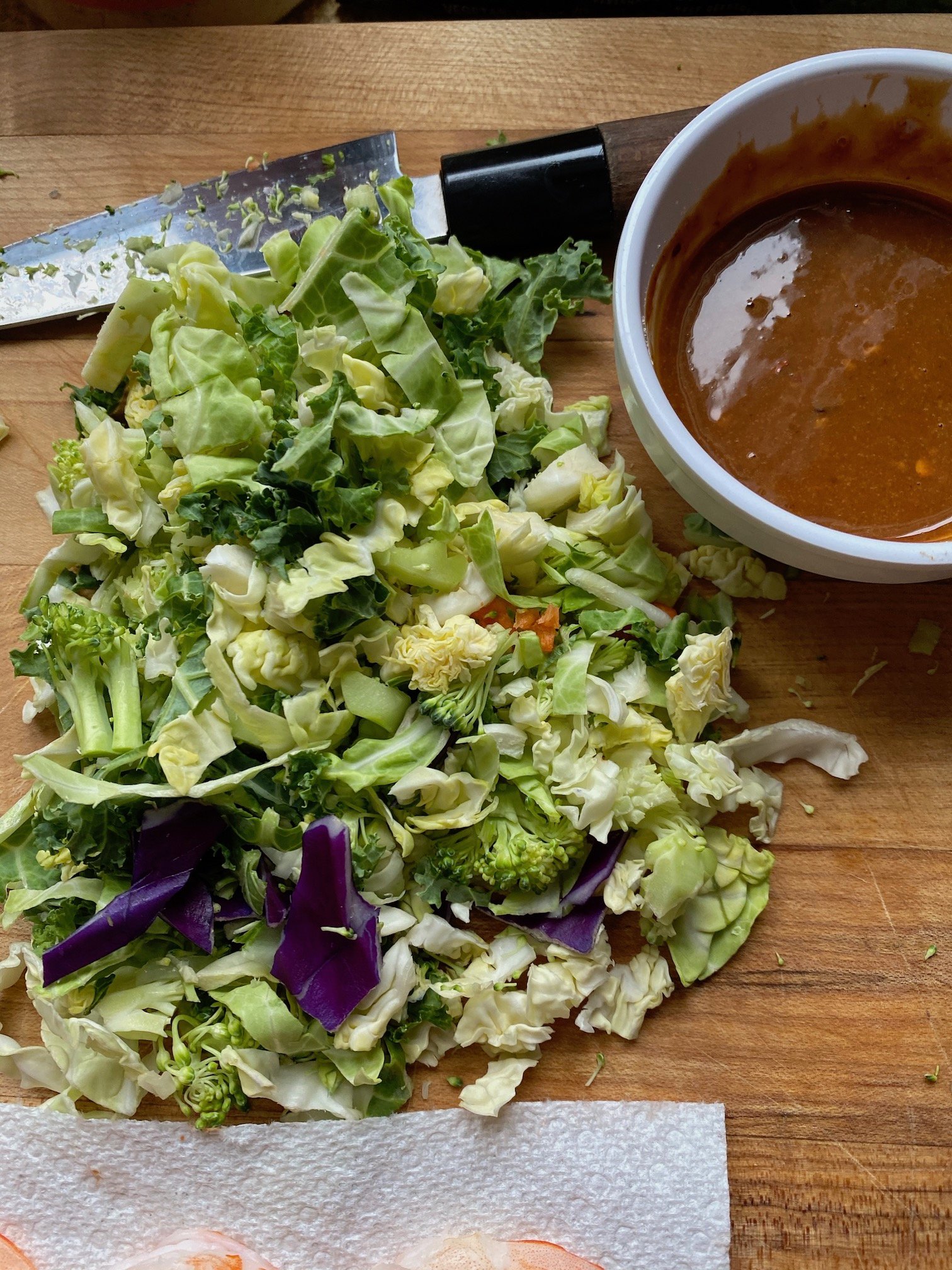 These are probably not authentic shrimp spring rolls, because I didn't use fresh herbs, and I used what I had on hand. Most spring rolls have cooked vermicelli pasta in the middle, I decided to make brown rice. But after making it, it was too hot so I put it outside to cool and forgot about it. And as I am typing this, realized that I haven't brought that back in yet. #klassy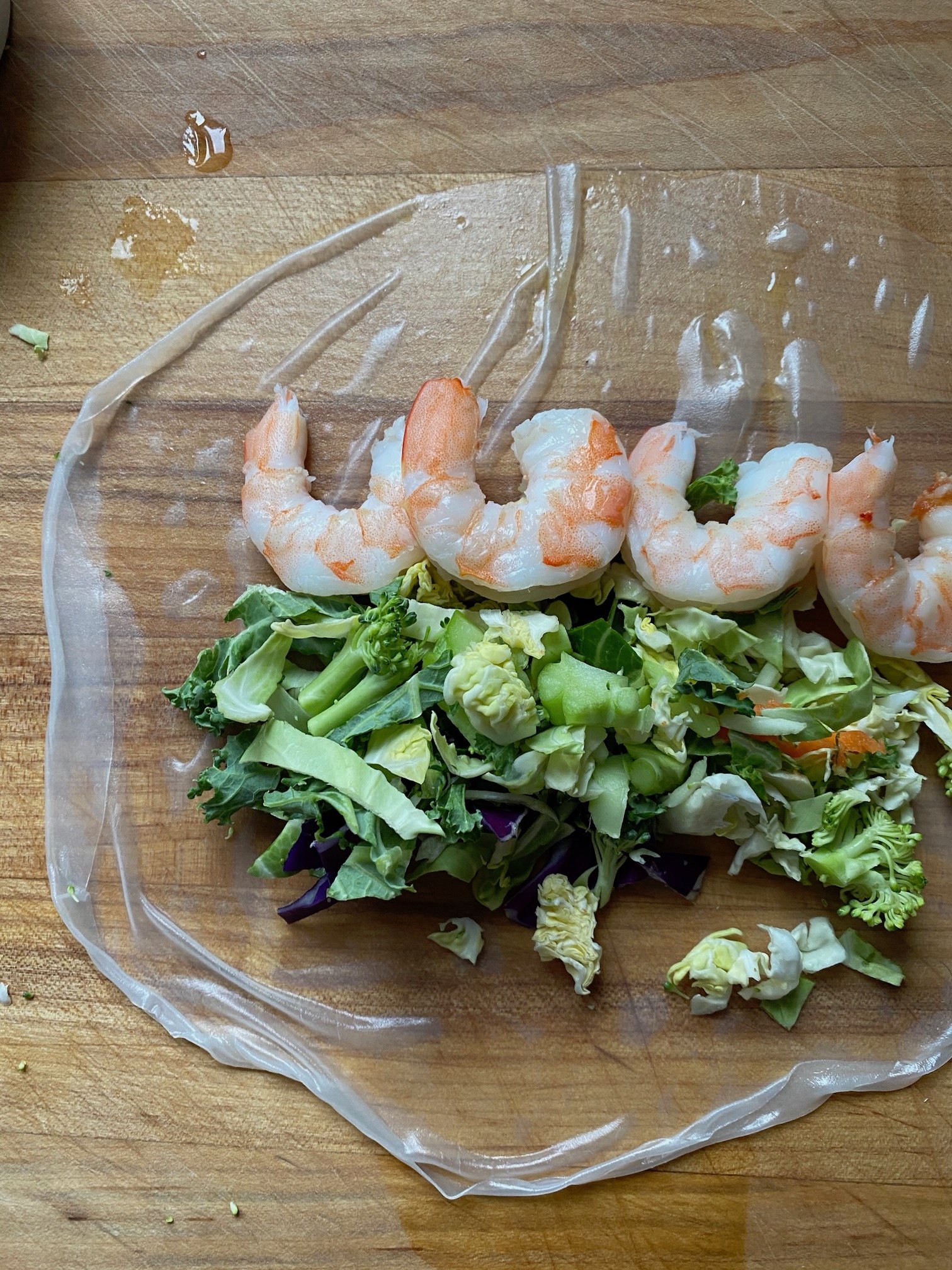 Another tip about the wrappers, dip in the water and pull out just as they start to wilt – they will continue to soften after you take them out of the water.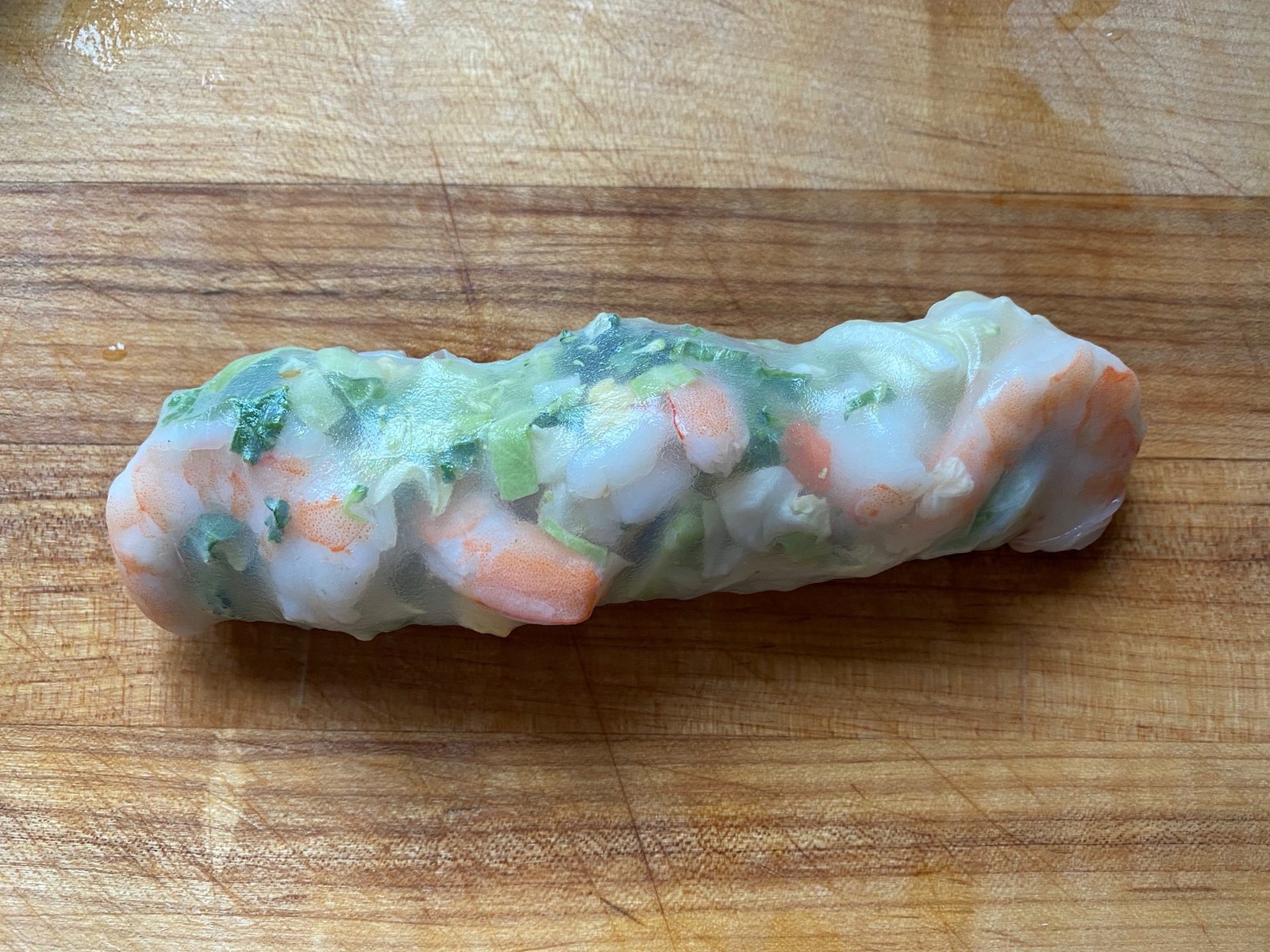 First, my wrapping skills will improve, these are the best spring rolls I've ever made. Secondly, the filling my seem simplistic, which it is, the dipping sauce is what makes these spring rolls. Lastly, make these shrimp spring rolls with peanut sauce. You can thank me later!
What are the spring roll calories?
My three spring rolls come in under 400 calories. Perfect for any type if diet you are on!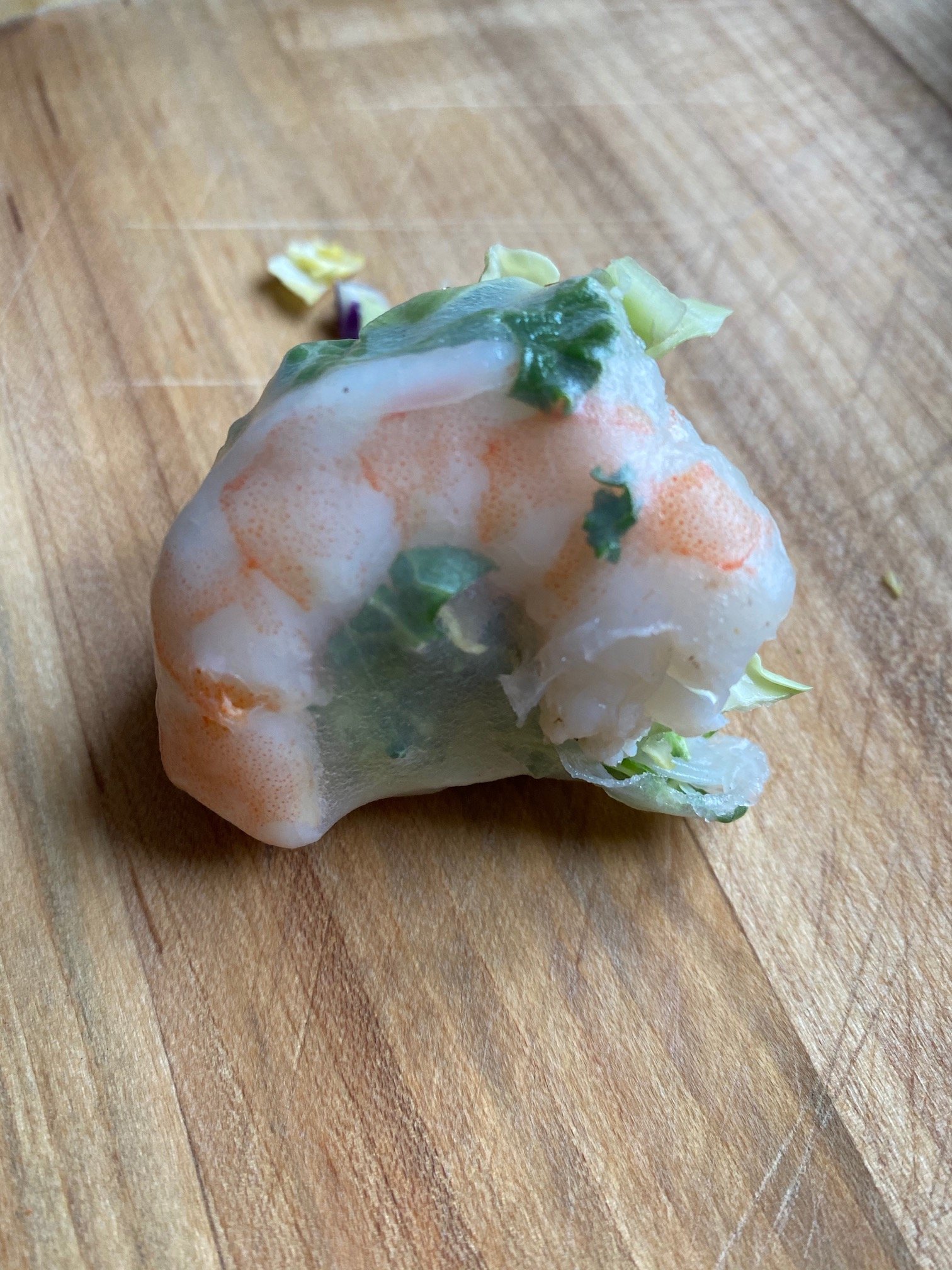 These were so good. I thought I may not be full after eating these, but they kept me full for hours – winning! Side note: don't try to fry these – the wrapper basically disintegrated. 😛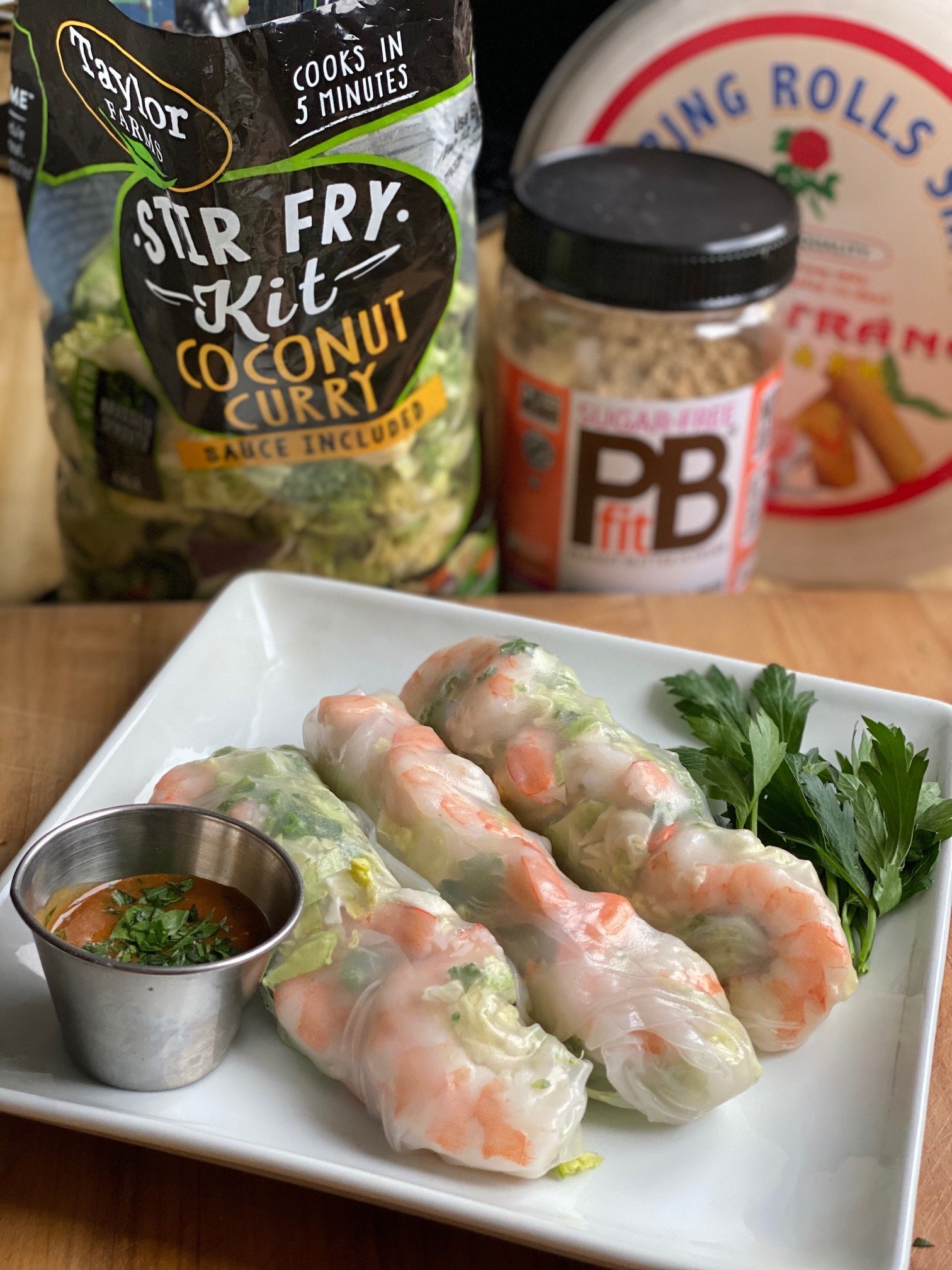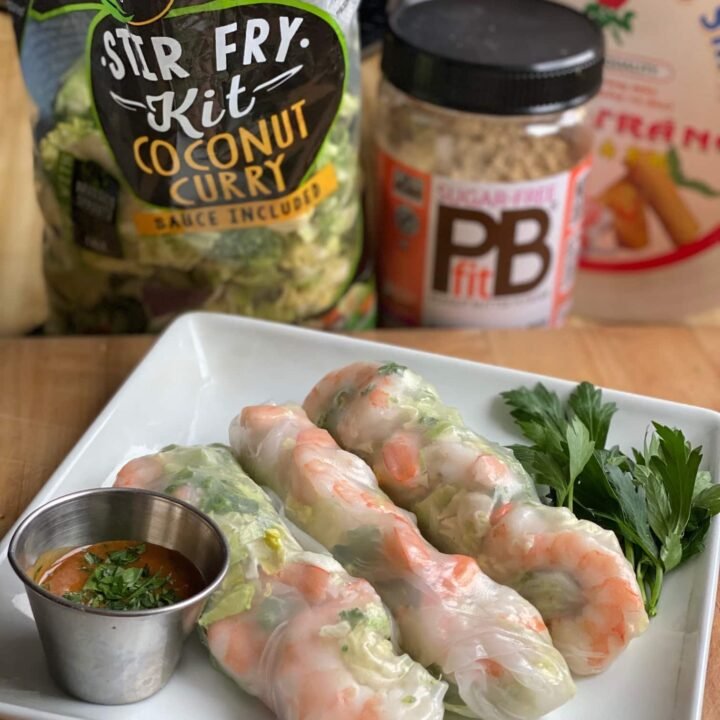 Shrimp Spring Rolls
Yield:
1 serving, 3 rolls
This quick and easy appetizer, lunch or light dinner can be put together in a matter of minutes using store bought cooked shrimp and bagged salad. So delish!
Ingredients
3 spring roll wrappers
3 ounces cooked shrimp
1 cup salad mix
1 tablespoon hoisin sauce
1 tablespoon powdered peanut butter
1 tablespoon rice wine vinegar
1 pinch crushed red pepper
chopped parsley or cilantro optional for garnish
Instructions
In a bowl, place slightly warm water - you'll need it a couple inches deep. Dip the spring rolls in the water, just enough to start to wilt - it may be a bit firm, but the water takes a minute to absorb and you don't want to saturate it too much otherwise it will be impossible to roll up.
Place the sheets on a wet cutting board. Divide the salad mix and shrimp between the wrappers, and roll up.
Mix the hoisin sauce, powdered peanut butter, rice wine vinegar and crushed red pepper for the dipping sauce. Serve with sauce and garnish with optional parsley or cilantro.
Nutrition Information:
Serving Size:

1
Amount Per Serving:
Calories:

358
Total Fat:

4g
Saturated Fat:

1g
Trans Fat:

0g
Unsaturated Fat:

2g
Cholesterol:

180mg
Sodium:

1164mg
Carbohydrates:

51g
Fiber:

6g
Sugar:

9g
Protein:

29g
If you had trouble making spring rolls at home, give these a try. I can't wait to make these again with Hannah's teriyaki mushrooms, fresh herbs to kick them up a notch.
Be sure to tag me on Instagram if you make these – I'd love to see it! Check out my crispy sweet sriracha if you love shrimp!
Happy Hump Day! Happy Yoga Pant Day – best day evah!